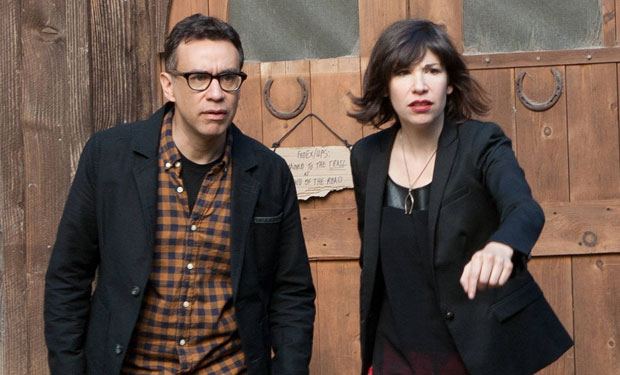 The original comedy series 'Portlandia' has just been renewed for not one, but two more seasons on IFC. Fred Armisen's and Carrie Brownstein's sketch comedy show is coming back for a fourth and fifth season respectively. Each season will feature 10 half-hour episodes, to premiere in early 2014 and early 2015.
The Emmy nominated, Peabody and WGA Award-winning series is created and written by Fred Armisen (SNL) and Carrie Brownstein (Sleater-Kinney), who also star in the show, and Jonathan Krisel, the show's director. 
Check out more 'Portlandia' craziness at http://www.ifc.com/shows/portlandia.