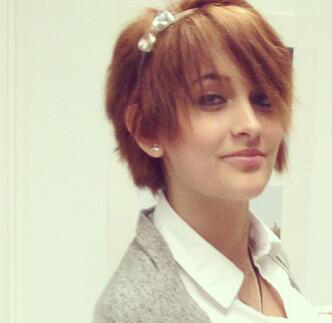 The tabloids and major news outlets are having a field day with Paris Jackson's suicide attempt. According to reports, the 15 year-old was rushed to the hospital at 1:27am Wednesday after overdosing on pills. Other reports say Jackson had slit her wrists. 
Paris's uncles Tito, Marlon and Jackie said in a statement, "Thank you for the outpouring of concern and support for Paris – she is safe and doing fine. We truly appreciate you respecting our family's privacy at this time." A statement from Paris' grandmother Katherine Jackson's lawyer Perry Sandler says she is getting the "appropriate medical attention."
Since her father's death in 2009, Paris and her siblings took on a more public life in the spotlight. While the media is making a big deal out of her suicide attempt, at the end of the day Paris is a teenage girl. According to a 2012 survey published by the CDCP, nearly 1 in 6 high school students have seriously considered suicide, and 1 in 12 have attempted it. More female teens than males have attempted or considered suicide.
Let's not dwell. Not only is Paris in the public eye, but she's and adolescent with growing pains.