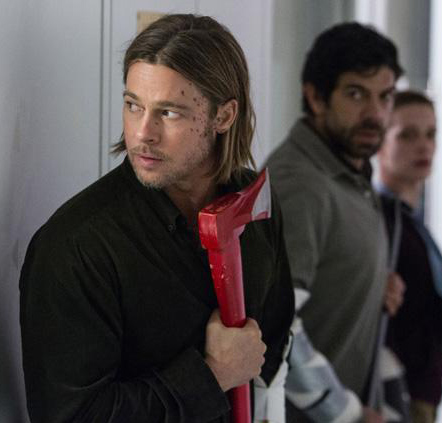 "World War Z" is not your parent's zombie movie. With its relentless action, innovative storytelling, and global scale, director Marc Forster (Quantum of Solace) revives the undead cinema trope in ways that would even give George A. Romero, the man behind "Night of The Living Dead", a heart attack. 
Instead of taking precious screen time to set up a forgettable backstory, Forster and the four screenwriters credited for the script, use every available second to create pulse-pounding action. After briefly meeting Gerry Lane (Brad Pitt) and the rest of his family, the audience is immediately thrown into worldwide pandemonium. With violence and hysteria thundering all around, the audience is just as lost as the Lane family after their car crashes and they are swallowed up by Philadelphia's large-scale panic. After dodging exploding vehicles, bullets, and disease-ridden zombies, Gerry uses his military background to rescue his family from a world gone mad.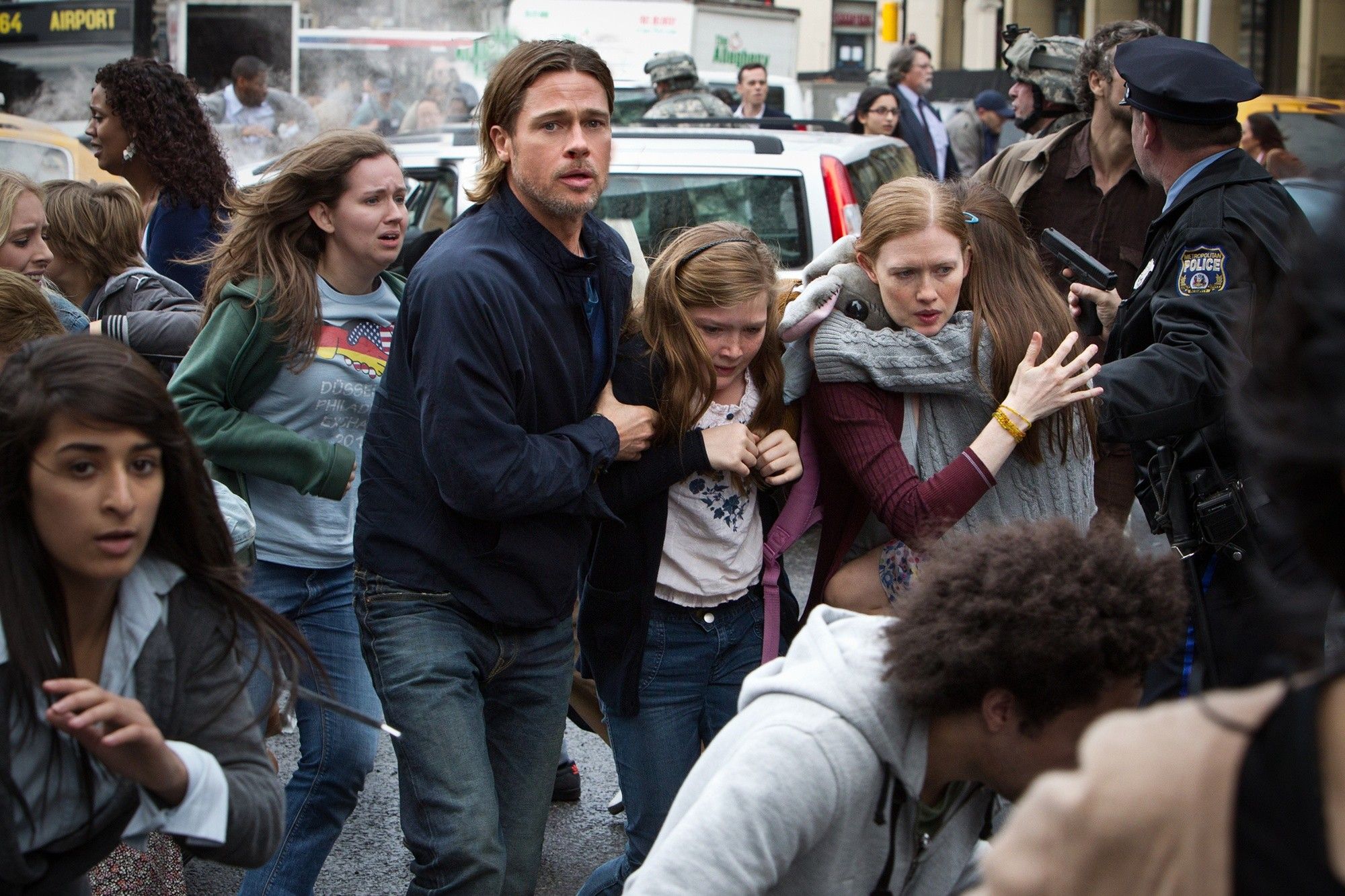 As the Lane family flies to the safety of a mid-Atlantic Ocean rescue zone, we are given our first glimpse of what a global zombie invasion looks like. These sweeping helicopter views, which persist as the story continues, are absolutely breathtaking. Never has reanimated carnage looked so beautiful.
From the streets of Philadelphia to the DMZ zones of Israel and South Korea, Gerry embarks on a whirlwind trip to the heart of this zombie madness. Because "World War Z" is such a high octane, global story, the human element of the film could easily get lost, but Forster never gives up on the Lane family. With each horrific zombie encounter Gerry has while searching for a cure for the epidemic, his wife (Mireille Enos) and daughters (Sterling Jerins and Abigail Hargrove) are never far from his mind. These occasional quiet reprieves are expertly incorporated into the script in order to fill in some of the backstory the beginning of the film left out.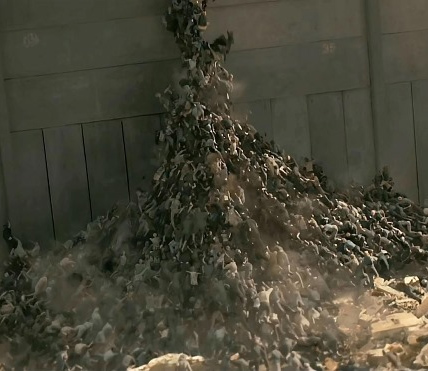 In the moments where Gerry isn't speaking with his family, however, he is forced to face a zombie foe unlike any popular culture has seen before. "World War Z's" central antagonists are fast, efficient, and ruthless. These "Z's" behave more like a pack of cheetahs instead of the bumbling scourge Hollywood has become accustomed to. They may look and sound like typical zombies, but their pure, swarming desire to infect humans is original and refreshing to see on screen.
Paramount could have easily ruined a movie like "World War Z." With an over-played concept, highly publicized on-set production dilemmas, and underwhelming test-market screenings, Max Brook's big screen adaptation seemed to be dead just like the zombies in his book. Never has the saying "you can't judge a book by its cover" made more sense, however. Stellar acting, memorable action, and epic 3D make this a perfect summer film and an even better guide for anyone gearing up for a worldwide zombie apocalypse.
By David Morris