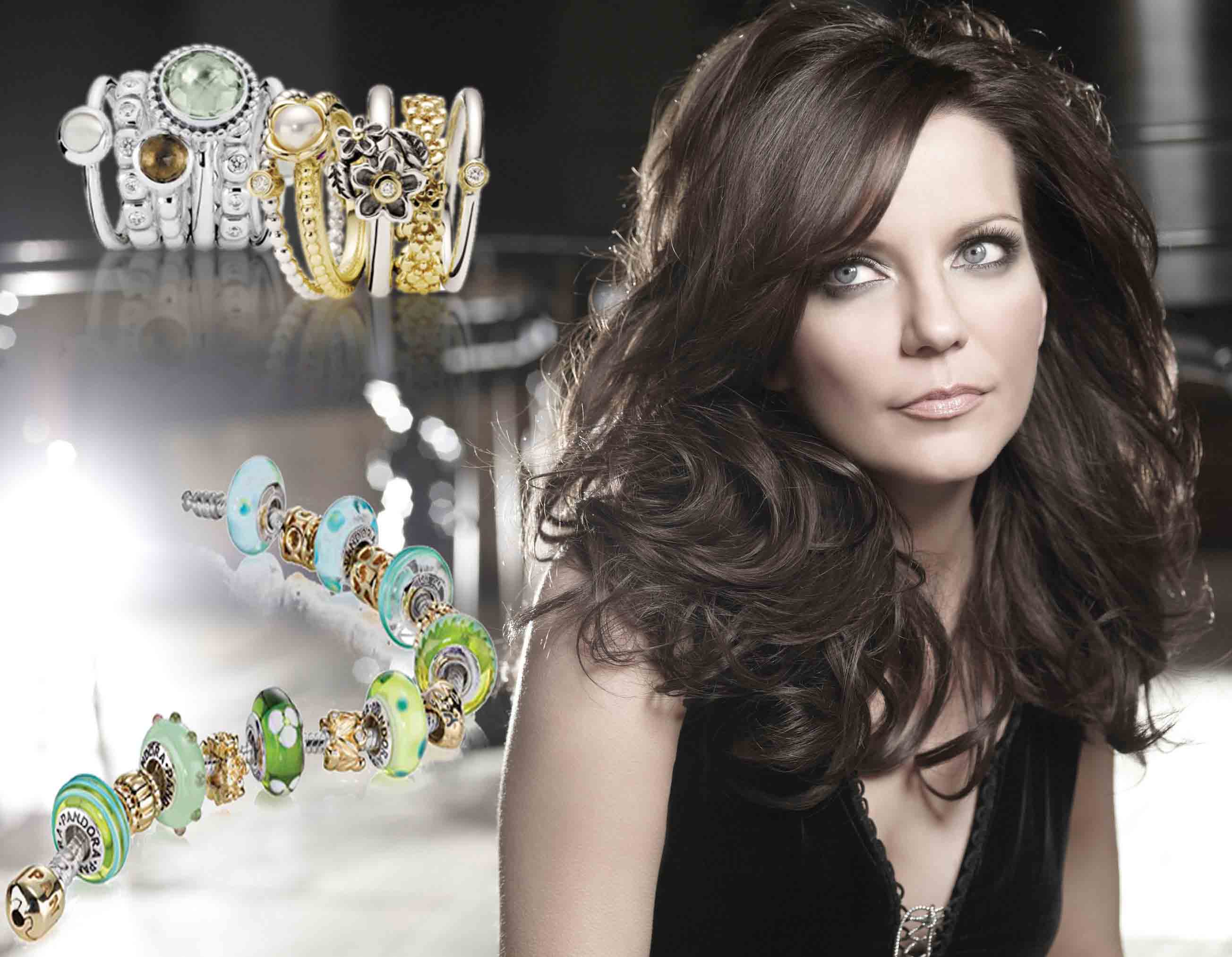 PANDORA Jewelry announced today a partnership with contemporary singer, songwriter and entertainer Martina McBride. The singer will be featured in PANDORA's print advertising in a variety of U.S. and Canadian magazines such as Fitness, Lucky, Every Day with Rachael Ray, Redbook, Canadian Living and Style at Home.
PANDORA is also the sponsor of several of Martina's concerts from June to December 2013. At the concerts the 30-year-old brand, which prides itself on offering high-quality jewelry that celebrates each woman's personal style and individuality, will have fun, interactive elements for Martina's fans—including chances to win some of her favorite PANDORA jewelry pieces and upgraded VIP concert tickets.
In addition to the 2013 print campaign and tour sponsorship, Martina (Facebook.com/MartinaMcBride and @MartinaMcBride on Twitter and Instagram) will also actively contribute to PANDORA's growing social media efforts (@PANDORA_NA or Facebook.com/PANDORA).