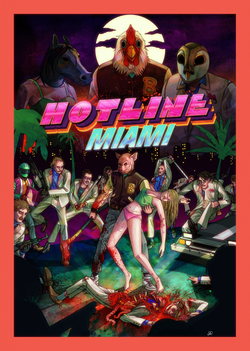 "Hotline Miami", the award winning, brutal, top down indie action game from Dennaton Games and Devolver Digital is available today on the PS3 and PS Vita. 
"Hotline Miami" is a high-octane action game demanding sharp reactions and a creative approach to navigate a gauntlet of 20 multi-screen missions. Players can wield any of the 35 different weapons or slip on one of the dozens of unlockable animal masks to conceal their identity and tweak the gameplay in their favor. 
For more, please visit www.devolverdigital.com or follow@HotlineMiami on Twitter.