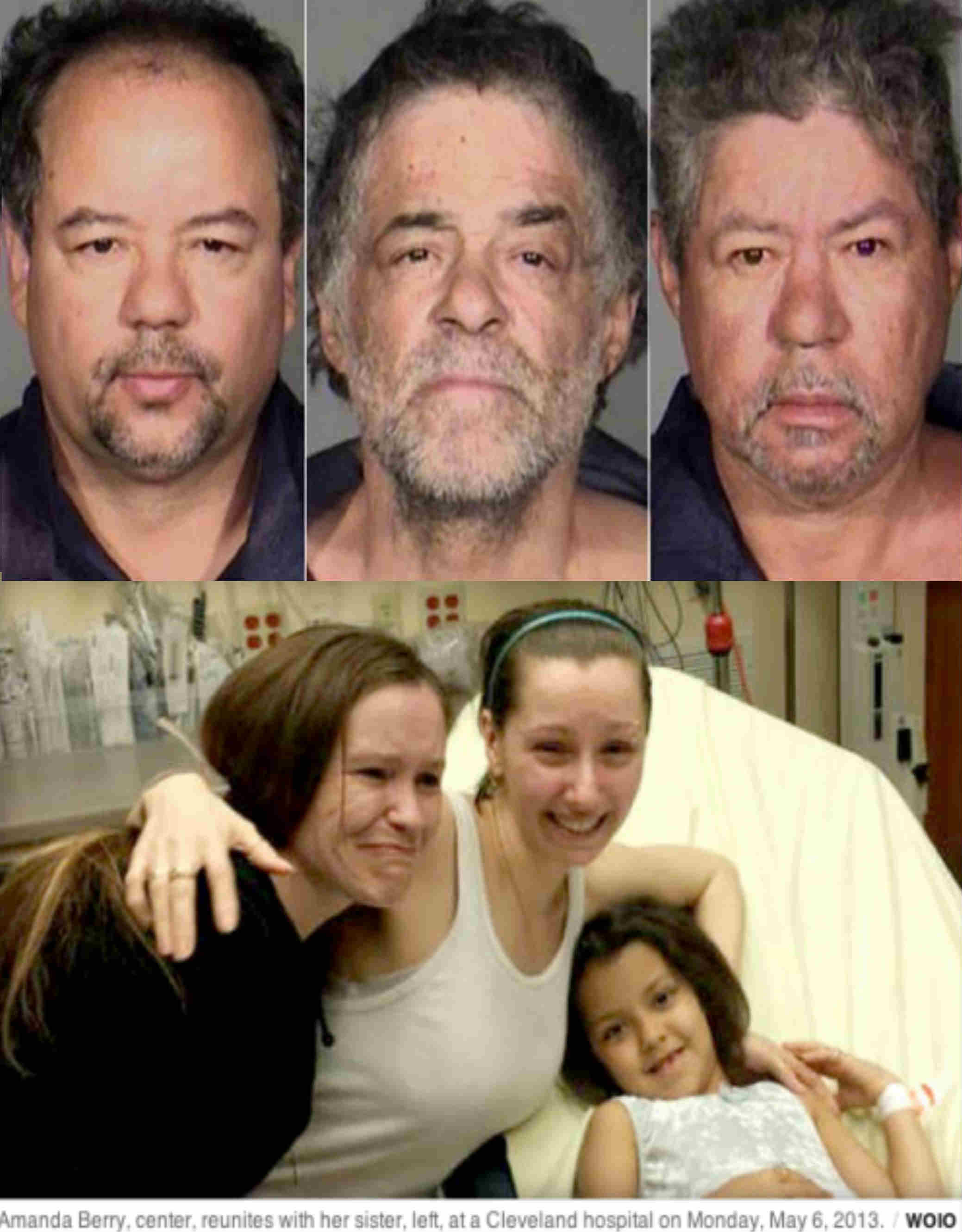 Three women who had gone missing years ago, Amanda Berry, 27; Georgina "Gina" DeJesus, 23; and Michelle Knight, 32 — and a 6-year-old daughter apparently born to Berry in captivity were found alive Monday in Cleveland after screaming was heard from the home. The women are believed to have been abducted between 2002 and 2004. They were held captive at a Cleveland man's home, according to police. Three suspects, all brothers, including the home's main resident, Ariel Castro, 52, were arrested and are awaiting charges.
The years of captivity ended late Monday when Berry, who had not been seen since she left her job at a local Burger King on April, 21, 2003, when she was 17, appeared at the front door of 2207 Seymour Avenue, where the police said she and two other women were held. Neighbors Charles Ramsey and Angel Cordero say they responded to the screaming by helping to kick in the door so that Berry could escape. Authorities said they called 911: "Help me, I am Amanda Berry," she begged the operator. "I've been kidnapped, and I've been missing for 10 years. And I'm here, I'm free now."
Berry said in a statement, "Our family would request privacy so my sister, niece and I can have time to recover. … Please respect our privacy until we are ready to make our statements."  The names and ages of Ariel Castro's arrested brothers are Pedro Castro, 54, and Onil Castro, 50, Cleveland police said Tuesday. Charges against the Castro brothers are expected to be filed Wednesday.