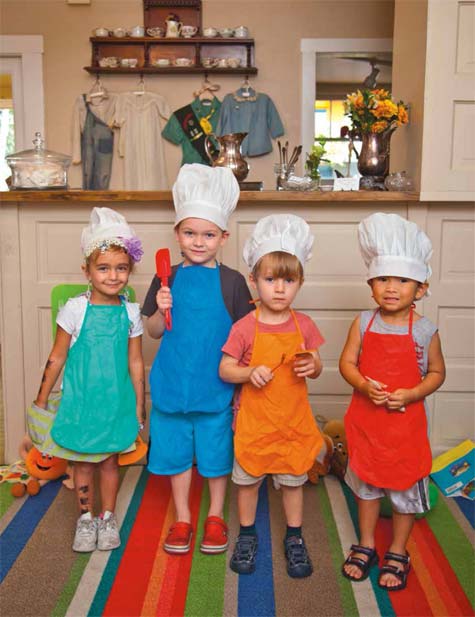 Name something, anything… there is a reality show for it. There's a food show for every demo and now they're onto kid chefs.
FOX has picked up JUNIOR MASTERCHEF, a new culinary competition series for talented kids between the ages of eight and 13 who love to cook, as part of a new multi-year deal with award-winning chef Gordon Ramsay.
As part of Ramsay's new deal, FOX also has picked up one additional season of HELL'S KITCHEN and two more seasons of MASTERCHEF. The deal will extend HELL'S KITCHEN to a 13th season and bring MASTERCHEF to a fifth and sixth season. The addition of JUNIOR MASTERCHEF brings the total number of Ramsay-led shows airing on FOX to five, including MASTERCHEF, HELL'S KITCHEN, HOTEL HELL and KITCHEN NIGHTMARES.
(Note*** The kids in the photo above are not from the Junior Masterchef)