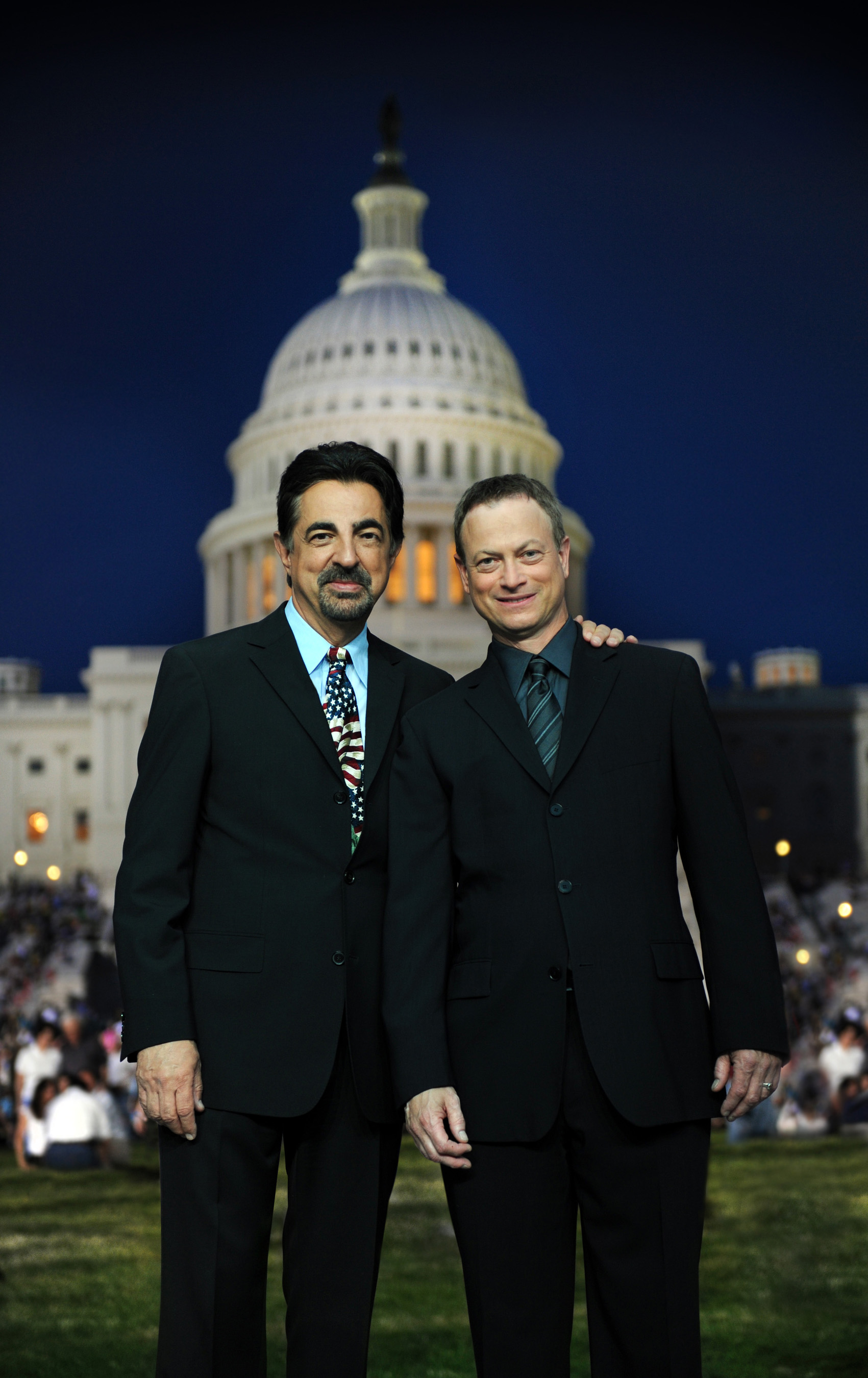 On the eve of Memorial Day, the 24th annual NATIONAL MEMORIAL DAY CONCERT will bring to life the moving stories of America's servicemen and women who have given so much to preserve America's freedoms. The TV event will pay tribute to the profound heroism of all who served during World War II, salute the valor of our Korean War veterans, and honor the sacrifices of our National Guard heroes and their families.
The multi award-winning program will be co-hosted for the eighth year by Tony Award-winner Joe Mantegna (CRIMINAL MINDS) and Emmy Award-winner Gary Sinise (CSI:NEW YORK), two acclaimed actors who have dedicated themselves to veterans causes and supporting our troops in active service.  Opening the show, with a special performance of the National Anthem will be Candice Glover, the season 12 winner of AMERICAN IDOL, who was crowned May 16.  The all-star line-up also includes: distinguished American leader Colin L. Powell USA (Ret.); two-time Golden Globe award-winning actor Ed Harris ; DANCING WITH THE STARS finalist and classical cross-over artist Katherine Jenkins ; singer-songwriter and THE VOICE finalist Chris Mann ; and acclaimed Tony award-winning tenor Alfie Boe ; in performance with the National Symphony Orchestra under the direction of top pops conductor Jack Everly . 
The NATIONAL MEMORIAL DAY CONCERT will air live on PBS Sunday, May 26, 2013, from 8:00 to 9:30 p.m. ,from the West Lawn of the U.S. Capitol before a concert audience of hundreds of thousands, millions more at home, as well as to our troops serving around the world on the American Forces Network.