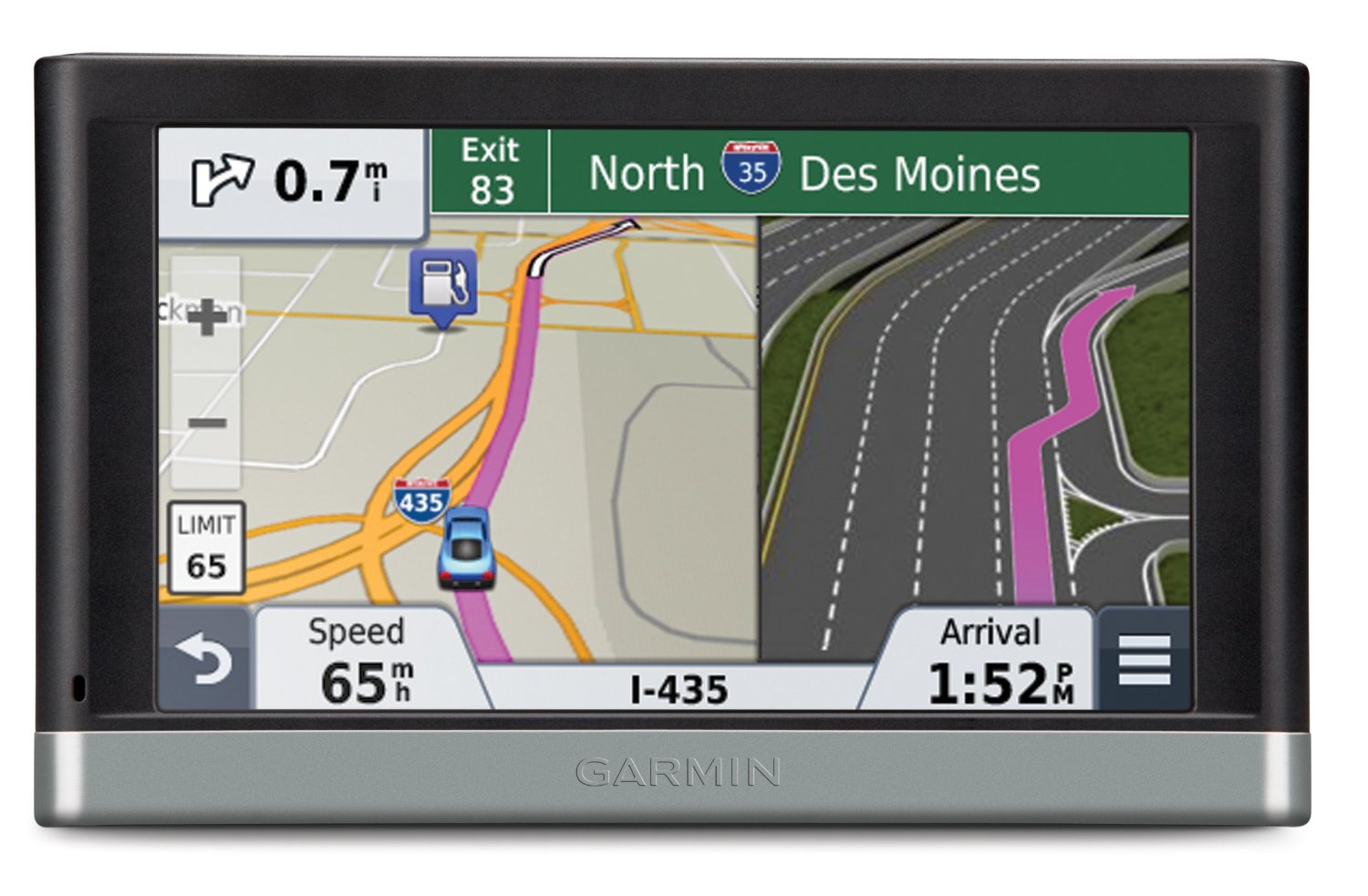 Most of us have a GPS in our car or phone but, what happens when you go out of town and rent a car that has no GPS and your phone is out of juice in the middle of nowhere? Think of a backup and pack the Garmin's nüvi 2597LMT portable navigator. It gives you the confidence to travel to and within unfamiliar places, with spot-on guidance. The nüvi 2597LMT even features voice-activated navigation that recognizes your speech, so you can keep your hands on the wheel and the Bluetooth connectivity lets you enjoy hands-free calling with a compatible phone carried through the nüvi's integrated microphone and speaker. When paired, the navigator can use your phone's existing data plan to share information such as saved and recently found locations, where you parked giving you step by step directions, as well as give you your current destination.
With the Garmin Live Services app, local weather reports, live traffic updates, real-time photos from traffic cameras, and area gas prices are available to you.
The great thing about the nüvi 2597LMT is that the Real Directions voice prompts speak the instructions using easy-to-see landmarks, and traffic lights, rather than giving you just a street name which you may not see in time.
The 5″ touch display makes it easy to follow along, and you can view the map in either portrait or landscape. Speed limits and school zones are displayed on the screen with visual warnings.  With just a tap on the screen, you can pull up details for services that are on your route, including restaurants, gas stations, etc. nüvi 2597LMT will also give you free updates on traffic along your route and quick solutions for avoiding delays. Garmin Traffic is also voice activated, so it can respond to the sound of your spoken words and is free over the life of your nüvi. Garmin nüvi 2597LMT comes with a suction cup windshield mount, cradle, car power adapter, mini-USB cable and built-in rechargeable battery with 2.5 hours of life.
Price: $199.99 www.garmin.com