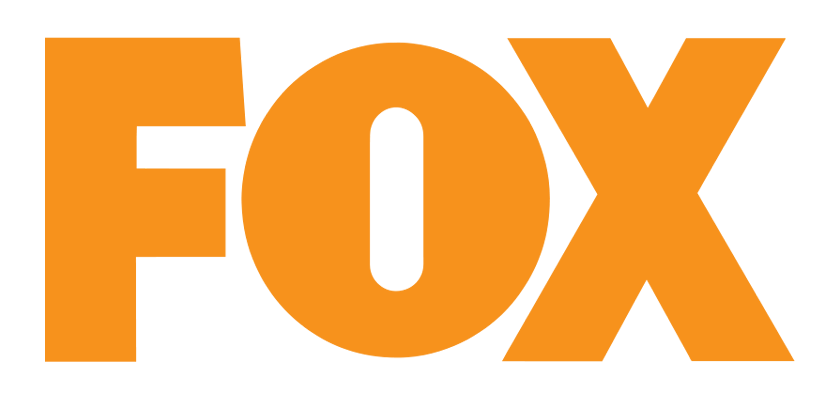 Kevin Reilly, Chairman, Entertainment, Fox Broadcasting Company, today unveiled the FOX primetime slate for the 2013-2014 television season to the national advertising community during its annual Programming Presentation at the Beacon Theatre.
DADS and BROOKLYN NINE-NINE are the two new comedies joining the Tuesday night comedy block this fall. DADS, the new live-action, multi-camera comedy from Emmy Award winner Seth MacFarlane("Ted," FAMILY GUY), stars Emmy Award winner Seth Green (FAMILY GUY) and Emmy Award nominee Giovanni Ribisi ("My Name is Earl," "Ted," "Avatar") as two successful gaming entrepreneurs – and childhood best friends – whose lives get turned upside down when their pain-in-the-neck patriarchs (Martin Mull, "Two and a Half Men" and Academy Award and Emmy Award nominee Peter Riegert, "The Good Wife," "The Sopranos") move in.
From Emmy Award-winning writer/producers Dan Goor and Michael Schur ("Parks and Recreation") and starring Emmy Award winners Andy Samberg ("Saturday Night Live") and Andre Braugher ("Men of a Certain Age," "Homicide: Life on the Street"), BROOKLYN NINE-NINE is a new single-camera workplace comedy about what happens when a hotshot detective (Samberg) gets a new Captain (Braugher) with a lot to prove.
New Army-set sibling comedy ENLISTED premieres in the fall. Written and created by Kevin Biegel ("Cougar Town," "Scrubs") and starring Geoff Stults ("Ben and Kate," "The Finder"), Chris Lowell ("Private Practice," "Veronica Mars") and Parker Young ("Suburgatory"), ENLISTED is an irreverent and heartfelt single-camera comedy about an older sibling who returns home to reconnect with his two brothers and lead a group of misfits on a small Florida Army base.
This fall, two new dramas also join the schedule. From co-creators/executive producers Alex Kurtzman and Roberto Orci (the "Star Trek" and "Transformers" franchises, "Fringe") comes the adventure thriller SLEEPY HOLLOW. In this modern-day retelling of Washington Irving's classic, ICHABOD CRANE (Tom Mison, "Salmon Fishing in the Yemen") is resurrected and pulled two and a half centuries through time to find that the world is on the brink of destruction and that he is humanity's last hope, forcing him to team up with a contemporary police officer (Nicole Beharie, "Shame," "American Violet") to unravel a mystery that dates back to the founding fathers.
Executive-produced by Emmy Award winner J.J. Abrams ("Fringe," "Lost," the "Star Trek" and "Mission: Impossible" franchises) and creator J.H. Wyman ("Fringe," "The Mexican") and starring Karl Urban ("Star Trek"), Michael Ealy ("Sleeper Cell," "Common Law") and Emmy Award nominee Lili Taylor ("Six Feet Under,"), ALMOST HUMAN is a high-tech, high-stakes action drama set 35 years in the future, when police officers are partnered with highly evolved human-like androids. An unlikely partnership is forged when a part-machine cop (Urban) is forced to pair with a part-human robot (Ealy) as they fight crime and investigate a deeper cover-up in a futuristic new world.
The new unscripted series set to debut in the fall is JUNIOR MASTERCHEF. The new culinary competition series for talented kids gives budding cooks between the ages of eight and 13 the opportunity to showcase their talent, culinary smarts and passion for food through a series of delicious challenges and cook-offs. Award-winning chef Gordon Ramsay, restaurateur and winemaker Joe Bastianich (Del Posto, Eataly) and acclaimed chef Graham Elliot (Graham Elliot, Graham Elliot Bistro) coach and encourage the promising hopefuls to cook like pros and teach them the tricks of the trade along the way.
New dramas RAKE and GANG RELATED are slated for midseason. Academy Award nominee and Emmy Award winner Greg Kinnear ("Little Miss Sunshine," "The Kennedys") makes his broadcast television series debut in the bold new legal drama RAKE. Kinnear is KEEGAN DEANE, one of life's great addicts, a brilliant and frustratingly charming criminal defense attorney, whose chaotic and self-destructive personal life often gets in the way of his professional one. Keegan takes on the cases that nobody else will touch, ruled by a resolute optimism, belief in justice and dogged determination to defend those who seem beyond redemption – much like himself.
Gritty new fast-paced drama GANG RELATED follows RYAN LOPEZ (Ramon Rodriguez, "Battle Los Angeles," "The Wire"), a rising star in Los Angeles' elite Gang Task Force – led by SAM CHAPEL (Emmy Award winner Terry O'Quinn, "Lost") – who teams up with longtime Task Force member CASSIUS GREEN (RZA, "G.I. Joe: Retaliation," "Californication") to take on the city's most dangerous gangs, including one he has an allegiance to. 
Three new comedies – SURVIVING JACK, US & THEM and MURDER POLICE – are set to debut in midseason. From Emmy Award nominee Bill Lawrence ("Spin City," "Scrubs," "Cougar Town"), new single-camera family comedy SURVIVING JACK is based on best-selling author Justin Halpern's autobiographical book, "I Suck at Girls." Set in 1990s Southern California, Emmy Award nominee Christopher Meloni ("True Blood," "Law & Order: Special Victims Unit") stars as a man becoming a dad, as his son (Connor Buckley, "Deception") becomes a man, in a time before "coming of age" was something you could Google.
Based on an award-winning BBC series and starring Emmy Award nominee Jason Ritter ("Parenthood") and Alexis Bledel ("Mad Men," "Gilmore Girls"), US & THEM is a new single-camera ensemble comedy about a young couple, whose path to happily-ever-after is complicated by the screwed-up circus of people closest to them. 
New animated comedy MURDER POLICE expands the boundaries of the cop show genre as only animation can. The series features the voices of Will Sasso ("The Three Stooges," "MADtv"), Chi McBride ("Golden Boy") and Jane Lynch (GLEE), and follows a dedicated, but inept detective (Ruiz) and his colleagues in a twisted city precinct.
New event series WAYWARD PINES will premiere in 2014. Based on the best-selling novel, "Pines," by Blake Crouch, and brought to life by suspenseful storyteller M. Night Shyamalan ("The Sixth Sense," "Signs,"), WAYWARD PINES is an intense, mind-bending thriller in which nothing is what it seems. Secret Service agent ETHAN BURKE (Academy Award nominee Matt Dillon, "Crash," "City of Ghosts") arrives in the bucolic town of Wayward Pines, ID, on a mission to find two missing federal agents. But instead of answers, Ethan's investigation only turns up more questions. Each step closer to the truth takes Ethan further from the life he knew, from the husband and father he was, until he must face the terrifying reality that he may never get out of Wayward Pines alive.