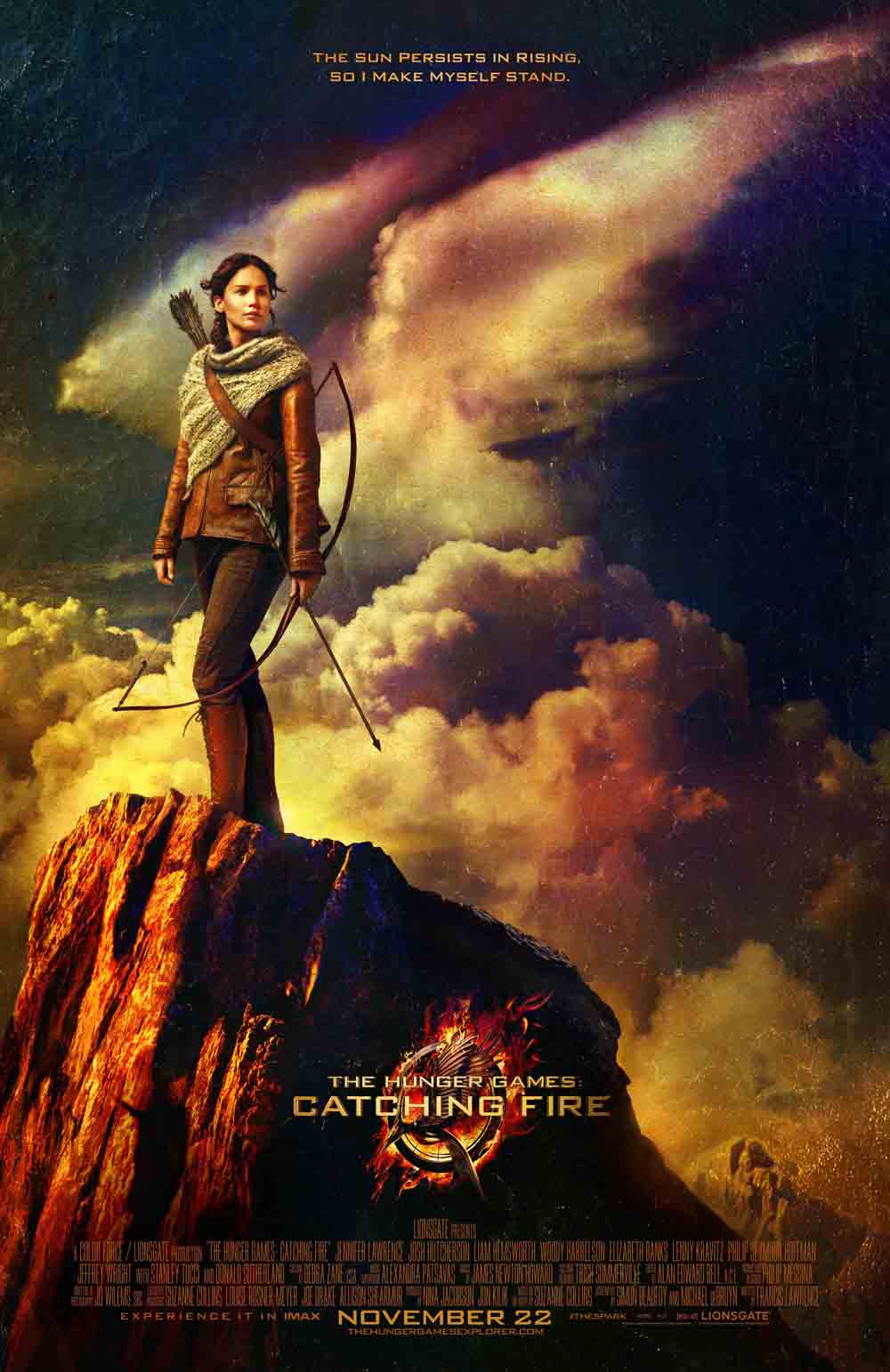 The First Official Poster for THE HUNGER GAMES: CATCHING FIRE was revealed this morning on the NEW official INSTAGRAM account for the film. Lionsgate launched the HUNGER GAMES INSTAGRAM account last week with a four day tease for fans leading up to this morning's debut.
The first official poster for the film follows the release of the Motion Logo debut last November and the Capitol Propaganda Victory Tour Posters and Capitol Portraits from earlier this year
Today's poster of Katniss Everdeen includes a tagline pulled straight from the incredible words of Suzanne Collins – The sun persists on rising, so I make myself stand. 
Lionsgate is also encouraging fans to design and illustrate the first chapter of 'Catching Fire' for the chance to see their work featured on The Hunger Games' official Facebook page! Fans can incorporate photos, drawings, GIFs & video to create an eye-popping multimedia experience inspired by the words of the book. Check it out here: http://lions.gt/GlossiCF
Check out the new Hunger Games Instagram here: http://instagram.com/thehungergames