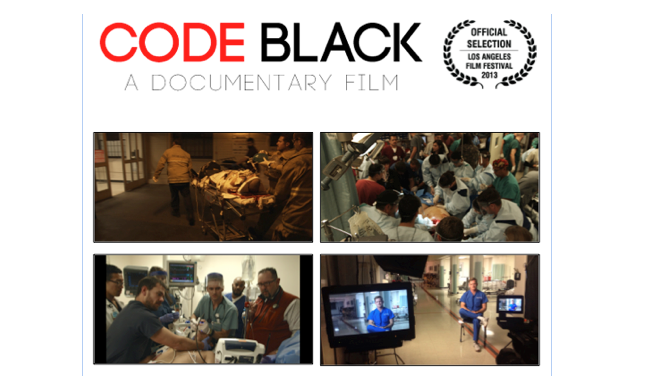 'Code Black' gives audiences unprecedented access into the ER at Los Angeles County Hospital, the birthplace of emergency room medicine, through the eyes of several idealistic and adrenaline-seeking ER residents. The film will be screened as part of the Documentary Competition at the 2013 La Film Festival.
First time filmmaker Ryan McGarry is also a doctor at the hospital and took his camera to work during the four years of his residency. With 'Code Black', he provides deeply personal insight into the triumphs and difficulties he and his fellow residents who train and work at LA County Hospital face on a daily basis. As they are forced to confront the unexpected realities of life and death in a safety net hospital and a healthcare system at the brink of overload, many of them question their own sense of identities as doctors and what it means to practice medicine within the bureaucracy of modern medicine.
It will be screened on Tuesday, June 18th and Friday, June 21st. For tickets and other news about the LA Film Festival, head to www.lafilmfest.com.