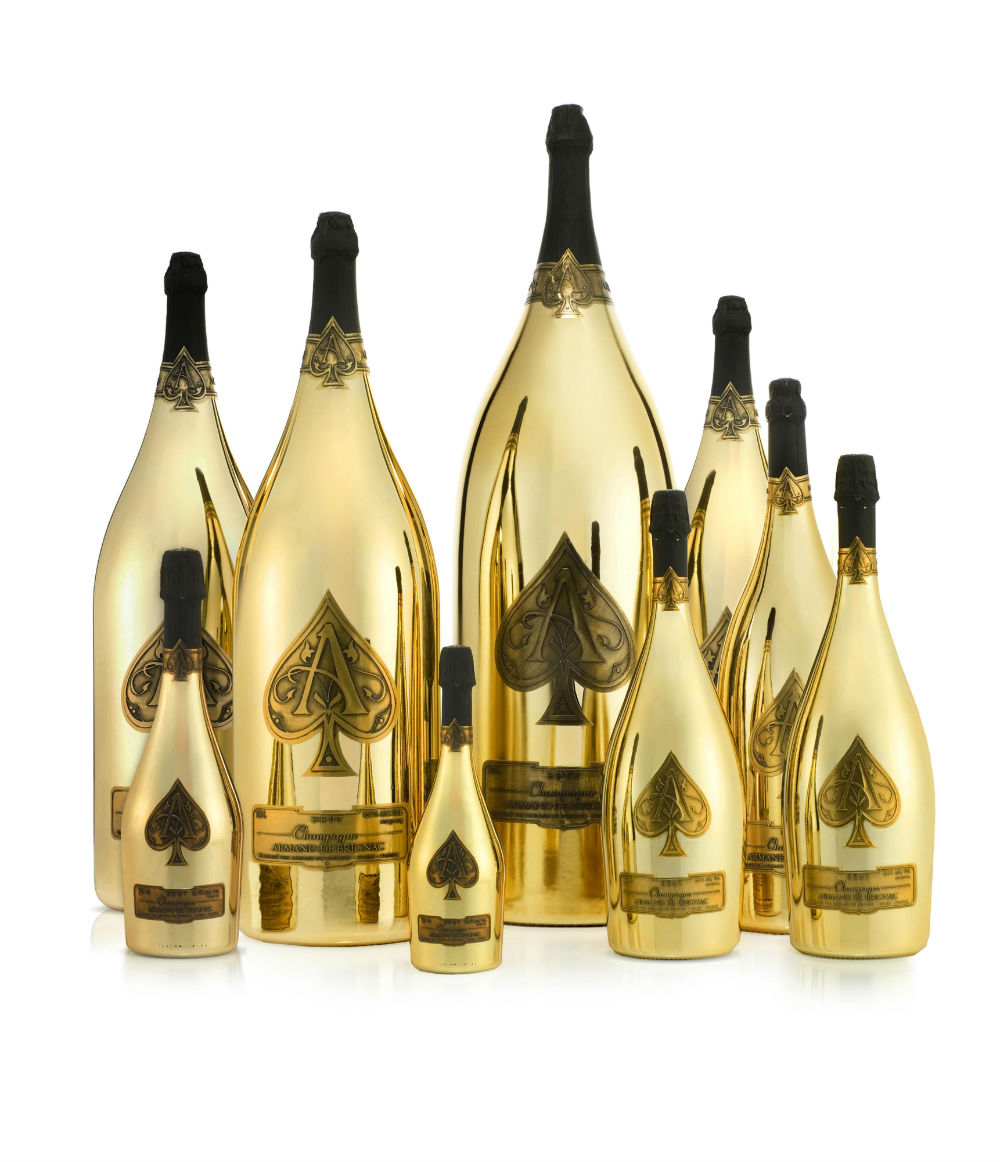 Armand de Brignac has announced, Armand de Brignac Dynastie – an extremely rare and unique collection of Brut Gold Champagne bottle sizes ranging from the regular-sized 750ml right up to our exclusive and record breaking 30L Midas. The Dynastie collection will make its European debut during the Monaco Grand Prix Weekend with an exclusive Armand de Brignac Gold Party , which takes place on the 24 th of May 2013 at Billionaire Club, Monaco. Isn't that nice…!
Hakkasan Las Vegas, the new, five-level culinary and nightlife mecca at MGM Grand Hotel & Casino, is the first nightlife complex in the world to offer the Armand de Brignac "Dynastie" collection and has exclusively listed the unprecedented package for $500,000.00 , making it the world's most extravagant bottle service experience.
The collection comprises of nine bottle sizes and includes three new bottles sizes that have been added to the range of the flagship Brut Gold prestige cuvée.