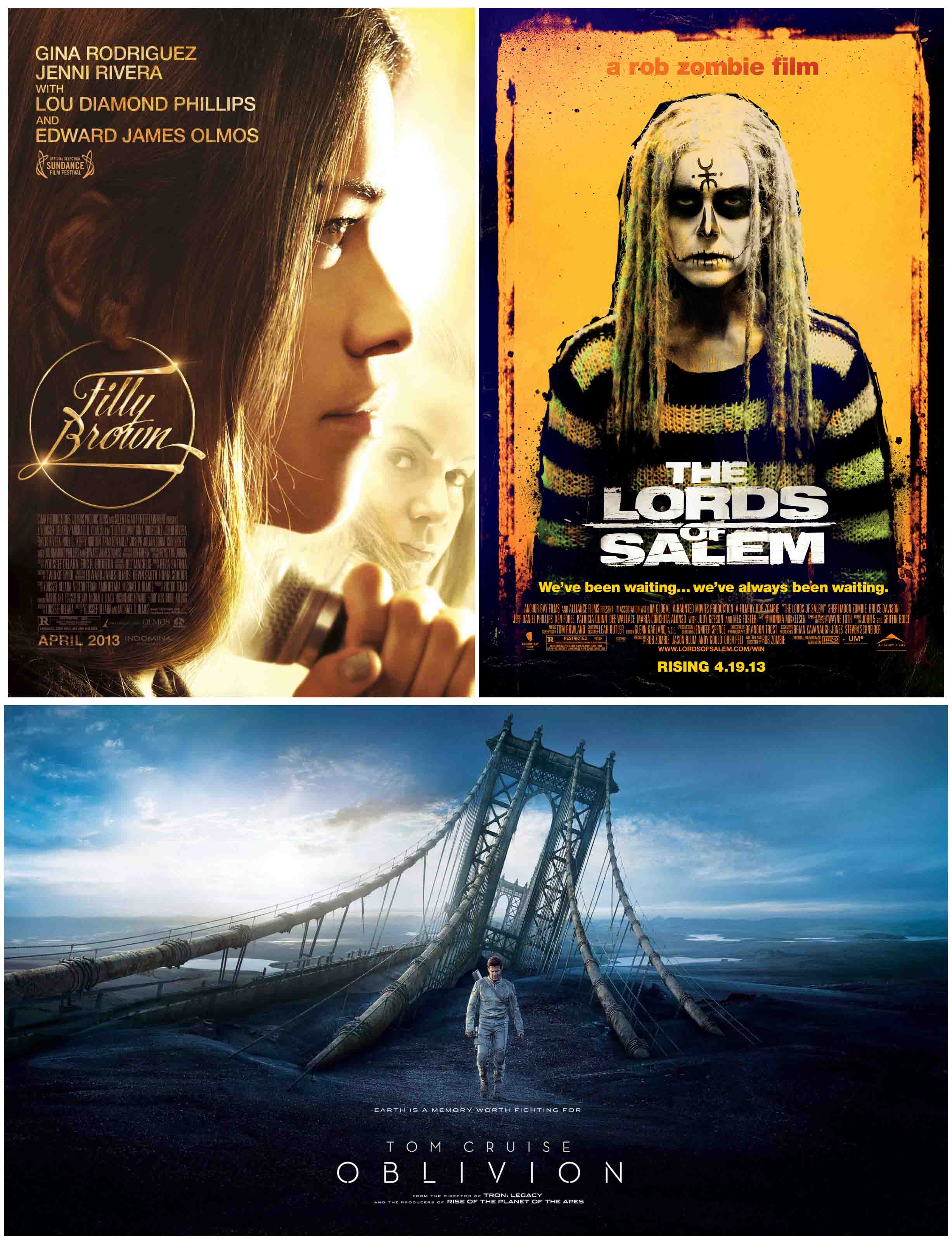 Oblivion (READ LATFUSA's Review HERE)
Tom Cruise stars as the last man on Earth…a really, really, really dangerous future Earth that is. Watch as his character must fight off countless alien attacks, fix broken down resource harvesting robots, and finish his duties as a mechanic before heading back to mankind's second chance on one of Saturn's far away moons.  Tron: Legacy director Joseph Kosinski's newest cinematic expenditure features supporting performances by: Morgan Freeman (The Shawshank Redemption), Olga Kurylenko (Quantim of Solace), and Andrea Riseborough (Never Let Me Go).
Filly Brown
An up-and-coming Los Angeles based female rapper's morally gray life is chronicled in this Latino centric Cima, Olmos, and Silent Giant Produced film. The movie features a cast of relative newcomers to the cinema world including: Gina Rodriguez, Jenni Rivera, and Lou Diamond Phillips. Adding to this fresh talent list, director Youssef Delara looks to make his first major splash behind the camera with this Pantelion Films distributed movie.
The Lords of Salem (Read LATF's interview w/ Rob Zombie 5/1 HERE)
Rob Zombie's (Halloween) twisted tale of witchcraft, psychedelic flashbacks, and groovy DJs takes place in Salem, Massachusetts, and follows Heidi, a radio DJ, whose life is flipped upside down after receiving an ominous gift box that starts to trigger horrific visions of the past…a past where witches and witch hunts haven't been written into history books yet.