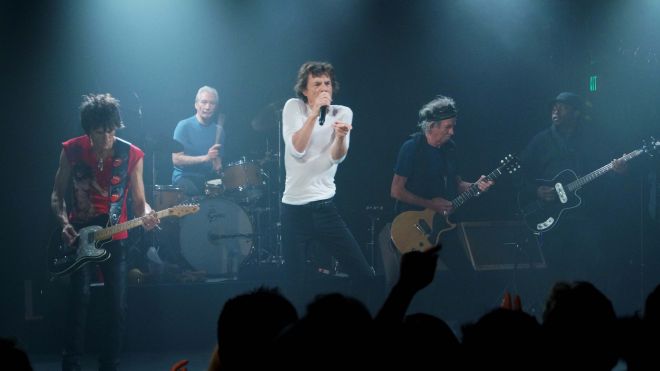 Echo Park in Los Angeles was rockin' Saturday night. It wasn't an EDM concert, it wasn't some hipster party… it was the Rolling Stones for one night only.
The legendary group played a small club for a small crowd. The band kicked off Saturday's hush-hush 90-minute concert at the Echoplex in the hip Echo Park neighborhood with "You Got Me Rocking" before catapulting into a mix of new and old material, as well as their bluesy covers of classics from Otis Redding ("That's How Strong My Love Is"), Chuck Berry ("Little Queenie") and The Temptations ("Just My Imagination").
"Welcome to Echo Park, a neighborhood that's always coming up — and I'm glad you're here to welcome an up-and-coming band," lead singer Mick Jagger joked after the second song of the evening, "Respectable."
Tickets to the Echoplex concert were sold earlier in the day for $20 each — that's essentially free compared to The Staples Center ticket costs.