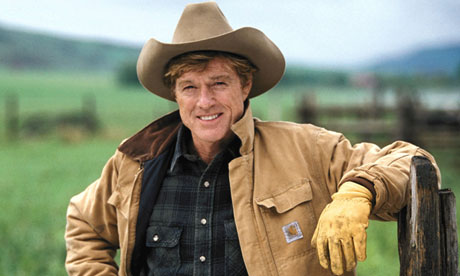 On the cusp of the 2013 Annual American Equine Summit hosted by the New York-based national equine protection organization Equine Advocates, the call to ban horse slaughter permanently has received much needed support from Robert Redford.
Actor, director, environmentalist and founder of the Sundance Festival, Redford wrote a letter to Equine Advocates President Susan Wagner to support the unequivocal stance that horse slaughter must be banned in the US.  "Horses are acquired for slaughter without disclosure and often through fraud and misrepresentation.  The entire slaughter process is cruel, inhumane and perpetuates abuse and neglect without consequences, in addition to condoning a violation of our nation's cruelty laws," said Redford.  "As Americans, we have the right to oppose both the return of horse slaughter to the US and the transport of our wild and domestic equines to other countries for the purpose of slaughter."
Redford joins a bilateral effort to reverse the advance of horse slaughter through public opinion and safety concerns, and legislation on both state and federal levels. 
New York has become the latest state to push for a ban on horse slaughter with Senate Bill S.4615 and Assembly Bill A.3905.  New York State Assemblyman Jim Tedisco, who will deliver the Keynote Address at the Summit, joined State Senator Kathy Marchione in co-sponsoring the bill at a press conference last week.  If passed, New York State would join California, Illinois, New Jersey and Texas in prohibiting it.