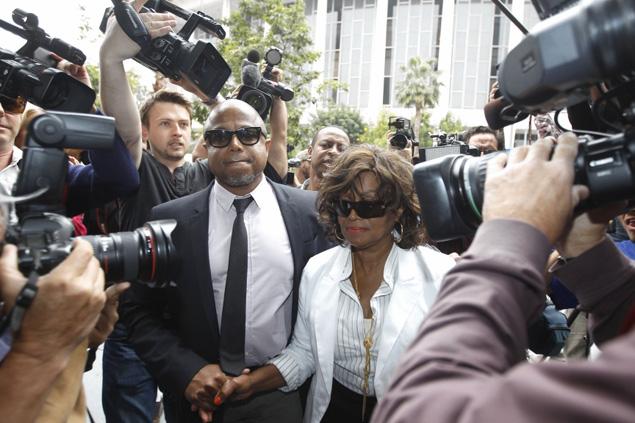 Almost four years later, cases surrounding Michael Jackson's death continue to arouse the media and… the Jackson family. It has turned into a courtroom drama with several sequels. Today marked the beginning of the trial between the Jackson family and AEG, Anschutz Entertainment Group. The major question raised: Did AEG have a part in the death of the King of Pop?
Attorney Brian Panish began his opening statement Monday by talking about Jackson's addiction to prescription drugs. He mentioned Dr. Conrad Murray, who was later convicted of manslaughter for administering the fatal dose of propofol to Jackson. Then he turned to AEG. Panish said that the entertainment group were the ones who completed the puzzle in Jackson's 2009 death.
"Michael had a problem, Dr. Murray had a problem and AEG had a problem," Panish told the jury of six men and six women in court.
This continues as a wrongful death lawsuit accusing AEG of threatening to end Jackson's career if he failed to deliver on a series of comeback concerts in London and hiring the doctor who was later convicted of giving the singer a lethal dose of the anesthetic propofol.
The witness list includes Prince, Spike Lee, Quincy Jones, Diana Ross, etc. The trial could last through the summer. The question: Is this about money or justice for the death of a loved one?