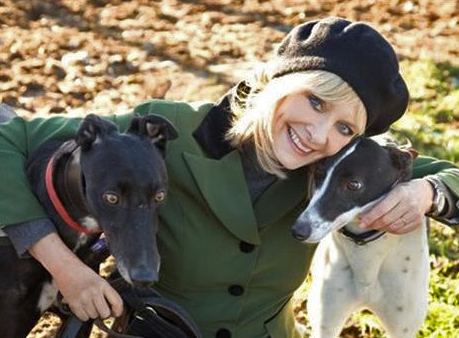 Cruelty Free International, the global non-profit organization dedicated to ending cosmetics testing on animals worldwide, has been joined by celebrities Chrissie Hynde Twiggy, Jenny Seagrove, Kimberly Wyatt and Joanna Lumley, to celebrate the end of cosmetics testing on animals in Europe.
The final phase of the 7th amendment of the EU Cosmetics Directive, which is set to come into force on 11th March 2013, will mean that new cosmetic products and ingredients on sale in the EU will not be tested on animals anywhere in the world. The ban will affect all cosmetics including all toiletries and beauty products, from soap to toothpaste. This historic achievement is the culmination of over 20 years of campaigning spearheaded by the BUAV, founder of Cruelty Free International.
In 2012, the BUAV established Cruelty Free International, the first global organization dedicated to ending cosmetics animal testing worldwide. Shockingly over 80% of the world still allows animal testing for cosmetics. Cruelty Free International works with governments, regulators, companies and partner organisations and has placed the issue of animal testing on the agenda of many governments for the very first time as part of a global strategy to tackle product testing on animals. Cruelty Free International will apply its determination and vision on a global stage to repeat its success in Europe across the world.
http://www.CrueltyFreeInternational.org
http://www.facebook.com/CrueltyFreeInternational