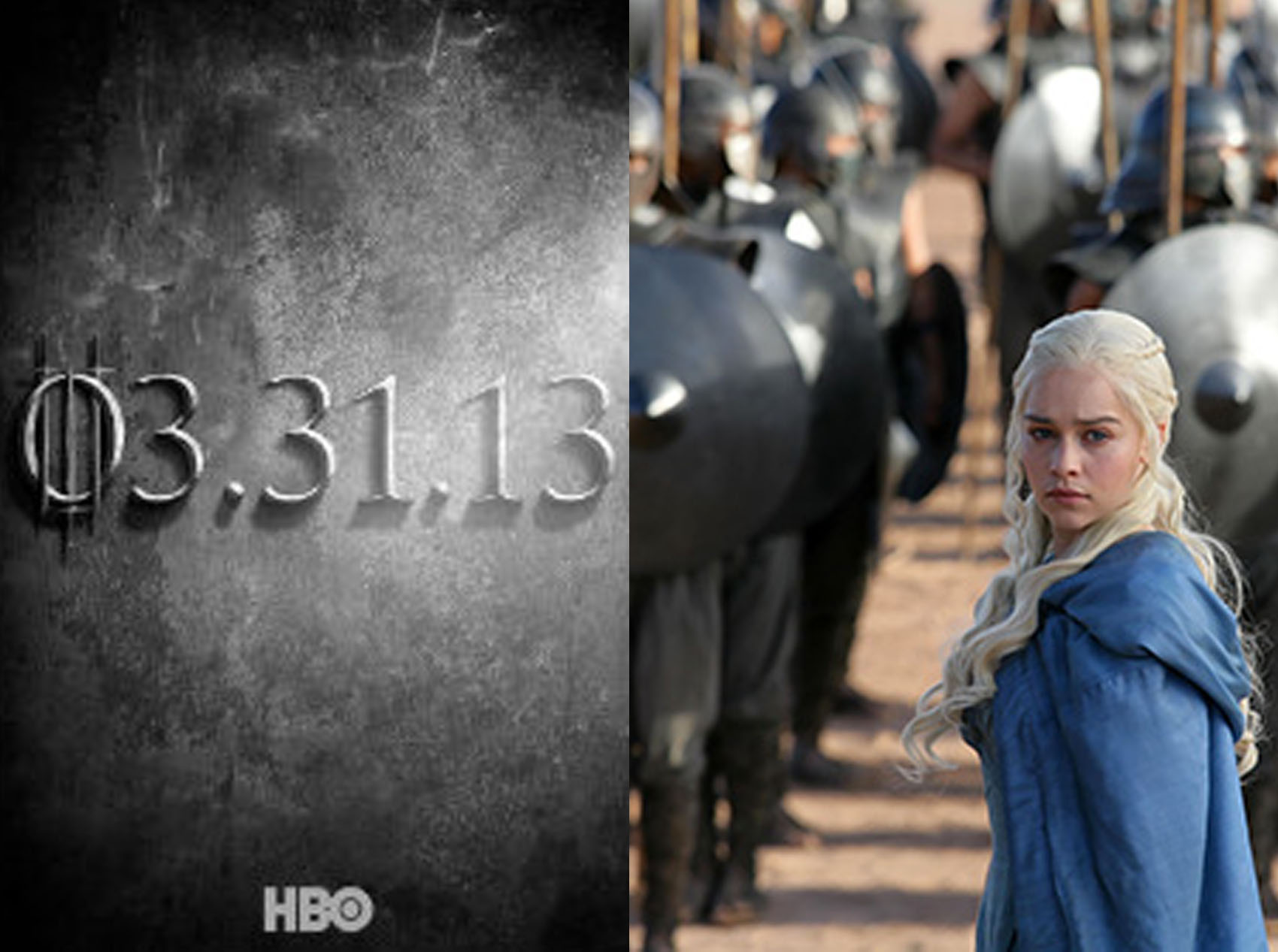 HBO's Emmy® and Golden Globe®-winning Game of Thrones – will come alive for fans in an immersive, not-to-be-missed touring exhibition that will transport viewers into the breathtaking and enchanted world of Westeros.The traveling exhibit, the first of its kind by HBO, has been created to bring the vivid and rich world of Westeros to fans in five international cities – Toronto, Canada; New York City, New York; Sao Paulo, Brazil; Amsterdam, North Holland and Belfast, Northern Ireland. Presented by HBO and international partners,  the exhibition is free to the public and focuses on key characters from five of the noble houses (Stark, Lannister, Targaryen, Baratheon and Greyjoy), showcasing a treasure trove of more than 70 original artifacts from seasons 1 and 2, plus select pieces from this year's new season.
Built by New Project LLC, the exhibition includes:
Costumes, props, armor and weapons– Artisans, whose superb craftsmanship has provided authenticity to the medieval world of the show, worked closely with HBO to curate the exhibit with items including: an impressive costume display overseen by the show's costume designer Michele Clapton who dressed the mannequins to ensure accuracy in the presentation of the extraordinarily detailed garments, iconic artifacts such as model dragons, weaponry (King Joffrey's crossbow, daggers and swords such as "Ice" and "Longclaw"), armor (helmets, shields and full suits of armor worn by key characters in the show), crowns, jewelry, books and much more.
Backwater Bay Interactive Experience – Fans will get an opportunity to participate in an exciting interactive experience that will place them amid the action of the epic battle of Blackwater Bay from season 2.
Iron Throne – Fit for any king or queen, fans will be able to take their photo on a precise replica of the iron throne from the series.
The exhibit will also display an array of official Game of Thrones licensed collectable merchandise from the HBO Shop®.
Tour Dates:

Toronto (in partnership with HBO Canada)
March 9 – 16
Design Exchange
234 Bay Street
Toronto, Ontario, Canada, M5K 1B2
For ticket information and more, log on tothemovienetwork.ca/exhibition
New York City (in partnership with Time Warner Cable)
March 28 – April 3
Additional details to be announced
Sao Paulo (in partnership with HBO Latin America)
April 25 – 30*
Additional details to be announced
Amsterdam (in partnership with HBO Netherlands)
May 19 – 27
Additional details to be announced
Belfast (in partnership with Northern Ireland Screen, Northern Ireland Tourist Board and Titanic Belfast)
June 8 – 17
Titanic Belfast
1 Olympic Way,
Queen's Road,
Titanic Quarter,
Belfast, N. Ireland, BT3 9EP
For ticket information and more, log on to www.discovernorthernireland.com/GoTExhibition
For updates and more information, visit http://hbo.com/gameofthrones.  The official hashtag is #GOTExhibition.