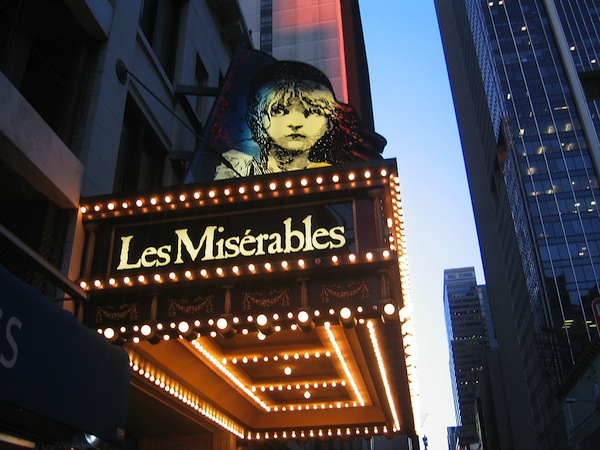 All the Oscar hype and Golden Globe wins have created the perfect storm for the musical Les Miserables. Victor Hugo's 19th century story has transformed from novel to play to movie and now back again into a play. It was just announced that Les Mis will return to Broadway in March of 2014.
Producer Cameron Mackintosh said of this decision, "To my constant surprise, my productions continue to be enjoyed as much as ever by audiences all around the world, and I'm thrilled to have the unique chance of redoing them all over as if they were brand-new shows. I'm even more delighted that they are proving just as big hits at the box office in their new form as the originals."
The play has been circulating in 64 other cities throughout the U.S. since 2010, grossing more than $130 million, according to Mackintosh. In the theatre capital of America, New York, Les Mis is the fourth-longest-running Broadway production, openin in 1987 and running for a lengthy 6,680 performances. Les Mis is London's longest running musical of all time, as the original show is currently in its 28th year.