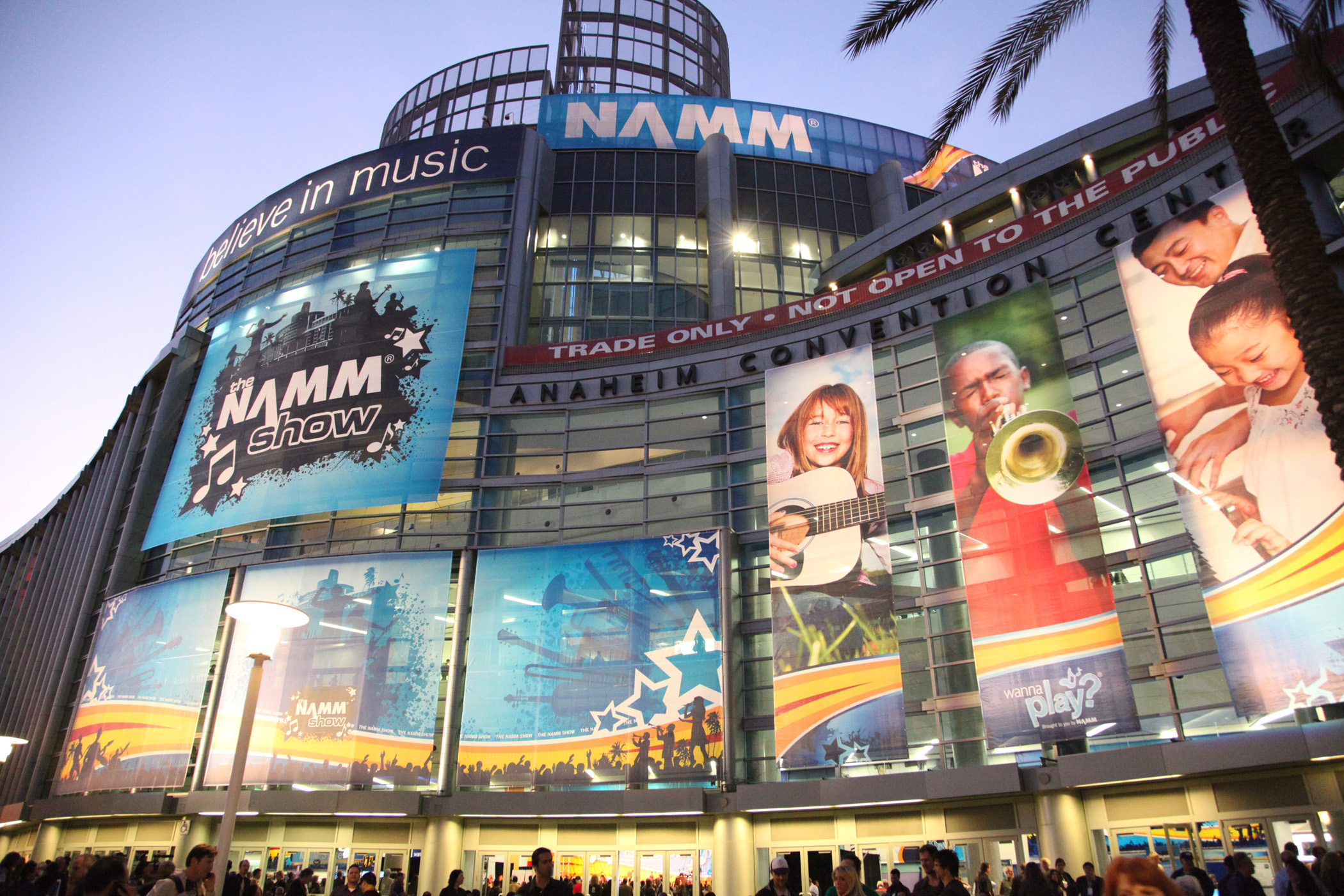 Returning to Southern California's Anaheim Convention Center for its astounding 112th year, the National Association of Music Merchants trade show (or "The NAMM Show" as it's known to insiders), revealed a totally new part of the industry to me. Walking into the giant three-story building buzzing with close to 100,000 registered attendees, I was immediately immersed in the sound, the instruments, and the technology.
Considered the absolute premiere trade show in the world (along with its European counterpart, Musik Messe), for musicians, merchants, and manufacturers, NAMM was the only place to be this weekend no matter where you're from. NAMM is a platform for showcasing new products, prototypes and performances. From Yamaha representing Japan, to German Duesenberg Guitars, to America's classic Fender, NAMM draws a truly international audience.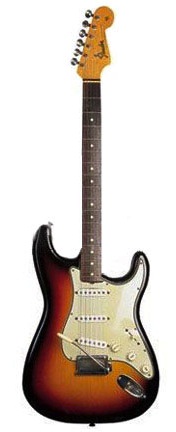 With signs around each corner that proudly state that the convention is not open to the public, each person there has a sincere, invested interest in the business. "The year just hasn't really started until The NAMM Show," one guitarist from Virginia excitedly told me as we picked up our badges.
Signifying not only a Mecca for musicians, this year the show represented something else as well: the revival of business.
Exhibitors pay $30 a square foot for a coveted booth, (or $3,000 for a 10 X10 area), while attendees pay around $200 in annual membership fees, and $12 in parking. The sheer volume of those on both sides of the show, willing to dole out the cash to participate, indicates a clear upswing in the economy. The $17 billion global music products market seems to operate outside of other economic restraints, capitalizing on the necessity musicians feel when it comes to getting the best for their craft. The savvy participants at NAMM make the venue a hotbed for partnerships, possible endorsements and musical synergy.
But, for the lesser-known artists and behind the scenes folks, corporate tie-ins weren't their main focus. They were all about the music and the tools.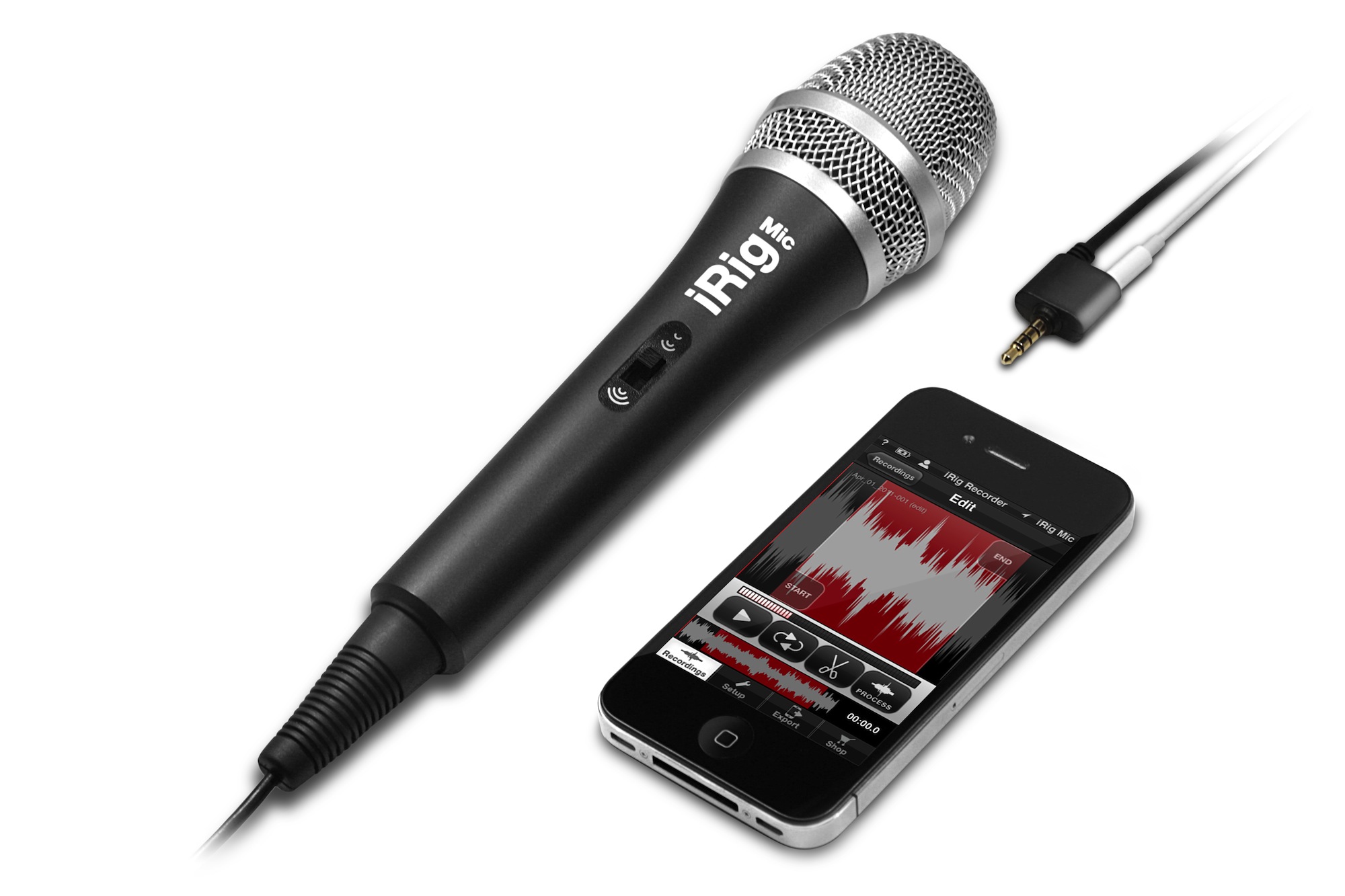 Most people have come to rely on technology, and this year many of the booths at NAMM played into that, showcasing ways to synch your musical life with the machines you already have. IK Multimedia took it a step further, rolling out an entire line of products specifically designed to be not only compatible with, but dependent on, things such as your iPhone or iPod. With products like the iRig (an adapter that lets you plug your guitar or bass right into your phone) or the iRig Recorder (an app for audio recording, processing and editing), IK Multimedia effectively lets you carry around a studio in your back pocket.
DJ's are dominating the modern music scene these days, so of course NAMM was filled with exhibits catering to all the equipment these computerized artists need. The Numark Orbit DJ Controller is an interesting new take on DJ sound creation. This wireless device features 16 backlit pads, 4 selectable banks (with 16 virtual knobs per bank) and an accelerometer. The two-axis accelerometer lets the user manipulate effects simply by tilting the controller forward, back, left or right, just as you would an iPhone. Brightly colored, this handheld controller is perfect for the EDM vibrant feel.
Also for the modern DJ, the Reloop Tape featured at NAMM seamlessly mixes the past with the present of music recording. While the device itself looks like an old cassette tape, this image is just a nostalgic throwback, masking the true modern power behind it. The small product is actually a recorder that lets DJ's plug directly into their equipment and record their tracks without the use of a computer or recording software. Everything is recorded in an MP3 format right on to the internal USB drive. From there you can simply plug it in to your media player.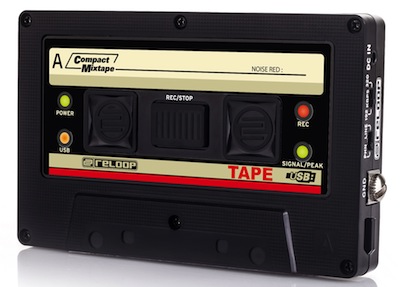 If classic string instruments are more your bag than the mechanized DJ'ing equipment, then Encore with Opti-Fingering is definitely a booth you would have wanted to stop at. Opti-Fingering aids musicians in finding that sweet spot on their string instrument from the bass to the viola to even a ukulele. The software houses a "Fingering Library" that analyzes a musical composition and computes optimal fingering for a selected instrument. It also features a fingerboard display which shows a picture of the selected instrument's fingerboard and, using the output of the Fingering Library, shows what fingers to use and where to place them in order to play each stroke in the musical composition.

After spending a few hours surrounded by people of all kinds that were so honed in on the music business, it was clear to me why so many musicians and businessmen look forward to this vibrant noisy show each year. Getting to attend NAMM opened the door to a whole new area of the industry to me, teaching me about the business in ways I never would have had access to otherwise. Now I, along with everyone else, will be ticking off the days until 2014's NAMM Show.
By: Darianne Dobbie