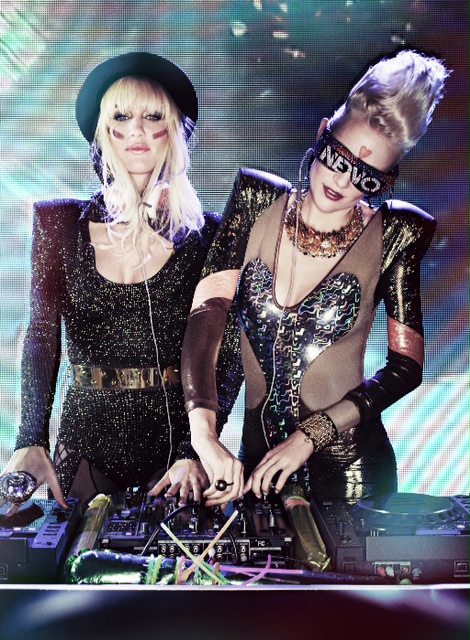 Just more proof that electronic dance music (EDM) and DJ's are rising! COVERGIRL announced today the signing of talented DJ duo and sisters NERVO, in a bold move that brings some of the most inspired girl power behind EDM today, to the brand's lineup of talent. Joining an elite fleet of beauties who authentically rock the brand's "doing you" crusade (most recently P!nk and Janelle Monae), the Australian-born siblings add the title of COVERGIRLs to an already long list of impressive personas, which includes visionary DJs, hit songwriters and trend-setting producers.
NERVO will make their public debut spinning in style at a special COVERGIRL-sponsored event in NYC on November 7. Ensuring all eyes are on the turntables, NERVO will be showcasing extraordinary nail art designs created using the brand's much-anticipated launch of Outlast Stay Brilliant Nail Gloss collection. The event will also celebrate Rolling Stone's "Top 25 DJs" issue hitting newsstands on November 9. 
Visit www.covergirl.com for info, or www.facebook.com/covergirl and www.twitter.com/covergirl.