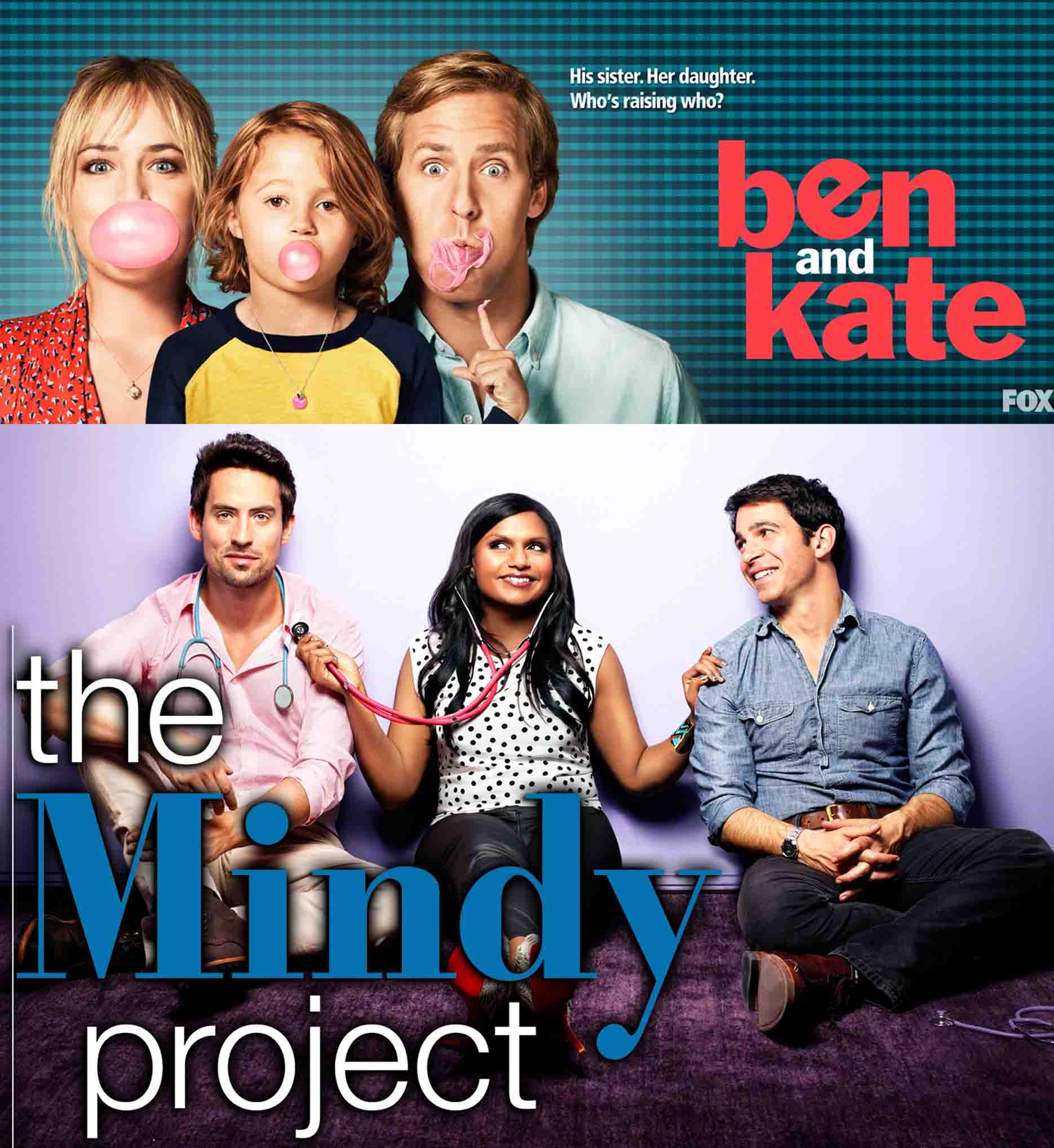 FOX has picked up six additional episodes of BEN AND KATE and nine of THE MINDY PROJECT, bringing both new Tuesday night comedies to full-season orders.
From writer/executive producer Dana Fox (NEW GIRL, "What Happens in Vegas") and executive producer/director Jake Kasdan (NEW GIRL, "Bad Teacher"), BEN AND KATE follows a pair of odd-couple siblings – one, an overly responsible single mom; the other, an exuberant dreamer – and their friends as they push each other out of their comfort zones and into real life. Airs Tuesday, Oct. 9, (8:30-9:00 PM ET/PT).
Created and written by Mindy Kaling ("The Office"), THE MINDY PROJECT stars Kaling as a skilled OB/GYN trying to balance both her personal and professional life. Airs Tuesday as well (9:30-10:00 PM ET/PT).
Facebook at www.Facebook.com/BenandKate. Twitter @BenandKateFOX, #benandkate.
Facebook at www.Facebook.com/TheMindyProject. Twitter @MindyProjectFOX, #themindyproject.