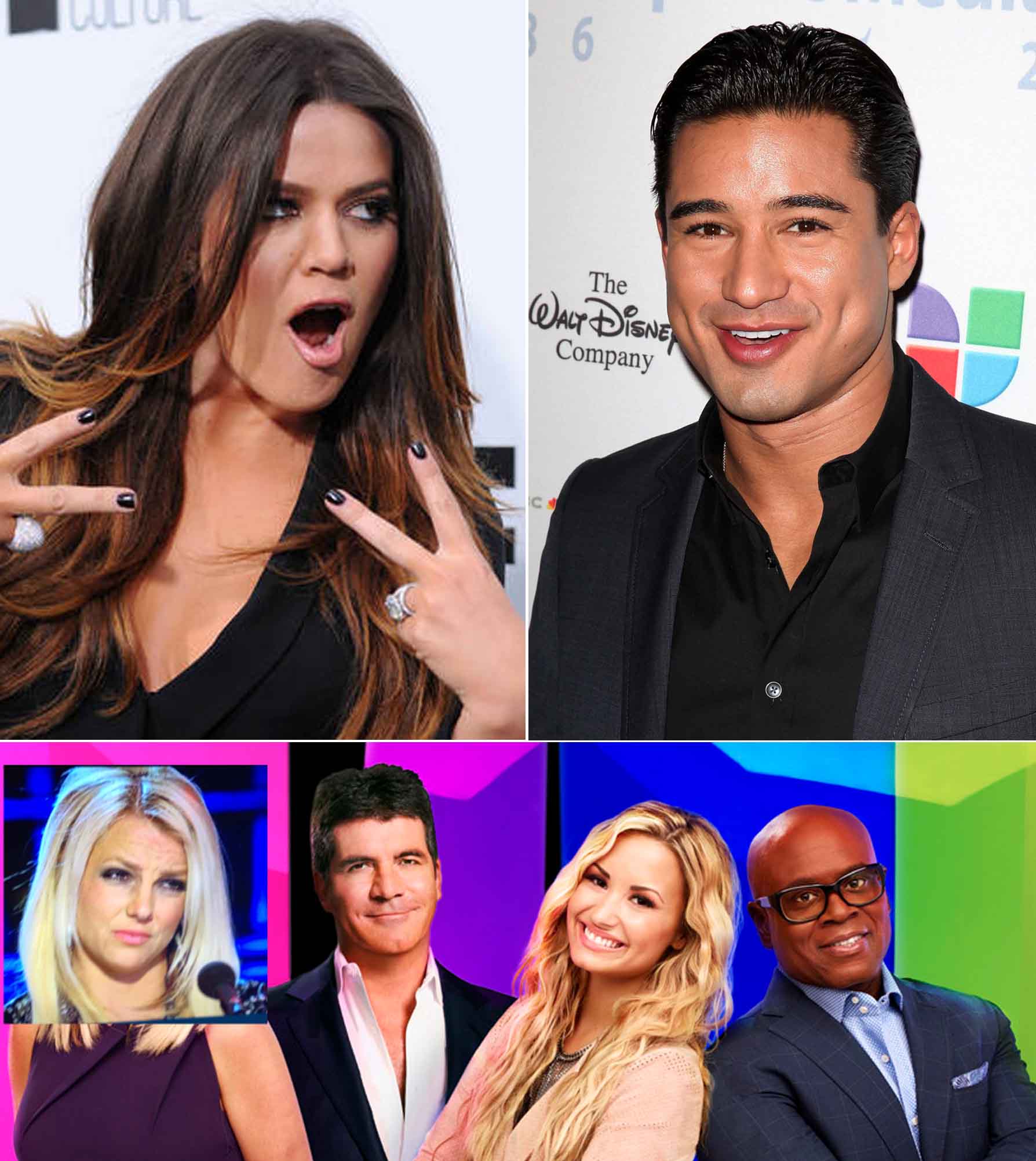 Simon Cowell scraped the moldy bottom of the entertainment barrel and found his new hosting duo for the reality competition show, The X Factor. Taking the stage for the live shows this November is Khloe Kardashian, famous for… sorry I'm drawing a blank, and Mario Lopez the cheesy pundit of the celebrity gossip show, Extra. It is obvious from this choice that Cowell is desperate to save his series.
So far the X Factor has been a train wreck. Though it seemed like it might have had the elements for success this obviously hasn't been the case. The judging panel, which is truly the most important part of a television show like this, is severely lacking. Pop icon Britney Spears spends most of her time making inscrutable constipated-looking faces. Demi Lovato plays the perfect teen, gushing out flat compliments like "you're so cute," that add nothing at all, and L.A. Reid spends most of his time kissing up and also adding nothing. Worst of all, however, is Cowell himself. He has abandoned the personality that made him the straight-talking man everyone loved to hate. Apparently he no longer wants to be the villain, and we no longer want to watch him.
Adding Kardashian and Lopez to this mix up of ineffectual "talent" simply cannot save the sinking ship that is the X Factor. Sorry, it's not going to work, Simon. Wrong, wrong, wrong again. If only Cowell had a version of himself from 10 years ago to tell him what an idiotic idea this was.
By: D.D.