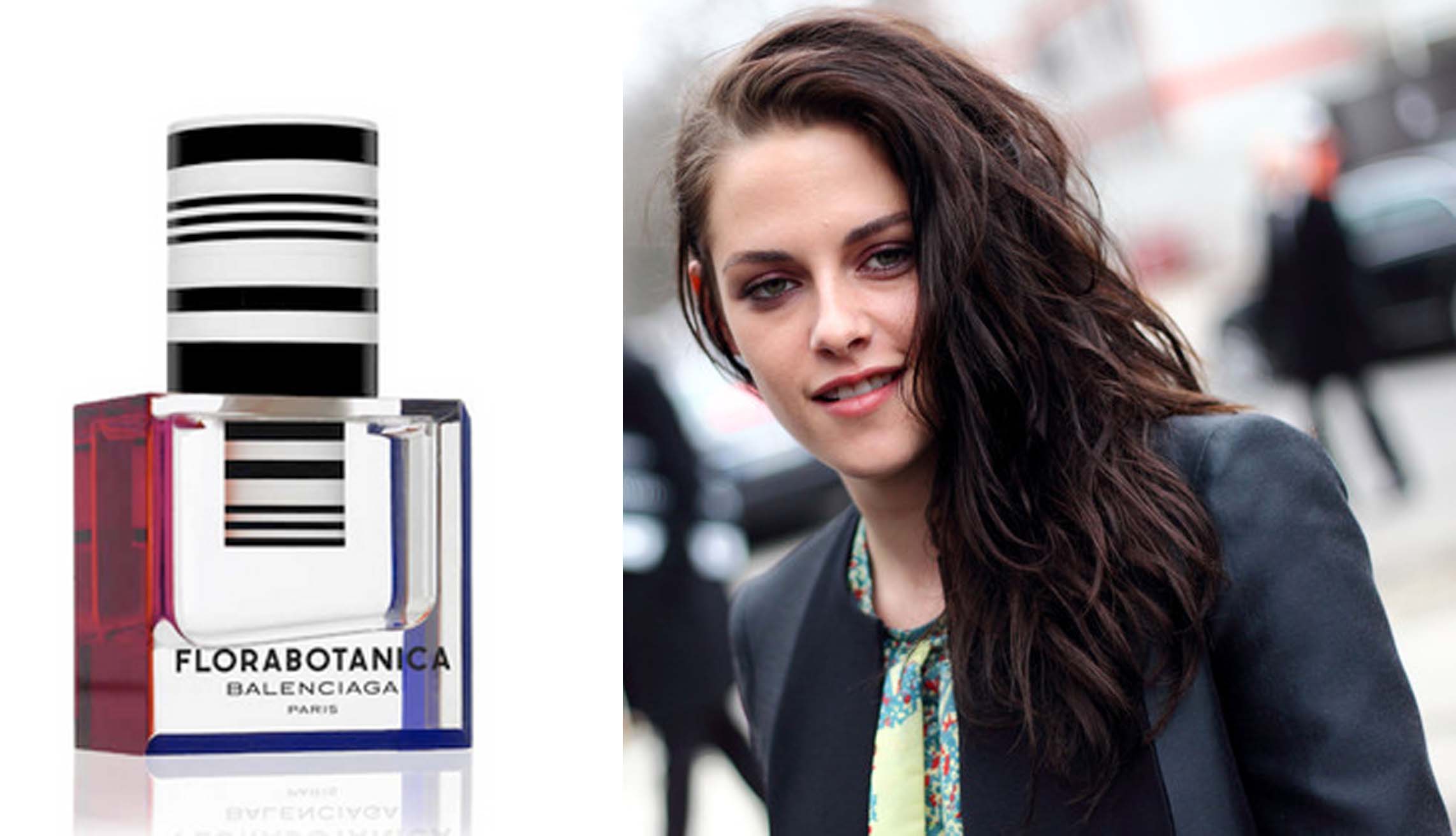 If you ever wanted to ask actress Kristen Stewart a question, now is your chance. As part of her debut as the face of Balenciaga's new fragrance Florabotanica, Stewart will be answering questions to internet users in a 30-minute live interview on October 18th. Coty Inc and Balenciaga's Creative Director Nicolas Ghesquière introduced the Twilight star as the face of the brand's second fragrance for women, after Balenciaga Paris.
The interview will be filmed in Los Angeles and broadcasted live on the Balenciaga Fragrance website (http://balenciagafragrance.com) and the Balenciaga Facebook page (http://www.facebook.com/Balenciaga). The thirty-minute interview will start at 3pm EST (12pm Pacific Time / 9pm in France). It will be moderated by French Fashion Editor Virginie Mouzat, who will ask Kristen questions covering her roles as brand muse and fragrance endorser.
Registration to submit a question will go live on October 8th at www.balenciagafragrance.com and will remain open until the interview closing time. Twenty questions will be chosen. Participation is entirely free of charge.
Join the Twitter conversation #KStewlive