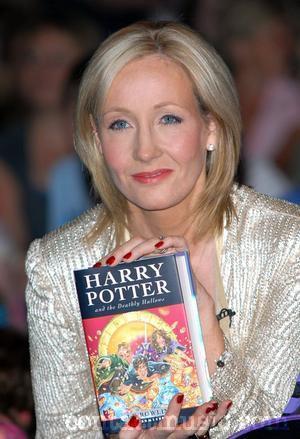 Author J.K. Rowling drew more than a million Harry Potter fans for a live global webcast during which she shared never before heard tidbits about the world of Harry Potter, including back story details,  as well as her next writing project and Pottermore. 
During the 51 minute webcast hosted by Scholastic Publishing, Rowling discussed her next writing project which, she said, will likely be a book for young readers, and she revealed that when she registered herself on Pottermore, she was sorted into Gryffindor House, but that she "personally would not be at all disappointed to be sorted into Hufflepuff" and she explains why.
To watch the discussion, video clips are available for download at:  http://mediaroom.scholastic.com/harrypotter
A full replay of the live webcast can be viewed at www.scholastic.com/hpreadingclub. 
Join the conversation on Twitter at #hpreads