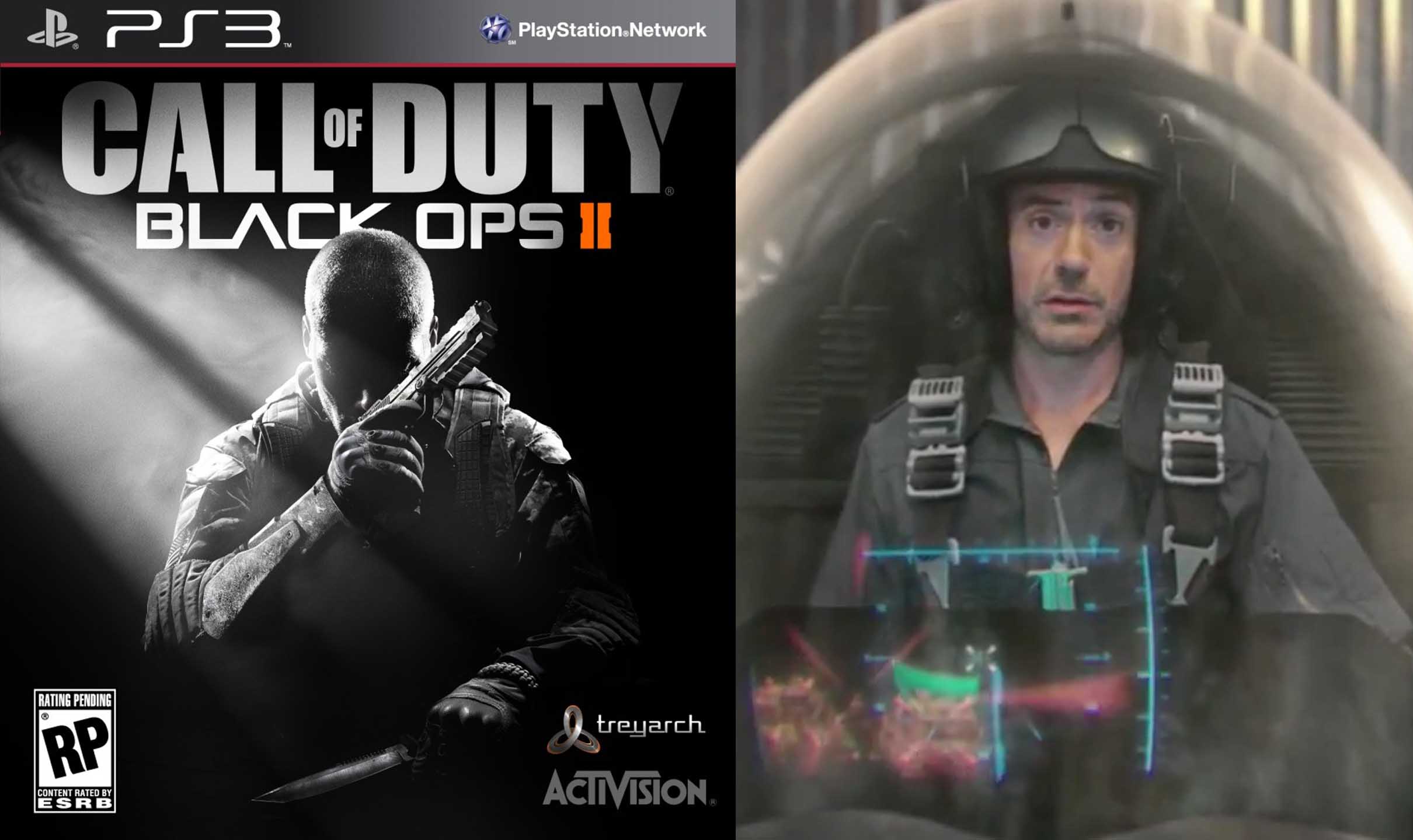 Video Game trailers are just as highly anticipated as film trailers these days. Activision is only a few weeks away from the November 13th release of Call of Duty®: Black Ops II. Today kicks things into high gear with the release of the new live-action trailer helmed by visionary director Guy Ritchie and featuring Robert Downey Jr. The explosive 60 second high-octane piece, titled "Surprise," will be unveiled on network television in the U.S. tonight on Monday Night Football and will rollout worldwide across high-profile telecasts including elite European football matches. 
To support the launch blitz, Activision teamed up with Bad Robot Interactive to release a Call of Duty takeover to Bad Robot's mega-hit Action Movie FX app, which is a free download available now on iPhone and iPad.  The app enables fans to film real world environments with their phones, only to bring mayhem to them using Call of Duty: Black Ops II near-future weaponry. 
COD launches worldwide on November 13, 2012, on the Xbox® 360 video game and entertainment system from Microsoft, PlayStation®3 computer entertainment system, and Windows PC. More information on can be found at http://www.callofduty.com/blackops2 or on www.facebook.com/codblackops.  Fans can also follow @Treyarch on Twitter.