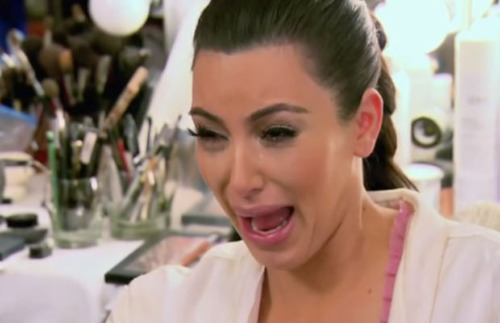 Kim Kardashian totally wants a star on the Hollywood Walk of Fame. Well, that's just not going to happen. The reality 'star' recently told V Magazine that she wanted to be the first reality TV star to have her name on the famous Boulevard. The Hollywood Chamber of Commerce gave Kim a reality check and rejected her request.
A chamber of commerce rep told Hollywood Reporter,  "Part of criteria in being honored is receiving awards such as Emmys, SAG Awards, Oscars, etc. in the category of television, live-stage performance or motion pictures. They have to have a career in the business of acting for five years or more."
Kim, the KEYWORD is "career." How can you be nominated for an award when you have no talent to be recognized for?