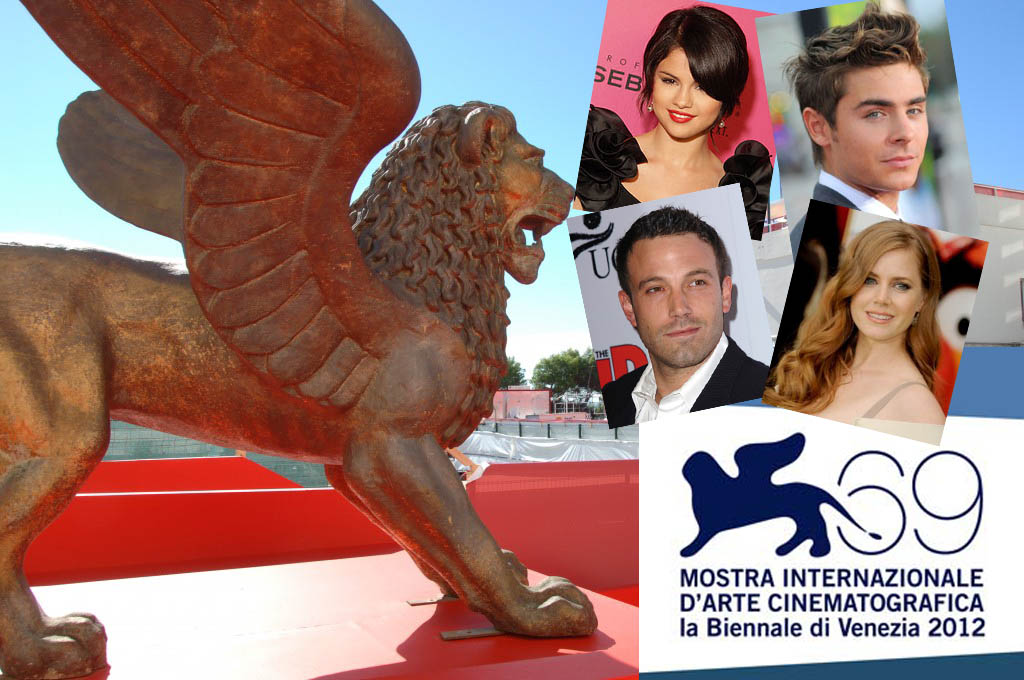 Venice, Italy will be swarming with film stars from August 29th through September 8th, 2012 for the 69th Venice International Film Festival. The event is organized by La Biennale di Venezia and will run at Venice Lido, directed by Alberto Barbera.
The film line-up has been announced and it includes many projects from our favorite actors and actresses, including:
Dennis Quaid, Zac Efron, Kim Dickens, Heather Graham In Ramin Bahrani's
"AT ANY PRICE"
Philip Seymour Hoffman, Joaquin Phoenix, Amy Adams in Paul Thomas Anderson's
"THE MASTER"
James Franco, Selena Gomez, Vanessa Hudgens, Ashley Benson, Heather Morris in Harmony Korine's
"
SPRING BREAKERS
"
Ben Affleck, Olga Kurylenko, Rachel McAdams, Javier Bardem in Terrence Malick's
"TO THE WONDER"
The aim of the Festival is to raise awareness and promote all the various aspects of international cinema in all its forms: as art, entertainment and as an industry, in a spirit of freedom and tolerance. The Festival includes retrospectives and homages to major figures as a contribution towards raising awareness of the history of cinema.