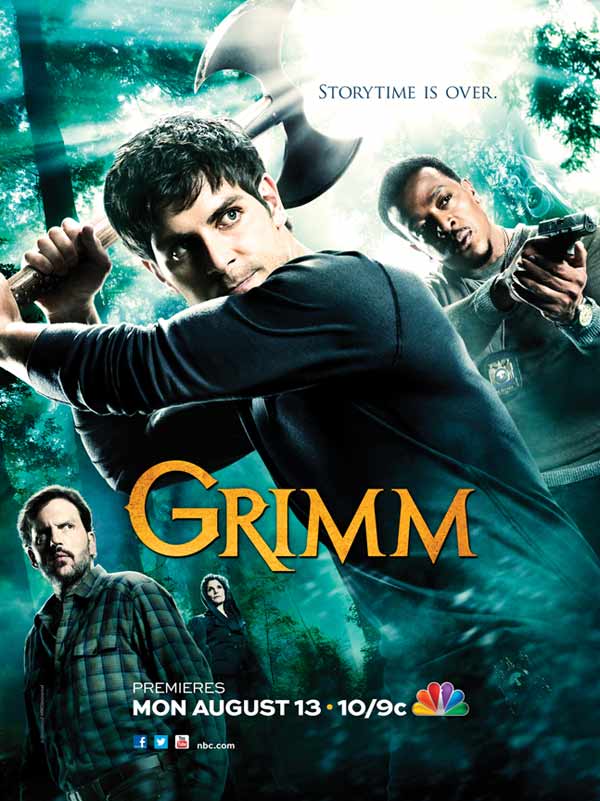 Starring alongside Detective Nick Burkhardt (David Giuntoli), in the hit series: GRIMM, Russell Hornsby is back for season 2 as Nick's partner in the role of homicide detective 'Hank Griffin.' Set in present-day Portland, Oregon, GRIMM puts a spin on the classic Grimm's Fairy Tales. The hit show premieres on Monday, August 13th at 10:00 pm, immediately following the network coverage of the 2012 London Olympics on NBC. Grimm's fans that were left hanging at the end of the season 1 finale will be happy to know that Hank is getting ready to embark on an interesting journey promising all kinds of surprises.
Born and raised in Oakland, California, Hornsby's career started in the theatre program at Boston University, including studying for a summer at the British Academy of Dramatic Arts program at Oxford University where he acquired a special interest for William Shakespeare.
Hornsby is a seasoned actor with an extensive theater background playing leading roles in productions such as TO KILL A MOCKINGBIRD and SIX DEGREES OF SEPARATION. More recently he joined Denzel Washington and Viola Davis in August Wilson's FENCES on Broadway. However, he is best known for his starring role as police officer 'Eddie Sutton' on the ABC Family drama series LINCOLN HEIGHTS and for his role as 'Luke' on HBO's IN TREATMENT. As we all know, being on a hit series can be good or bad depending how you play the game during the time the show runs. The more popular the show becomes, the less personal time belongs to you. LATF spoke to Russell Hornsby over the phone to talk about Grimm and the role it plays in his life at the moment.
Read the interview with RH in the September issue #26 of LATF The Magazine.
BY ME