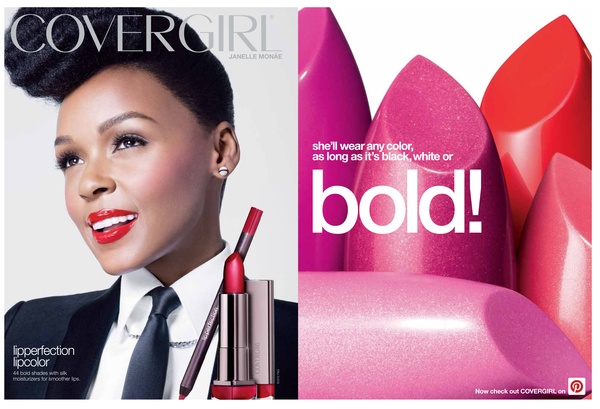 Janelle Monáe has been widely lauded by the music industry for her energetic performances, dynamic voice, genre-bending artistic sensibility, and visionary approach to songwriting. Monáe's debut concept album "The ArchAndroid" was released to widespread acclaim. This epic "emotion picture" (a term she coined) earned her multiple Grammy nominations. "The ArchAndroid" was named the #1 album of 2010 by various publications. In addition to these accolades, Monáe was a recipient of the 2011 ASCAP Vanguard Award and included in the first-ever Women Who Rock exhibit in the Rock & Roll Hall of Fame earlier this year. Most recently, she made a guest vocal appearance on the hit song, "We Are Young" with the band Fun. The song reached No. 1 on the Billboard® Hot 100 chart and gave Monáe her first appearance in the U.S. Top 10, as well as her first MTV VMA nomination. Furthermore, Monáe is also a rising social innovator with her own non-profit organization Super7, which is committed to providing essential "Super Powers" to young women and young girls everywhere, focusing on their health, well being, and personal dreams. 
Since its introduction in 1961, the COVERGIRL brand has been a beauty industry leader in providing women with the makeup tools to rock their everyday cover moments. The long list of famous COVERGIRLs has included Christie Brinkley, Cheryl Tiegs, Rachel Hunter, Tyra Banks, Niki Taylor and Molly Sims. The current roster of COVERGIRLS includes such icons as P!nk, Sofia Vergara, Queen Latifah, Drew Barrymore, Ellen DeGeneres, Taylor Swift and Canadian 2012 Olympian, Mary Spencer (Women's Boxing). Today, Janelle Monáe has been added to the impressive list of celebrities.
Visit www.covergirl.ca for more information on COVERGIRL's extensive lineup of products for women of every age.