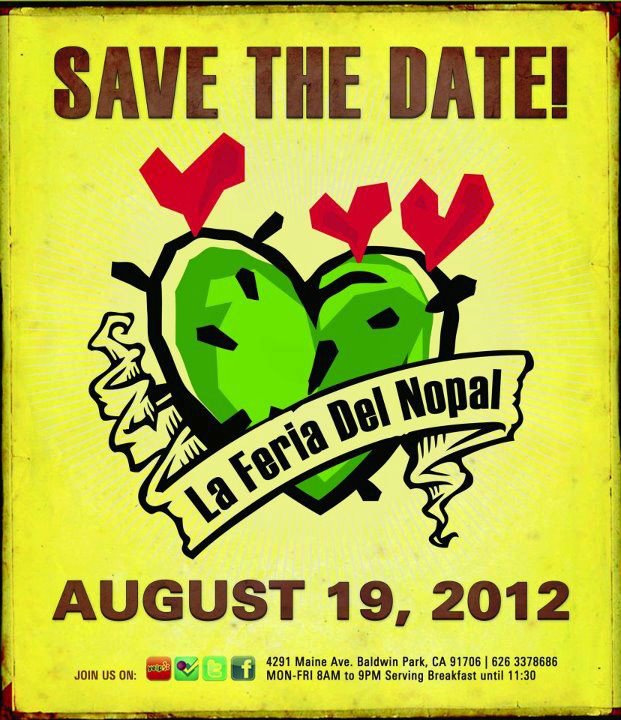 Sunday, August 19th, La Feria Del Nopal (The Cactus fair), headed by Chef Juan Mondragon, will return to Baldwin Park for its 3rd consecutive year.
Chef Mondragon discovered the properties of nopales during his sister Sandy's battle with cancer. After beating the disease, he decided to create The Sandy Foundation — a nonprofit health organization that creates awareness of cancer prevention, from which came La Feria Del Nopal.
This year, the fair is dedicated to the memory of the late actress Lupe Ontiveros, whose television and film career spanned over three decades. She was most noted for her role as Yolanda Saldívar in "Selena" and her role as Juanita Solis in "Desperate Housewives," which garnered an Emmy nomination.
Stars already confirmed are Esai Morales, Carmen Jara, Ivonne Coll (Fox's Glee, ABC's Switched at Birth), Palmira Perez, Kiki Melendez, Mayte Prida, Cesar "El Vampiro López," Ivan Jimenez the popular band 10-4, Diana Mera and the legendary Pepe Infante. The Mayor of Los Angeles, Antonio Villaraigosa, will also be present. 
It's free admission and will be open from 10 a.m. to 6 p.m., at 4291 Maine Avenue, Baldwin Park. See you there!
Be sure to also read our review of Juan's Restaurante in the food section of LATFUSA
Main Website: www.laferiadelnopal.net/
Facebook: http://www.facebook.com/pages/La-Feria-del-Nopal-Cactus-Community-Health-Fair/103131676450003