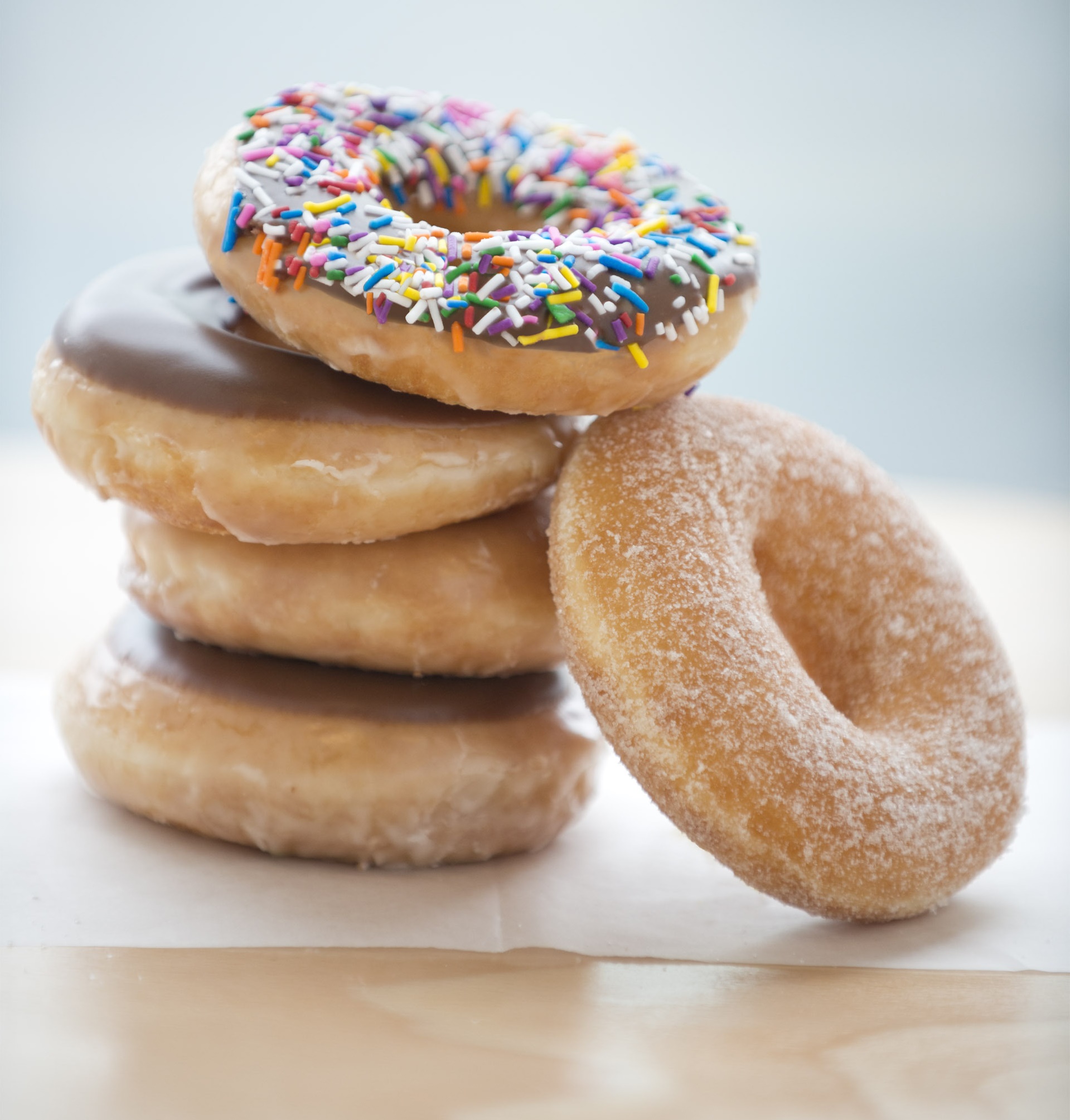 TGID.. Thank Goodness It's Donut… DAY! Check out where you can get a free Donut today (June 2nd):
KRISPY KREME…
Krispy Kreme Doughnuts is celebrating National Doughnut Day the best way – your way. On Friday, June 2, customers can select one free doughnut from the entire menu – any doughnut, all day long, at participating shops in the United States and Canada.
ustomers can select from dozens of Krispy Kreme varieties like the classic, mouthwatering Original Glazed® doughnut or specialty flavors like the Chocolate Iced Kreme™ Filled Doughnut or Strawberry Iced Doughnut, depending on shop availability.
#NationalDoughnutDay – or – as we call it – #NationalDonutDay
DUNKIN' DONUTS…
As donut lovers ring in National Donut Day this year on Friday, June 2, Dunkin' Donuts is once again sweetening the celebration, heralding the holiday by offering guests a free classic donut of their choice (while supplies last) with the purchase of any beverage. The offer is good all day on June 2 in store and through On-the-Go Mobile Ordering at participating Dunkin' Donuts restaurants nationwide.
Dunkin' Donuts is also celebrating National Donut Day with two new donut varieties featuring fun and colorful new sprinkle toppings. The Vanilla Cake Batter Donut features vanilla-flavored cake batter filling, frosted with chocolate icing and topped with confetti sprinkles, while the Dunkin' Donuts Sprinkles Donut is frosted with white icing and topped with pink and orange sprinkles shaped like the brand's iconic "DD" logo.