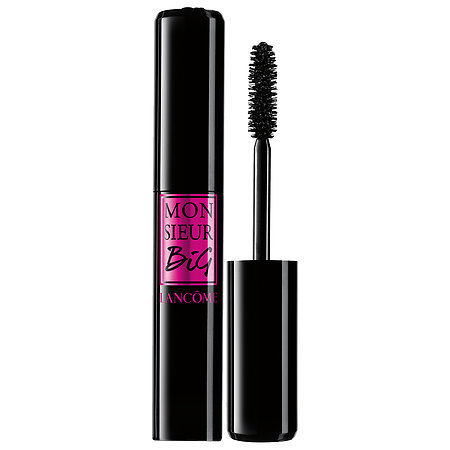 The beauty of being a member of the press is having exclusive first-time access to launches of products. Unfortunately, from time to time, I'm reminded by publicists, such as Christa Capati of Purple PR that this is not the case.
Living in a world where Youtubers and digital influencers rank above press and the "written word," I was asked to wait outside while 'social media stars' celebrated Lancôme's VIP launch event for their 'Monsieur Big' mascara.
If there is one thing the press is good at, it's showing up on time. My invitation and confirmation from Purple PR asked that I show at 10PM, promising "an evening of surprises and celebration."
Arriving just before the event start time, I realized that the party had already started without me. "Did I read the invitation wrong. Was I late?" I asked myself.
According to Christa Capati, there was an exclusive VIP meet-and-greet still taking place with Lancôme's ambassador Taylor Hill. Turns out, it began at 8:30PM. This would have been the perfect opportunity for press to ask Taylor a question or two. However, the PR obviously thought I'd be more interested in a single drink ticket than capturing the point of this entire mascara launch.
It wasn't until 10:30PM, thirty minutes after they asked me to arrive, that I was given the privilege of entering the highly raved about nightclub, Nightingale Plaza.
Inside, the room was decorated with large mascara bottle replicas and video displays of the new product. Guests could take home a single mascara, which you had to dispense from a Lancôme vending machine. The new product, 'Monsieur Big Mascara,' goes for $25.00 and delivers 12x more volume. With a brush bigger than most mascaras, it provides an extra-thick coat that can last up to 24 hours. In addition to the mascara machine, Lancôme provided a fun video booth with three beauty stations, which allowed attendees to create their own official-like Lancôme beauty commercial.
An hour had passed and no Taylor Hill in sight, so I thought I'd try out the booth. Of course, it was during that time that Lancôme decided to have Hill pop in and out for a quick appearance. She spoke briefly about her excitement with the product and being a part of the Lancôme family, before leaving without staying for interviews.
After the not-so-grand finale, I decided to leave. If anything, I was looking forward to the gift bag. As I watched people leaving with their bags, I inquired about mine. But, "surprise, surprise," I was told that only VIP members were given a bag.
And to add the sweet cherry to the top of this lovely evening, my parking was not validated or covered.
With all of the hype and anticipation surrounding this launch event for such a large beauty company, you would think that their PR representation would know how to properly represent.
I think I'll sit the next one out, but thank you for the invite.