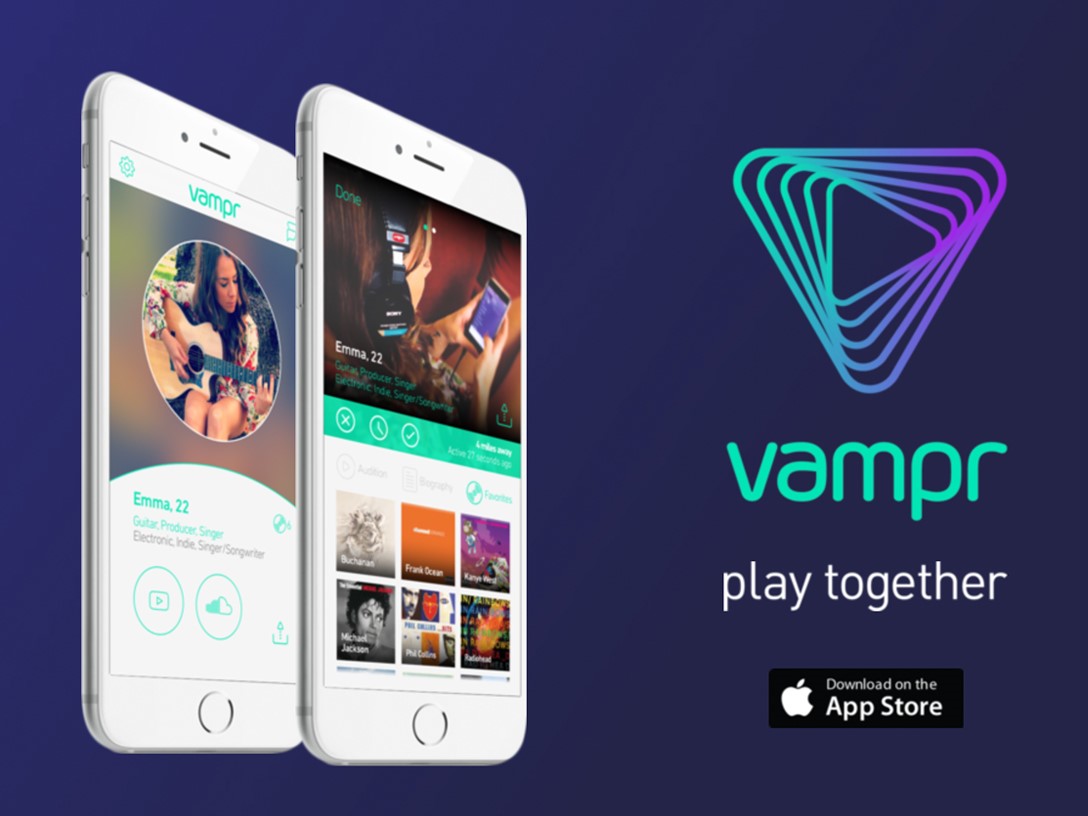 What if connecting with musicians and music industry executives was only one swipe away? With Los Angeles based startup app 'Vampr,' it is.
The name of the app stems from the verb 'vamp', which is a term that means to repeat a phrase of music. Upon opening, the app is set up similar to dating apps such as Tinder and Bumble. A typical profile includes a profile picture, the user's age and preferred genres. There is then an option to post an 'audition' and biography. All of these aspects of the app are in place to determine whether or not your potential match would be a good fit. You create a match with others when both parties swipe right, then you can chat, exchange ideas, and even set up a jam session with your match. The user has complete creative control to establish how they showcase their work within the app. Vampr allows musicians to conveniently promote themselves. Whether you are a rapper or a guitar player, if you are actively looking for work, or someone to work with in the music industry, this app could be the catalyst to your career.
This innovative tool is not just for musicians, it also allows photographers, managers, executives and fans to collaborate and network with ease. One can post their media whether it is music, photos or videos, in hopes of getting discovered. There are also several music industry executives from various labels who hold profiles on the app to scout new talent.
Co-Founder Josh Simons states, "I want to lower the barrier to entry into the music industry for folks who previously mightn't have thought a career in this field was possible. If that leads to a sustainable career for even one person using our app, then I will have done my job. There is no signup fee nor any strings attached – this is a free app that was designed by a musician with the sole intent of helping and connecting people within the community."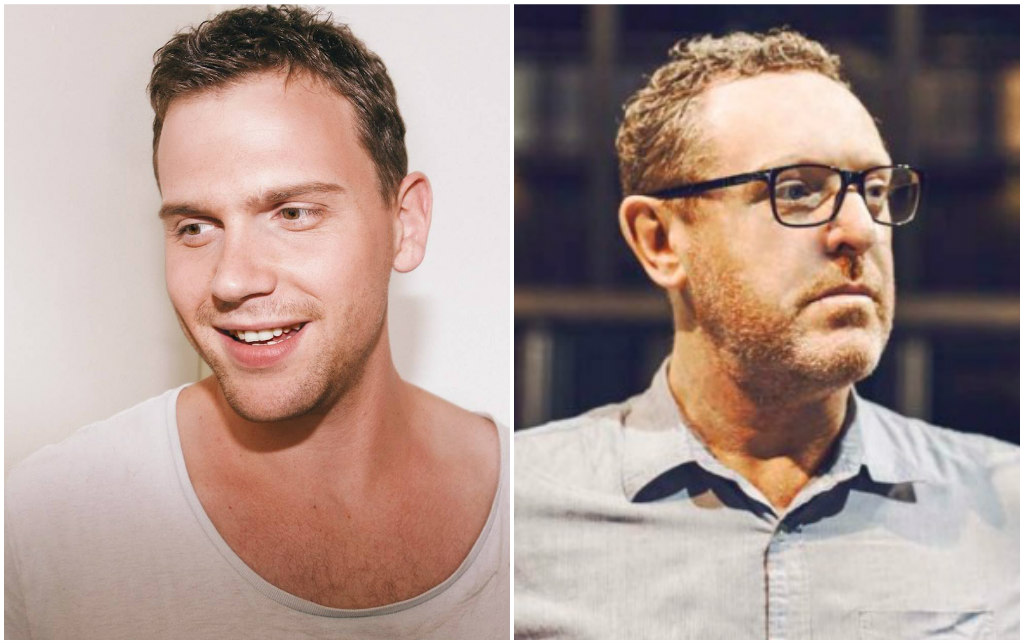 (Josh Simons — Baz Palmer)
Founder Josh Simons recently relocated to Los Angeles from Australia to turn his vision for this app into reality. The app launched in the Apple App Store in late May 2016, and has already amassed over 2,000 users. The reasoning for Simons' relocation to L.A. was strategic; he is looking to introduce the app in the biggest music market in North America.
Born in England, 26 year old Simons is a musician himself. His group, Buchanan, is a successful indie band in Australia. Simons plays multiple instruments and is an accomplished singer, opening for Keith Urban's Australian Arena Tour this December. With music being his life, he decided to come up with a way that he could improve the industry he loves.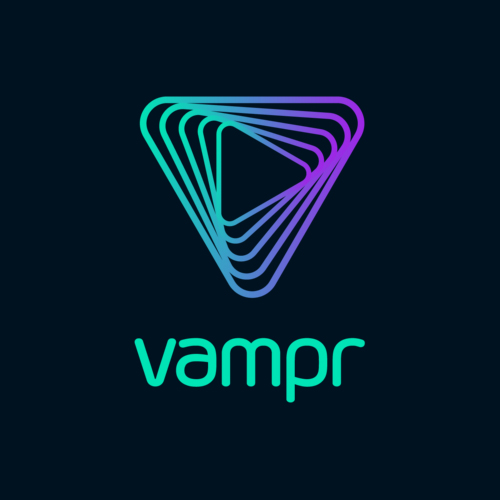 His partner Baz Palmer, who remains in Australia, is a platinum selling artist best known as a member of the band Hunters & Collectors. Being musicians themselves, Baz and Josh understand the pitfalls that many encounter when dealing with the music industry.
Created by musicians, for musicians, Vampr is setting out to compete with app heavyweights. Its unique concept provides a clear lane for success. As a result of pirating and shifting consumer habits, the music industry is becoming harder and harder to break into. With most of the industry's generated revenue coming from live performances by already established artists, it is becoming increasingly hard for independent artists to get their big break. Now, you might meet someone who can co-produce your next hit!
If you are a musician trying to make it big, or just looking to discover new music, downloading this app is just one click away.
Pick up the app today at vampr.me and 'Play Together.'