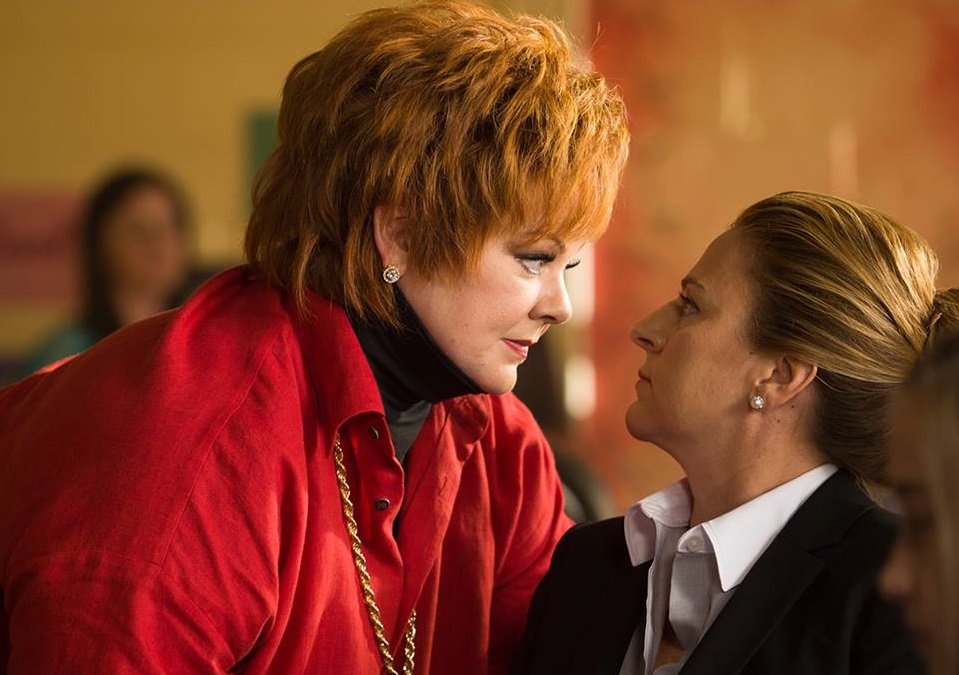 One could argue that a great deal of Melissa McCarthy's laughs, no matter what character she plays, are earned due to her physical comedy. That is not to take away from her impeccable comedic timing and talent for delivering zingers, but McCarthy falling down a flight of stairs or running into a glass door can leave an entire theater in stitches. Her latest comedy, 'The Boss' heavily relies on the very slapstick humor that has made her so famous and, for the most part, it makes for a satisfying 99-minute movie-going experience.
In 2014, McCarthy's husband, Ben Falcone, wrote and directed, 'Tammy,' a comedy that was clearly created as a showcase for his wife's many comedic skills. Luckily, his second attempt is far superior than his first. Whether or not Falcone was inspired by the 1989 Shelly Long movie, "Troop Beverly Hills," there are obvious similarities in the main plotline. Add a significant amount of violence and vulgarity and you have "The Boss."
Michelle Darnell (McCarthy) was a foster child, bouncing from one home to another, never finding a true family. Embracing her independence and thirst for success and dollar signs, Michelle created an empire for herself, becoming an international business woman and motivational speaker. After being exposed for insider trading by her ex-lover and current enemy, Renault (Peter Dinklage), Michelle is sent to jail. Upon her release, Michelle finds herself with nowhere to go and no one to turn to except her former assistant, Claire (Kristen Bell). Refusing to become accustomed to sleeping on a couch, Michelle is eager to get back in the game of business deals. Chaperoning Claire's daughter Rachel (Ella Anderson) to her Dandelion's meeting (an alternative name for Girl Scouts), Michelle puts her thinking cap on when she learns how much money she could earn selling cookies. After tasting Claire's family brownie recipe, Michelle proposes they start their own Girl Scouts-like troop, Darnell's Darlings. But going into business with a convicted felon might not prove to be the best idea for Claire and her daughter.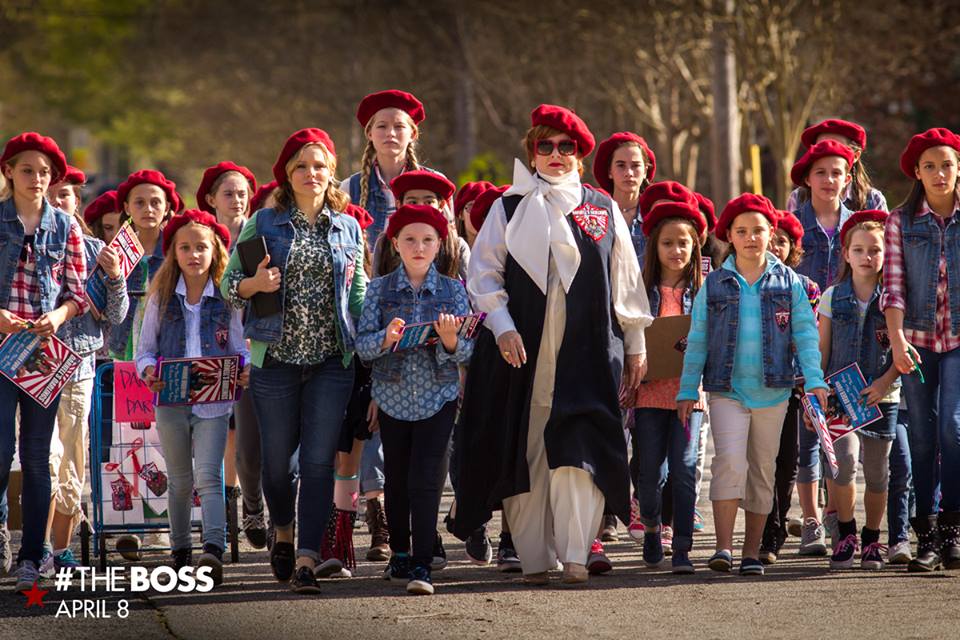 Audiences have often seen McCarthy portraying characters with lower than average IQs, including "Identity Thief, "Bridesmaids" and "Tammy." McCarthy steps into a less dimwitted role, instead, playing the quick-witted Michelle Darnell, whose profane language and lewd insults are one of her best personality traits. On the supporting end, Dinklage is less funny than he is cheesy as the cliché villain. Bell and Anderson's performances lend themselves more to the 'feel good' and heartfelt moments of the film. As usual, McCarthy is her comedic-powerhouse self. The more stand-out scenes are when McCarthy shares the screen with Annie Mumolo, who plays a button-up Dandelion's 'soccer mom.'
Being nominated for a Golden Globe for her work on her last major comedy, "Spy," McCarthy had a lot to live up to with "The Boss." I won't say that you'll be falling over, dying of laughter, but it should give you enough good giggles not to regret spending the money on a movie ticket and some popcorn.
By Pamela Price
Rated R for sexual content, language and brief drug use