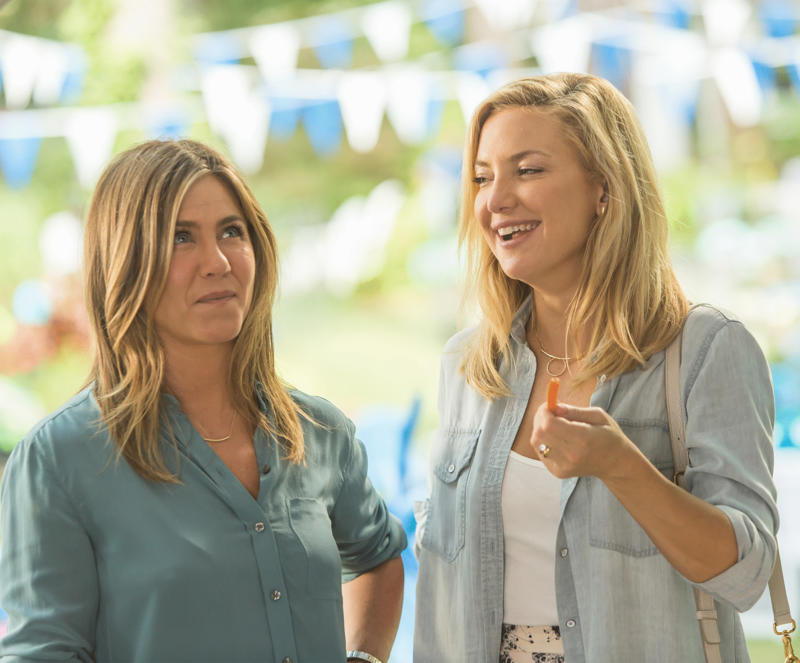 With any Garry Marshall movie, what you see is what you get. From "Valentine's Day" to "New Year's Eve," they're formulaic romantic comedies that follow numerous storylines. In the end, well… it's always a happy ending. Yes, the dialogue is cliché, but the casts are star-studded and they're undeniably feel-good movies.
Marshall's latest venture, "Mother's Day," is yet another light-hearted film, this time, perfect for the family. This spring holiday flick delivers plenty of laughs, thanks to the quirky Jennifer Aniston.
While Marshall usually sticks with romantic themes, this story is less for the couples and more for the expectant moms, single moms, stepmoms and long-lost moms! As the sun rises on the eve of "Mother's Day," the audience is immediately thrust into the hectic life of divorcee, Sandy (Jennifer Aniston). A mother of two, she struggles with the idea of sharing her sons with ex-husband (Timothy Olyphant) and his new twenty-something wife, Tina (Shay Mitchell). Meanwhile, Sandy's friend Jesse (Kate Hudson) and her sister, Gabi (Sarah Chalke) haven't spoken to their mother (Margo Martindale) in years. With Jesse married to a man of Indian descent (Aasif Mandvi) and Gabi married to a woman, they're not exactly life choices their racist and conservative mother would approve of. On the fatherhood side of things, Bradley (Jason Sudeikis) is raising two kids on his own, ever since his wife (Jennifer Garner) passed away. Now he's slightly bitter, quite lonely and could really use a date. Representing young mothers is Kristin (Britt Robertson) who's so scared of commitment, she refuses to marry the father (Jack Whitehall) of her child. Kristin can thank her long-lost mother, Miranda (Julia Roberts) for her commitment issues. After putting Kristin up for adoption, Miranda devoted her life to her career as an on-air HSN-like TV personality. But a surprise visit reunites the mother and daughter after years of separation.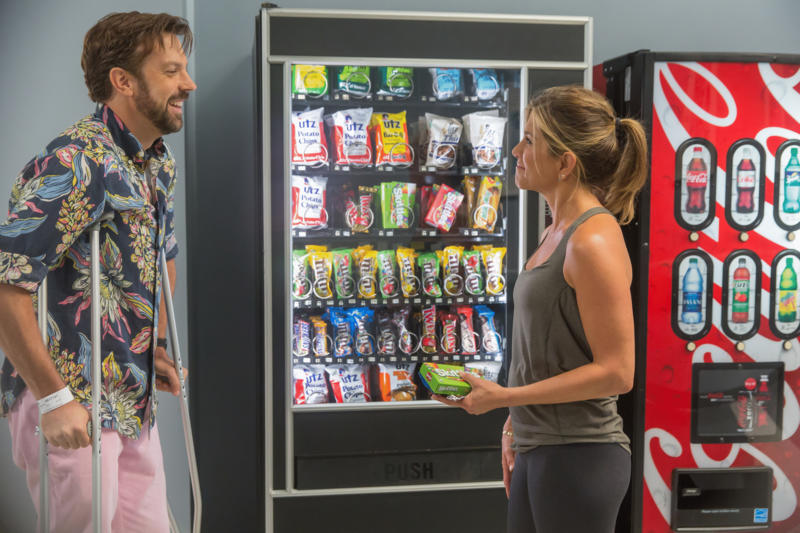 Throughout the course of about two hours, the story weaves back and forth from one narrative to another. Some characters, such as Sandy and Bradley eventually cross paths. When it comes to the more climactic moments of the film, many will find them unbearably cheesy, but Jennifer Aniston is here to save the day with her endearing performance as the most awkward mom in the world.
Although fans of Jason Sudeikis ("Horrible Bosses") might expect him to be the primary source of comedy, his character is more depressing than anything. The screenplay by Anya Kochoff Romano ("Monster-In-Law"), Matthew Walker ("New Year's Eve") and Tom Hines ("Raising Helen") gives Aniston the ability to exercise and showcase her skills for slapstick comedy. She's loveable and hilarious all at once.
The remaining cast members have their moments. Jack Whitehall, who portrays Kristin's aspiring comic husband is quite charming. Despite the handful of inappropriate racially driven jokes, Margo Martindale as the staunch Republican mother does have some laugh-out-loud scenes. But, for the most part, Aniston shines as the star amongst the stars.
Marshall certainly has a knack for directing upbeat family comedies. For a movie-going gift, "Mother's Day" should do just the trick for Mom this May.
Running Time: 118 minutes
Rated PG-13 for language and some suggestive material