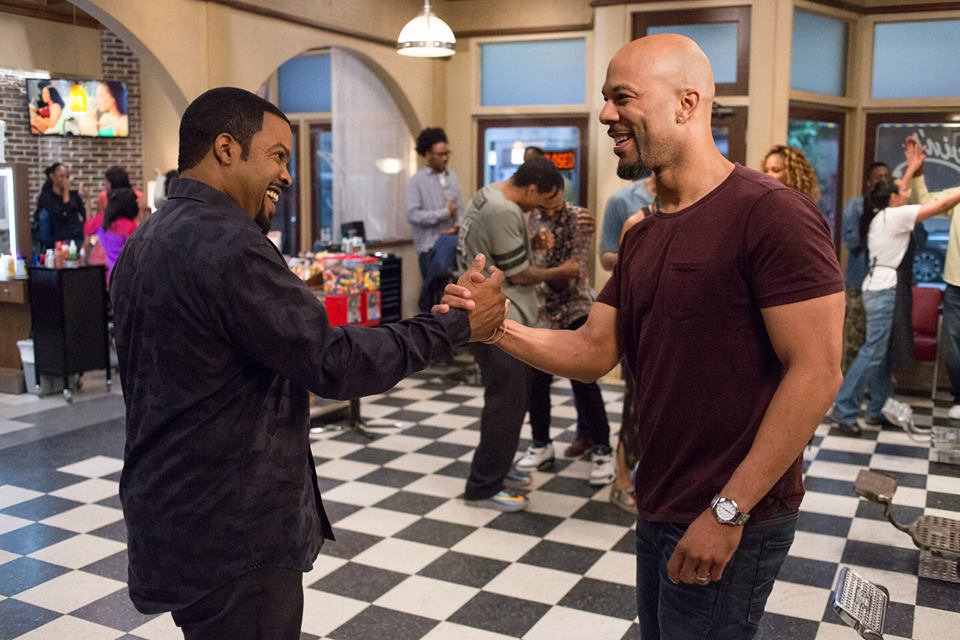 It's been fourteen years since film audiences first met Calvin (Ice Cube), his South Side "Barbershop" and all of the vibrant characters that brought it to life. After one sequel, a spin-off and a decade long hiatus, Calvin reunites with the usual suspects and a slew of new effervescent personalities in the hilarious and poignant "Barbershop: The Next Cut." Known for his sentimental feel-good comedies, Malcolm D. Lee ("The Best Man Holiday") took the directing reigns, leading a marvelously talented ensemble cast and a story filled with heart and timely subject matter.
There's always worry for movie-goers if they're thinking about seeing a film from a franchise they may not be familiar with. In this case, it doesn't matter if you have followed the "Barbershop" crew or you're a first-timer, as soon as Calvin opens up shop and the first round of jokes are made, you're caught up.
Calvin inherited the business from his father, and every time we see him, it seems like he's trying to get rid of the place. Although, in "The Next Cut" he seems fairly at home. The shop has expanded to include a women's hair salon, multiplying the amount of bickering and insults flying across the room. Calvin went into business with Angie (Regina Hall), who employs the voluptuous and man-hungry Draya (Nicki Minaj) and the more timid Bree (Margot Bingham). On the gentleman's side (if you can call them gentlemen), old man Eddie (Cedric the Entertainer) is back with his side-splitting zingers, along with Rashad (Common), his wife Terri (Eve) and newcomers Raja (Utkarsh Ambudkar) and Jerrod (Lamorne Morris). But as many laughs as they have throughout their days of cutting hair, there are as many bullets flying in the streets outside. South Side, Chicago has become a neighborhood to fear, with gangs in a constant war and teenagers being recruited on a daily basis. Haircutter turned suit-and-tie government official, Jimmy (Sean Patrick Thomas) pays a visit to Calvin, breaking the news of an enclosure which would tear down the shop. Calvin and his team of hairdressers petition for a community 'cease fire,' in hopes of saving the Barbershop and minimizing the violence on the streets of Chicago.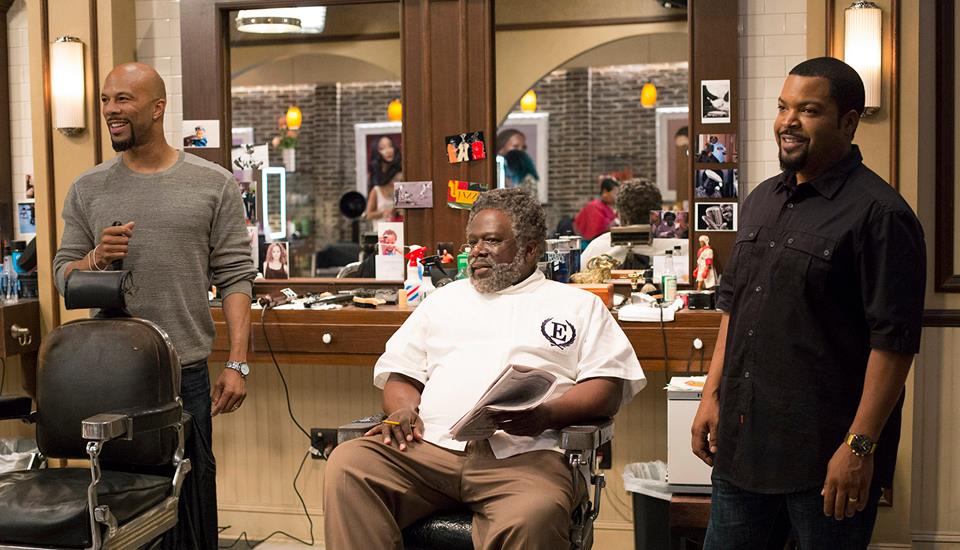 Between Malcolm D. Lee's directing and a script by Kenya Barris ("Black-ish") and Tracy Oliver ("Survivor's Remorse"), the film effortlessly weaves between downright hysterical moments and rather emotional, solemn scenes. Barris and Oliver did not hold back in the story's straightforward social commentary, with direct references to the deaths of Freddie Gray, Eric Garner and even the Charleston church shootings.
Both, Ice Cube and Common give notable dramatic performances, portraying fathers who fear their sons will soon join a gang or end up dead.
On a lighter note, Lee couldn't have asked for a better cast with such palpable comedic chemistry. Even Nicki Minaj shows off her acting skills. While Cedric the Entertainer is always a showstopper in the jokes department, Deon Cole, ("Angie Tribeca") as the customer who simply never leaves, has his fair share of priceless knee-slapping lines. And while J.B. Smoove is highly entertaining, fresh cast member, Lamorne Morris ("New Girl") steals many scenes in the film. Playing the nerdy metrosexual hairdresser, Morris has all the right deliveries in all the right places, making him a comedic force to be reckoned with.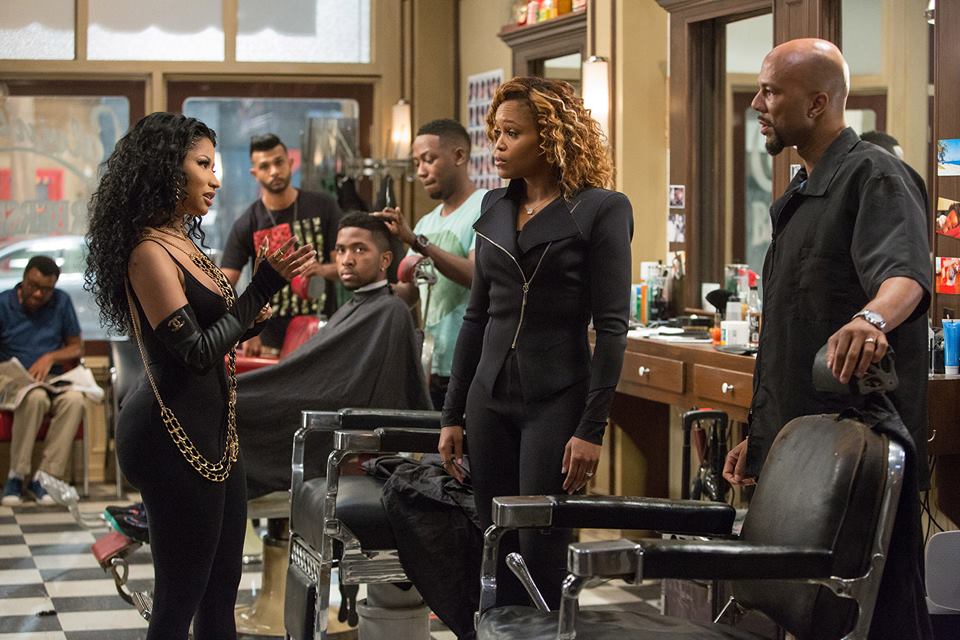 With the amount of increasing violence in Chicago today, "Barbershop: The Next Cut" certainly hits home for the 'windy city.' But instead of holding a dark cloud over Chicago's current state of high crime, the film properly sheds light on the issues and equally pays tribute to the South Side many Chicagoans love so dearly.
A surprisingly touching comedy, I don't doubt you will be pleasantly entertained for the 112-minute running time.
Rated PG-13 for sexual material and language