According to NIAMS, you may experience your first signs of back pain as early as 30 years-old. Some causes of back pain, such as ankylosing spondylitis, a form of arthritis that affects the spine, can have a genetic component, but many who have to lift heavy items for work or even sit at their desk all day may have minor aches and pains as well. From your hands to your neck and back, we've discovered a few products that may help relieve some of your pain at the office or on-the-go.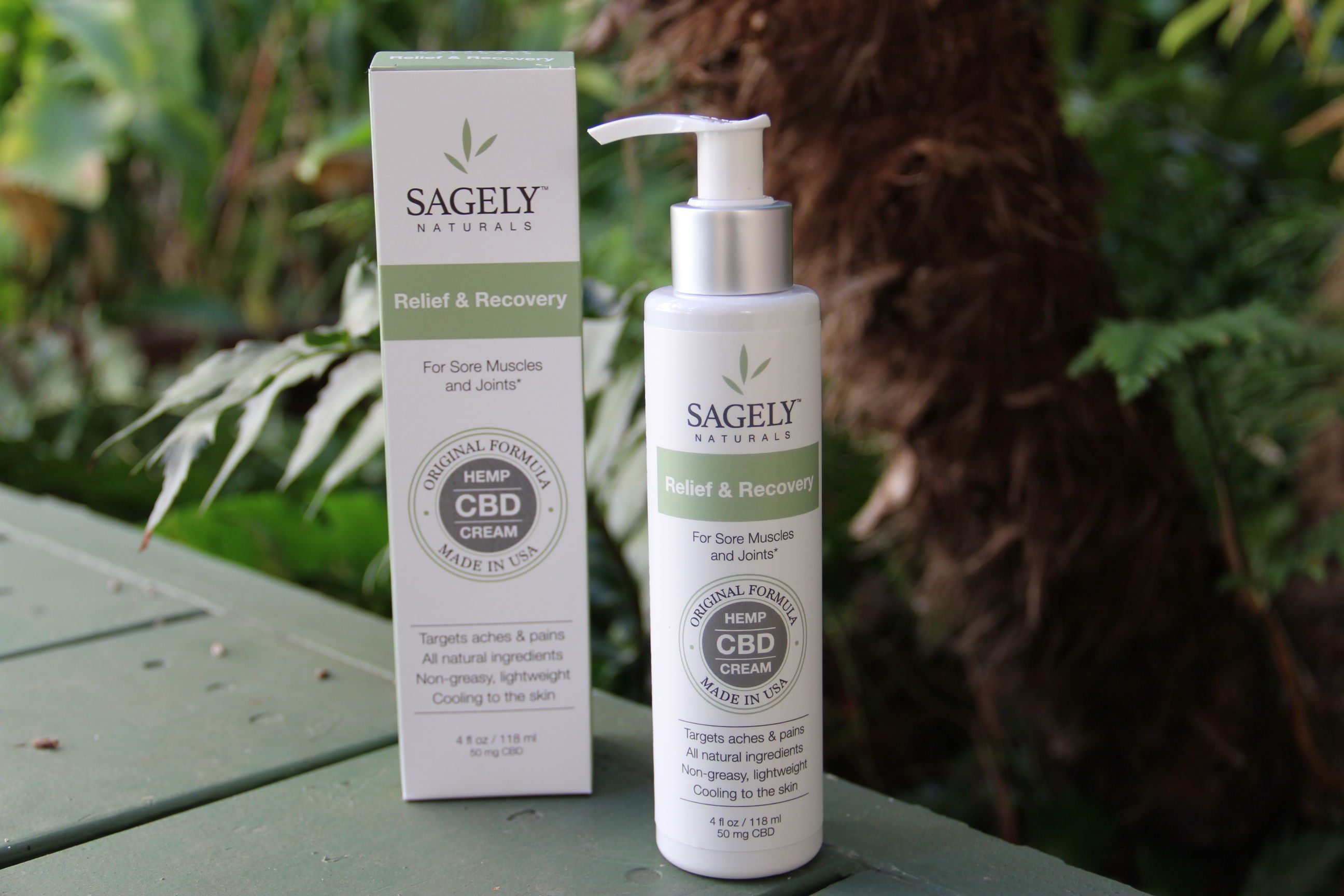 SAGELY NATURALS
There's nothing better than a product that is created out of passion from personal experience. Based right here in Santa Monica, California, Sagely was started by Kaley and Kerrigan in 2015 when their moms began complaining about how daily aches and pains were standing in the way of being active.
Experimenting with the medical benefits of hemp, they worked with PhD chemists, state of the art facilities and premium hemp to create a CBD (Cannabidiol) based cream. It's called: Relief & Recovery Cream. What's in it?
Peppermint & Menthol : Cooling, anti-inflammatory
Safflower Seed Oil : Deeply hydrating and packed with essential vitamins
Argan Oil : Rich in Vitamin E and essential fatty acids to hydrate the skin
CBD : Relieves minor aches and pains, anti-inflammatory
"We talked to a lot of women (like our own moms) who are active baby boomers that are unfortunately accumulating aches and pains as they get older and that was one of the primary reasons why we created the product," Kerrigan told us.
Check out their website for pricing/shipping. Hey, it can't hurt (Literally… pun intended!) http://www.sagelynaturals.com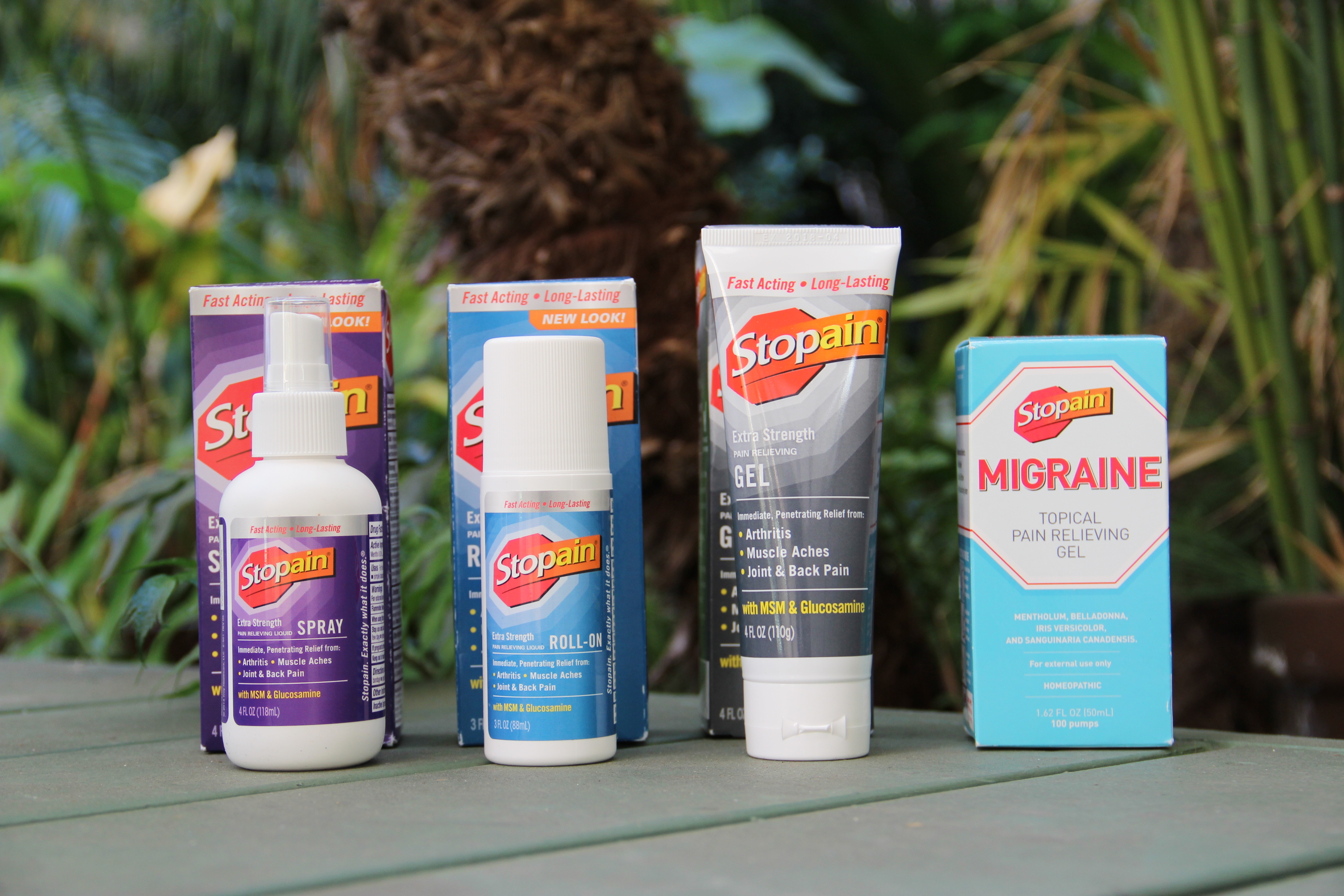 STOPAIN
Troy Healthcare, LLC is known for their innovative topical analgesics. Whether you're an athlete or an active weekend gardener, their Stopain Pain Relieving Gel is known to soothe pain and muscle strain. It contains 38 percent more of the active ingredient menthol than any other product in the cooling gel category. Menthol is recognized by the Food and Drug Administration as an analgesic that provides temporary relief from minor pains and stiffness of arthritis, muscle aches, strains and back pain. They also have Stopain Spray and Stopain Roll-On, which is great for traveling.
As we all know, pain doesn't stop at the back and neck. Migraine sufferers, especially Millennial women and mothers, have told the Stopain makers that they seek effective relief for their often debilitating migraine pain, but prefer to avoid the side effects that can occur with aspirin, acetaminophen and caffeine. Troy Healthcare developed Stopain® Migraine, a topical pain relieving gel that helps relieve and bypass those drowsy side-effects!
You can find their line at over 25,000 independent pharmacies and national chain drug stores, including Walgreens, Wal-Mart, CVS, Meijer and Rite-Aid Pharmacies, at various retailers' online sites and on the Stopain Web site.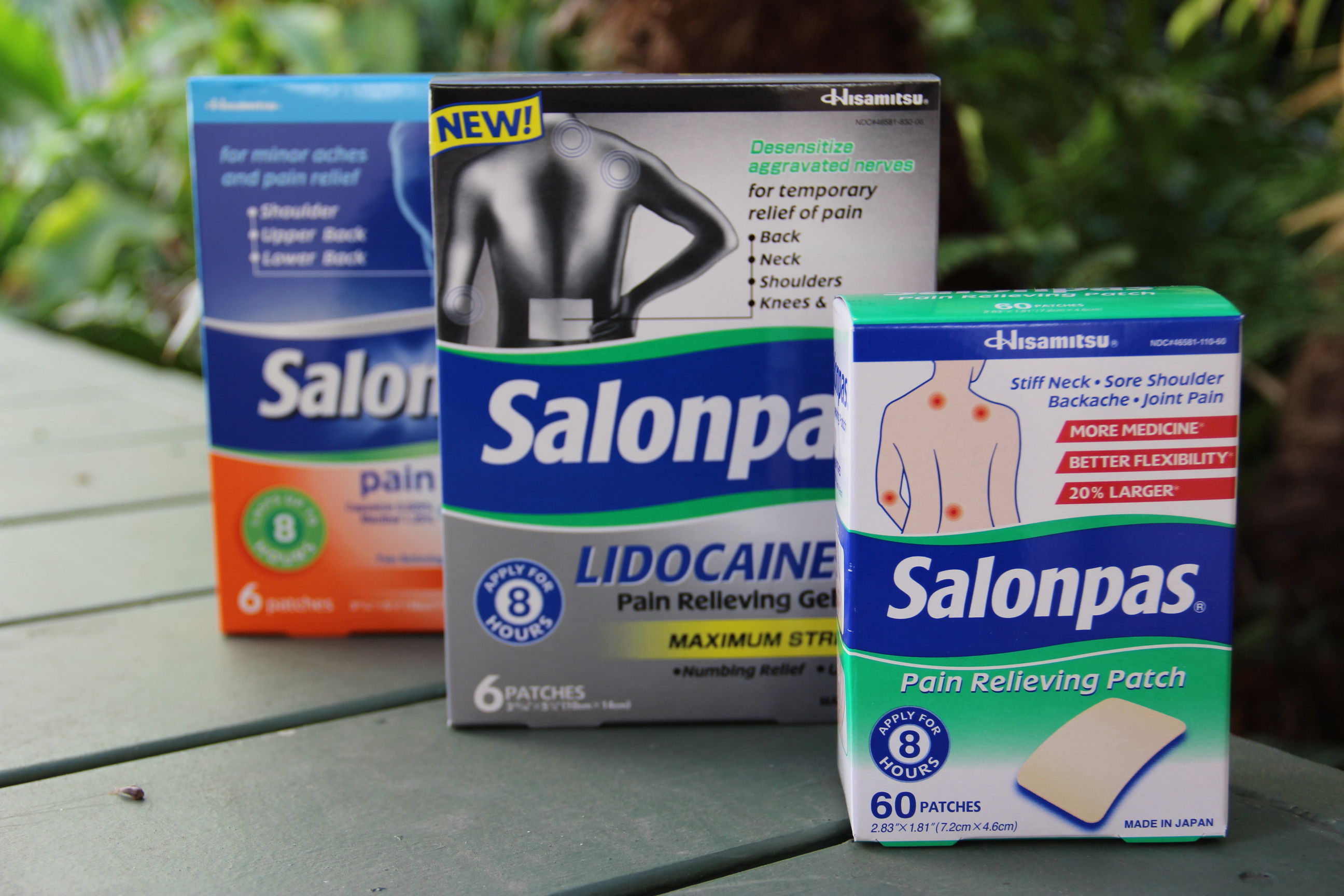 SALONPAS
Whether it's leg pain or back pain, Salonpas patches have been a go-to around our office for a long time! Now they also have the new Salonpas® Lidocaine Pain Relieving Gel-Patch which desensitizes aggravated nerves and is the maximum strength available without a prescription.
This unscented lidocaine patch provides temporary relief of your toughest aches and pains associated with back, neck, shoulder, knee and elbows at a fraction of the cost of prescription patches.