Compression-wear is elevating the careers of professional athletes and aiding weekend warriors. This month, HYPERICE founder Anthony Katz was celebrated at the 5th Daytime Beauty Awards, which honors science behind beauty, health and wellness.
The ceremony premiered The Inventor's Award in 2022 when they honored Ben Barkworth for FastFoils. This year, Anthony Katz stepped into the spotlight for his inventions. The imagination of Anthony has generated, not just one, but multiple ground-breaking inventions that have changed the sports and wellness industries as we know-it.
Superbowl Champion, Ryan Clady and actor/Former DBA Fitness honoree Sam Asghari presented the award to Anthony on stage.
The founder thanked his wife and the key people on the HYPERICE team. "I'm standing here as a representation of my product team."
"Moving is what keeps us young and brings us happiness," Anthony added in his inspiring speech. "We can use technology to help us move better."
"We want to be that voice in your head that says "You got this,"" he said.
In the end, Anthony credited Kobe Bryant, "Without him, there would be no Hyperice. Mamba Forever." 
In 2009, he dreamed up a wearable ice compression device that caught the eye of NBA legend Kobe Bryant. Working with Kobe to test the beta-product, Anthony later named the brand after the iconic basketball player's Hyperdunk Nike shoe.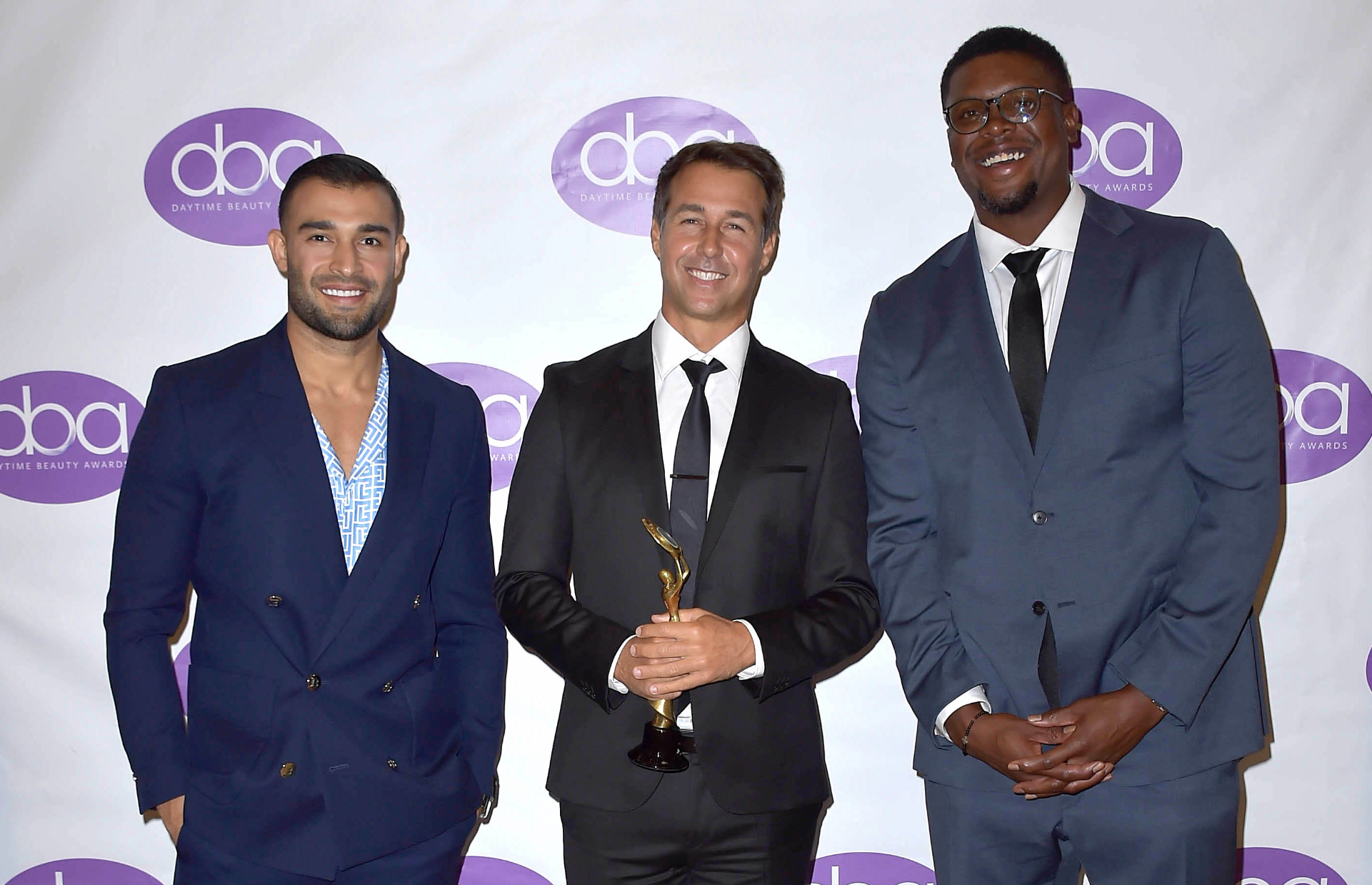 HYPERICE was born one year-later with HYPERICE KNEE, a neoprene wrap that uses compression to hold an antimicrobial ice cell on targeted areas of the body.
Revolutionizing portable recovery devices, Anthony added the Hypervolt and Vyper inventions to reduce injury and aid in extending the careers of pro athletes with percussion therapy.
Today, the brand has expanded with over eight inventions for healing, including the Normatec, Venom, Hyperice X, Vyper and Hypersphere. Always with the goal to optimize movement, no matter your age or skill level, Anthony's vision also includes the development of apps and integration with fitness wearables.
Used by some of the world's top athletes, from Naomi Osaka to Patrick Mahomes, Lindsay Vonn and Rory McIlroy, HYPERICE has also become a household name for the weekend warrior.