From "The Little Mermaid" live-action reboot to "MerPeople" on Netflix, mermaids are in!
Glimmer Wish is the Mermaid Shampoo for little girls and big girls too!
Have you heard the Mermaid's secret to beautiful and shiny hair? If you are an adult, perhaps not, but if you are a little girl, for sure yes.
Let me introduce you to Mermaid Shampoo from Glimmer Wish.  It will keep your hair clean in a fun way and oh so magical when you start your shower or bath with every mermaid's favorite shampoo! The shampoo is packaged in unique bottles designed either as a fishtail or, if you prefer, as a unicorn. You also have your choice of different colors.
The pearly, beachy scented shampoo is made with a coconut derived foaming ingredient to gently cleanse the hair without drying it out. Your hair is left feeling soft, shiny and easy to manage. The shampoo is infused with aloe leaf juice and vitamin B5 for moisture and shine as well as grapefruit seek extract to soothe an itchy scalp. It is sure to please little girls and their Moms!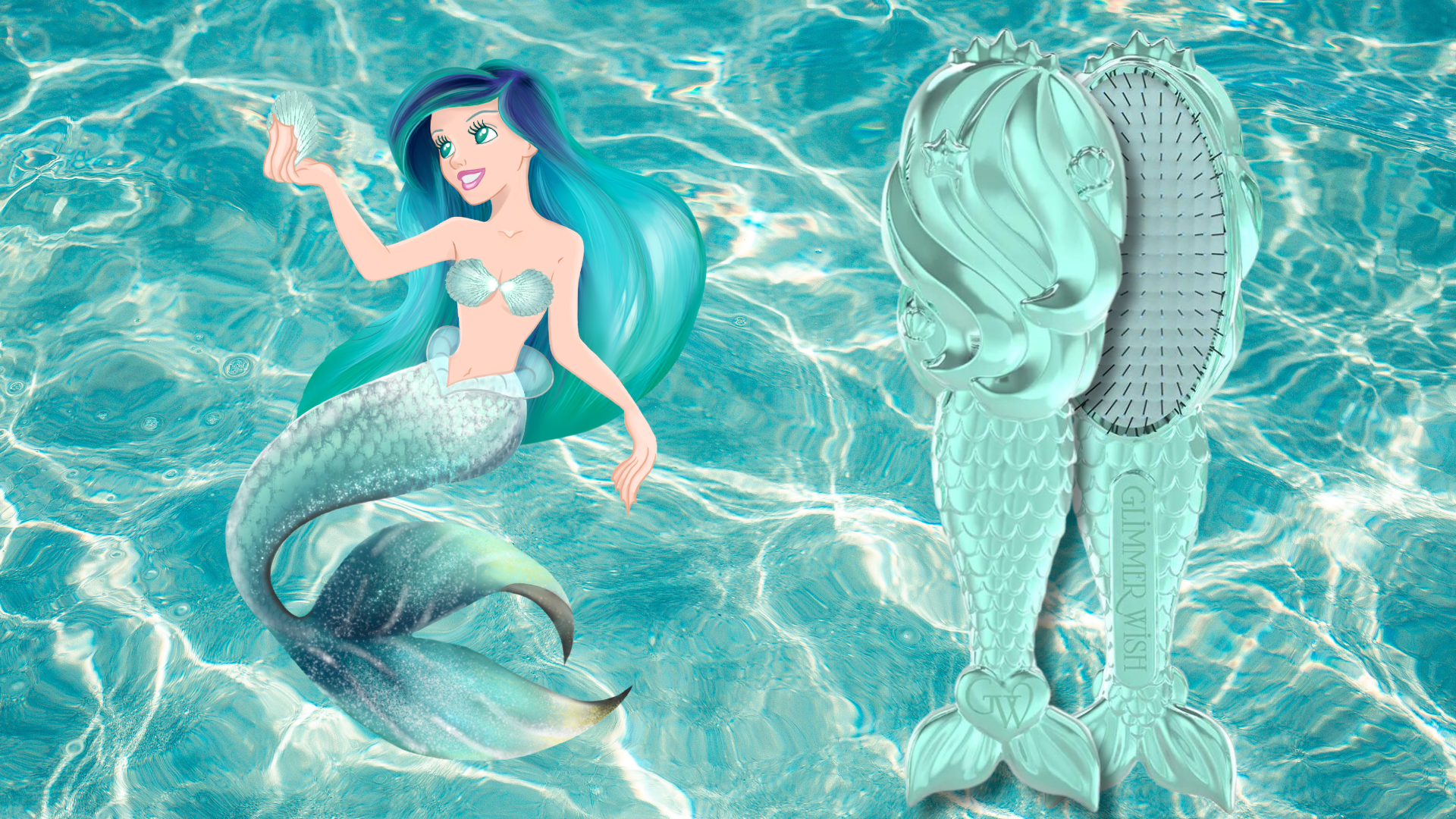 Post-shampoo and conditioner, the Mermaid Detangling Hair Brush is a must. 
Did you ever wonder how Unicorns and Mermaids get that knot-free smooth flowing hair? They use the Unicorn or Mermaid Detangling Hair Brush made with long, flexible bristles detangles, removes knots, and reduces breakage for both wet and dry hair. Both come in different colors.
Glimmer Wish offers an array of products from conditioner to body wash and detangling mist and more. It is fun and a great gift for kid's birthdays or holiday gifting. They will love it!
For more info go to: www.glimmerwish.com