I don't know many dogs who look forward to a visit to the groomer, mine included. So, I always try for find a shampoo that will take care of their needs in between visits.
Zoop 6-IN-1 PET SHAMPOO meets all the requirements.
Neutralizes odors, deodorizes and refreshes.
Prevents excessive shedding and fur loss by strengthening hair follicles.
Moisturizes and revitalizes the coat while locking in moisture naturally for hydrated skin and shiny coat.
Zoop shampoo also soothes sensitive skin which is perfect for my Yorkie Elvis who regularly struggles with major itching throughout certain seasons.
Finally, it detangles the coat for effortless maintenance, perfect for Missy my Shih Tzu.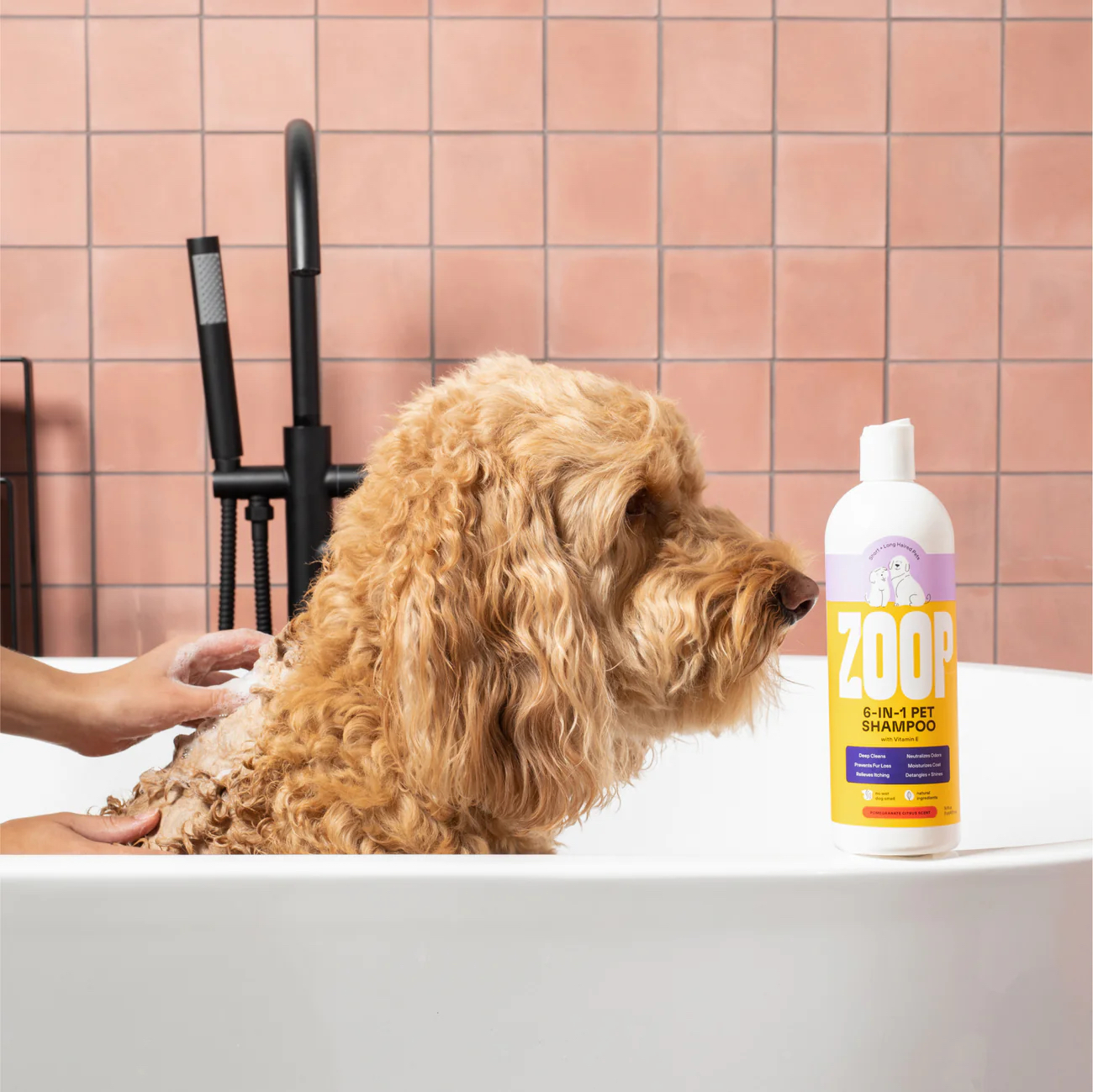 Made with purified water accompanied by Odor Neutralizing agents, Aloe Vera Extract, Vegetable Glycerin, Amino functional siloxane polymer, Organic acids and salt to preserve freshness, natural surfactants, preserved with natural ingredients, pomegranate citrus fragrance.
With this gentle natural formula that refreshes fur and encourages healthy skin and coat, Zoop promises to keep your dog in immaculate condition with a clean, great smelling and shiny coat between baths.
A great shampoo that I recommend you try!
For more info go to: https://zoopbrand.com/