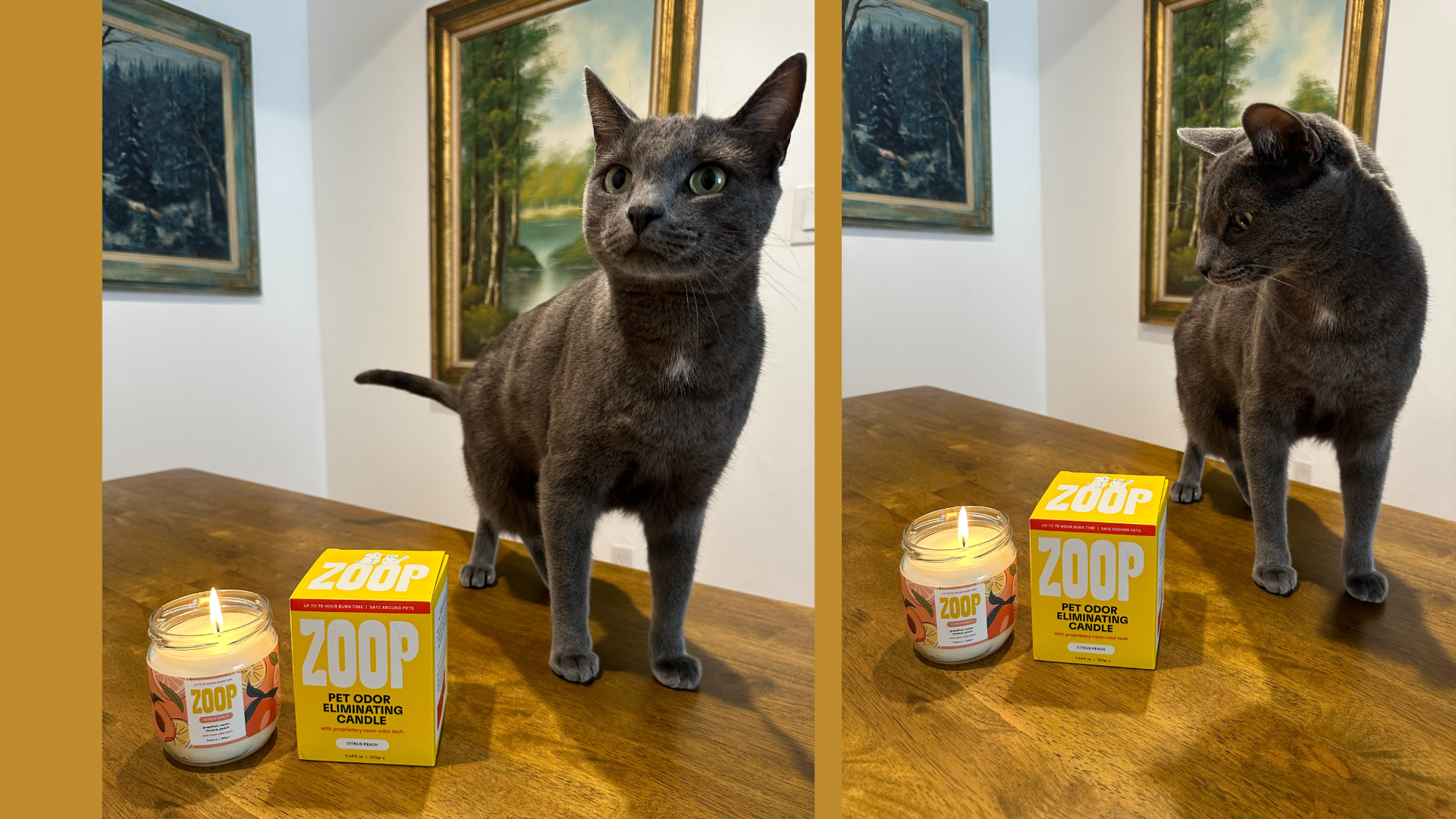 I have to admit… my kitty litter smells up the entire house sometimes. I share two kitty litter boxes with my sister, Blanche. Even though my Mom keeps them clean, it's tough to escape the smell… and I definitely don't want a regular bath! I'm not like my dog sister.
Enter, ZOOP. This is no ordinary candle. It actually eliminates the furry smell! Mom LOVES it.
They have other products, but we just tried the pet candle with powerful odor eliminating properties and a refreshing citrus scent.
The scented candle features natural fragrances of grapefruit, lemon, and peach blended with neroli, and a fast-acting nano tech formula to neutralize and eliminate odors.
Abiding by the superior standards of excellence set forth by the IFRA safety standards.
The candle has a long-lasting burn time of 70 hours and keeps up to 700 square feet of your home smelling fresh, amazing, and odor-free.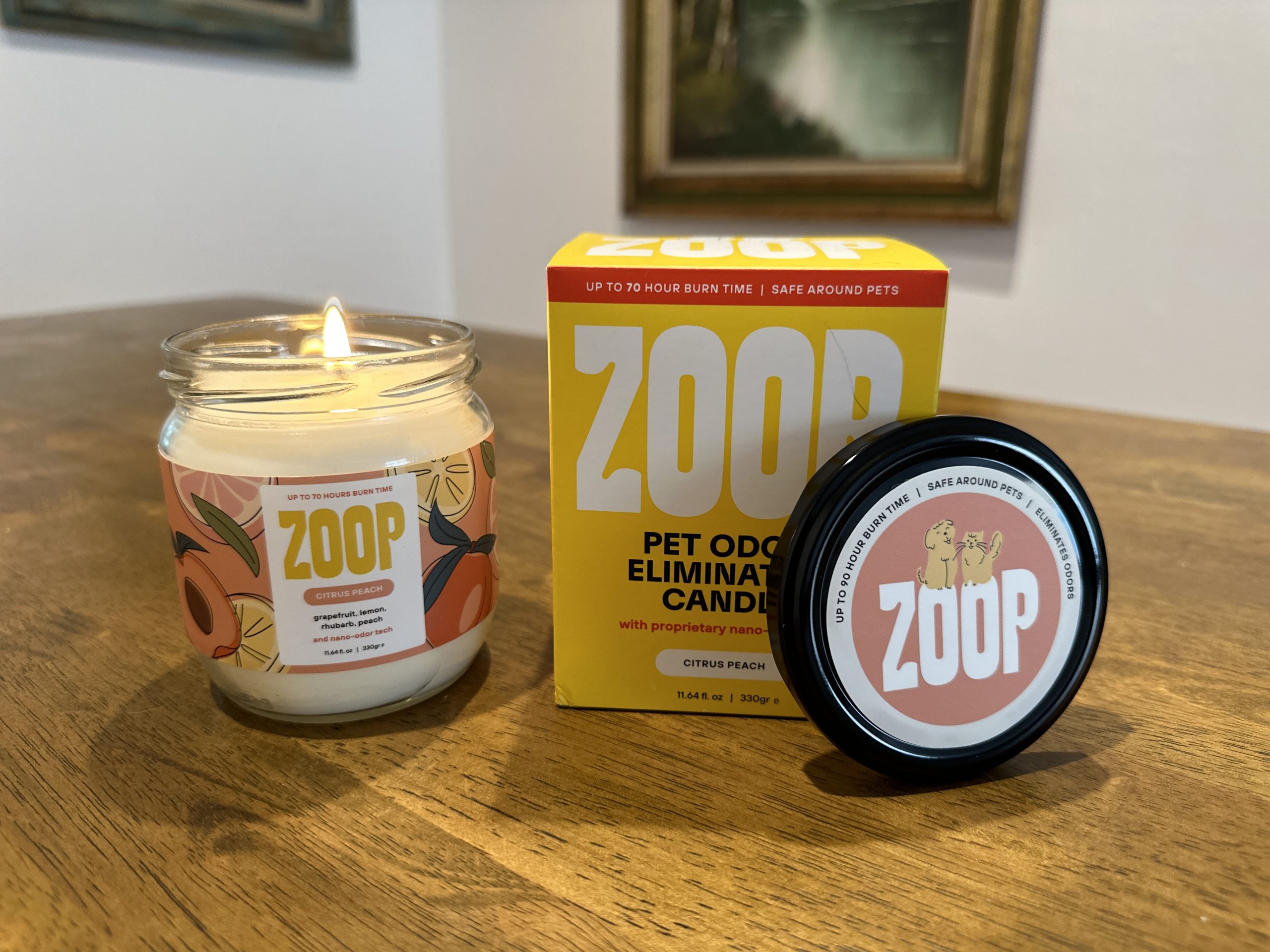 We should put them all around the house!
Check out the candle here.
Shop more Zoop items here: https://zoopbrand.com/
View this post on Instagram