Jennifer Lopez is a versatile performer and business woman.
Just in time for Spring and Summer, she has opened the doors to THE HOUSE OF DELOLA LLC, a company she founded to launch unique, mixology-level ready-to-enjoy cocktails designed for elegant, effortless entertaining as part of a thoughtful lifestyle.
Delola offers premium spirit-based, full-flavored, crafted cocktails that are made with natural botanicals, are gluten free and lower calorie than traditional cocktails, and are served in beautifully-crafted glass bottles designed for easy sharing when entertaining friends and family – just open, pour over ice and serve.
The first release, "DELOLA SPRITZ" is available in three original cocktails:
BELLA BERRY SPRITZ made with berry, hibiscus and premium vodka; a full-bodied cocktail with notes of red berries, hibiscus and citrus.
PALOMA ROSA SPRITZ made with grapefruit, elderflower and premium tequila; an elevated Paloma with notes of ripe, luscious grapefruit, rich elderflower and a dash of salt.
L'ORANGE SPRITZ made with orange, passionfruit and premium amaro; an ode to the Italian spritzes with notes of bright, delicious fruit perfectly balanced with the bitterness of amaro.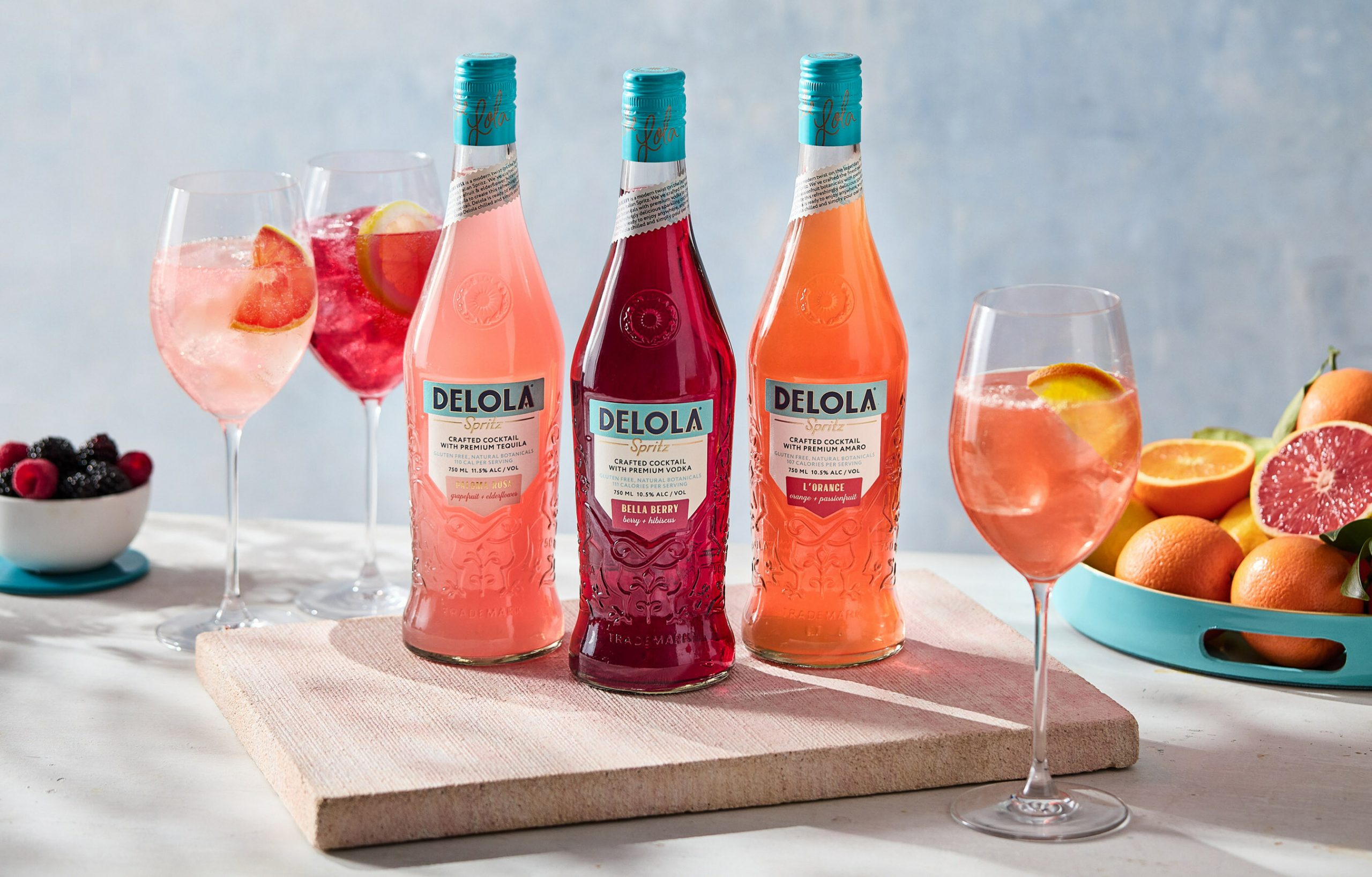 Delola will be available in 750ml and 375ml premium embossed glass bottles and will be sold in fine grocery and spirits establishments, restaurants, and bars beginning in April with a continued roll out throughout spring.
"I love entertaining and to relax and unwind with friends, but never found a drink that was right for me. I was in search of something that I could enjoy that fit the thoughtful way that I live my life. When I didn't find it, I decided to create Delola. My goals were better ingredients, better taste, fewer calories than traditional cocktails, and one simple pour. Something easy, fun, fresh and delicious. I knew that if I was looking, others were too. Delola gives people the freedom to enjoy – free from the cutting, squeezing, and mixing, free from the stress of entertaining, free to make ordinary moments extraordinary. Each one is bottled up in a beautiful glass bottle and ready to serve. Just pour over ice and enjoy. I started this journey two years ago and I'm so excited to finally share Delola with the world," Lopez said.
The company will launch in the United States and expand globally in the years to come.  Beam Suntory, a leading global spirits company, is a minority investor in Delola and has been named Delola's global distribution partner.