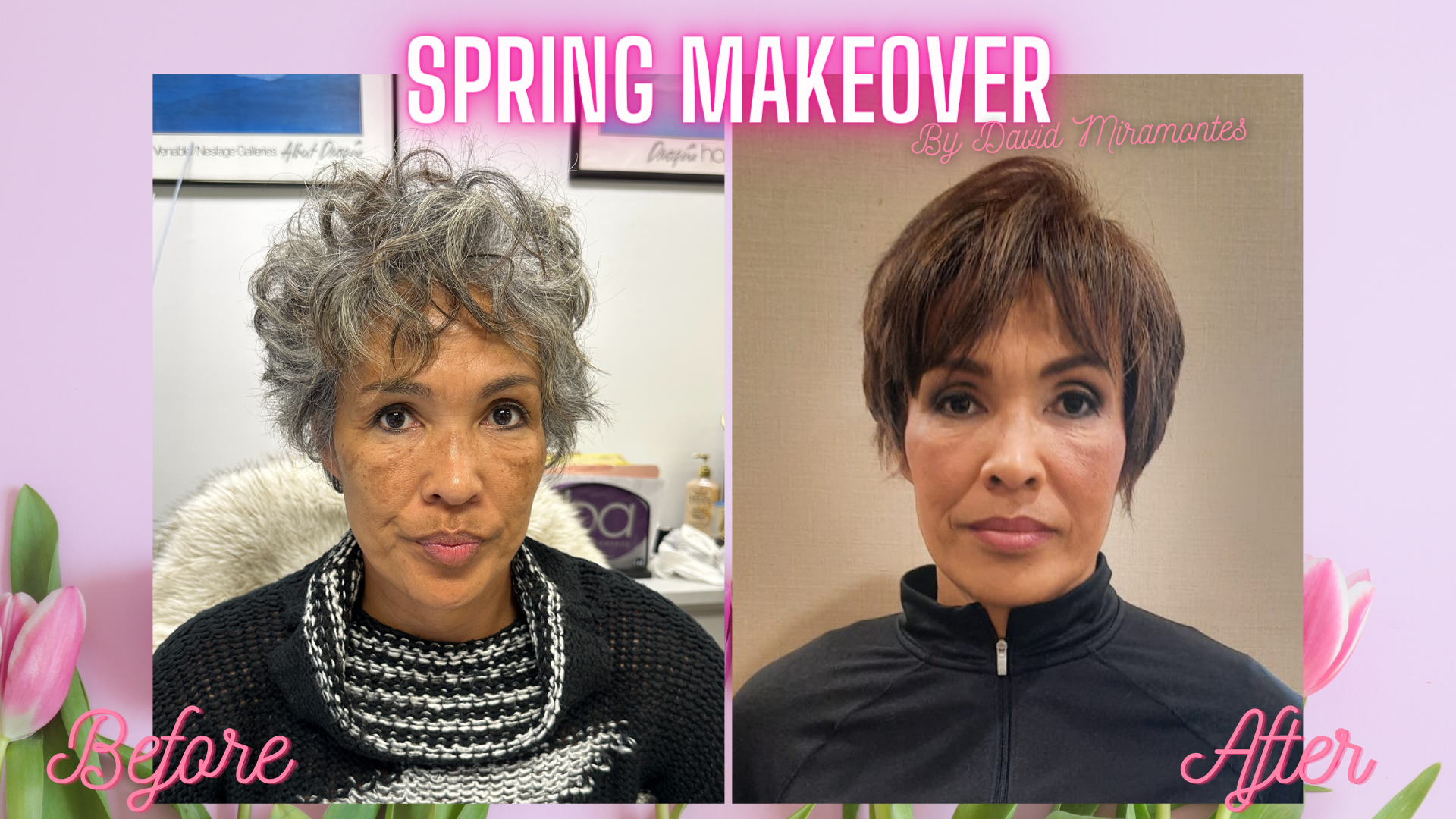 As we know, Spring is a sort of rebirth for Mother Earth! A time for new beginnings and fresh starts… including fresh looks.  There is no better time than springtime to get yourself a makeover. For Rika, it was the perfect time to pay a visit to David Miramontes at Two Seven Five Salon. He gave her a fresh look and gave us the 411 on what he used and how to do it.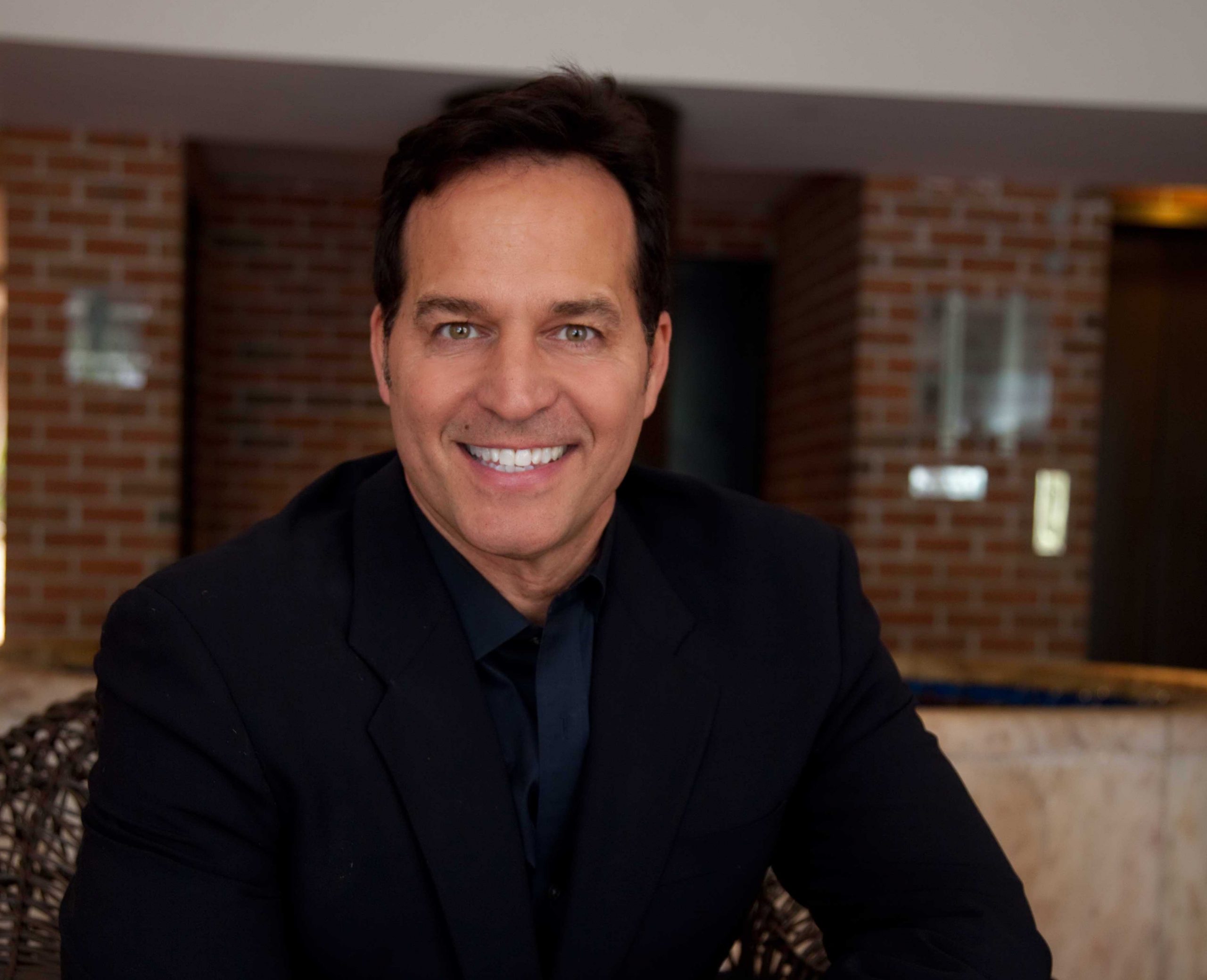 David Miramontes is without a doubt one of the most skilled architects of beauty. His journey started in 1988, as Jose Eber's assistant. Working with celebrity clientele, he eventually bought Dusty Fleming salon, then Journeyed to Joseph Martin before returning to Two Seven Five Salon in the heart of Beverly Hills on Canon Drive with Martin, the other half of Joseph Martin.
A master at his craft, David consulted and decided that he would reshape Rika's hair cut and get rid of the gray for a more youthful look.
"Rika had come to me with her hair color completely grown out," David told LATF.
"Using Goldwell colors, I decided to take it to a warm chocolate brown and introduced caramel highlights through it. I wanted to leave the length on the top and bring it tighter towards the back to give it a more sophisticated look. Once that was accomplished it took a good 10 years away," he added.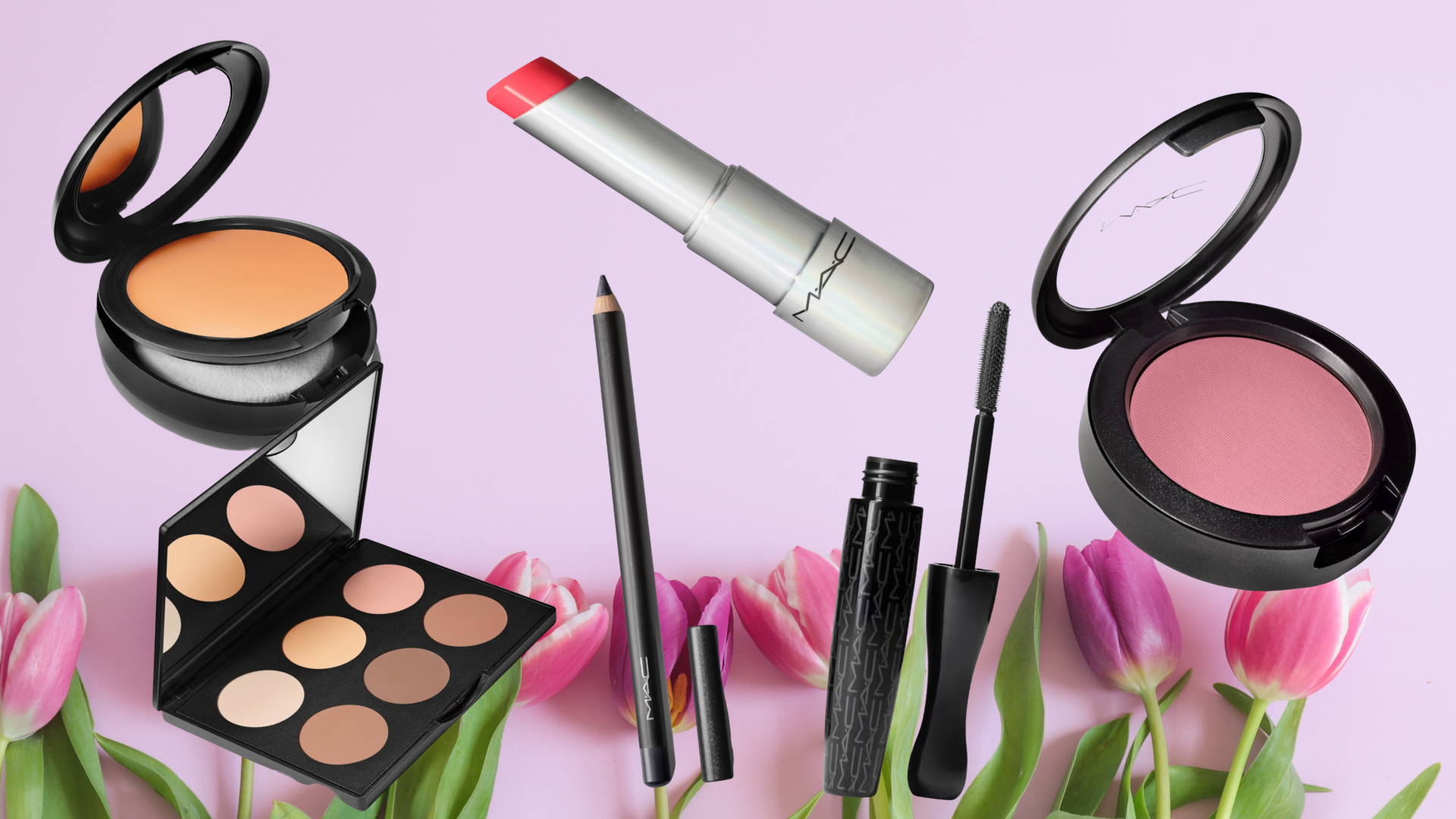 Next, David decided to show Rika how to change her makeup, keeping it natural but covering up the uneven skin, tone. For the face, he used all MAC makeup.
For the Base:
David chose 3 products from Studio Fix Collection: a concealer and foundation sticks before finishing with their Powder Plus.
For the eyes he used all earth tone shades from the Studio Fix MAC palette. The eyeliner was MAC Taupe.
The eyebrows were filled in with the soft brown and the mascara MAC Black.
For the lips he chose a Floral Coral.
For the cheeks, he applied Breath of Plum Sheertone.  It gave her a little bit of a glow.
Et voila, a new you for Spring!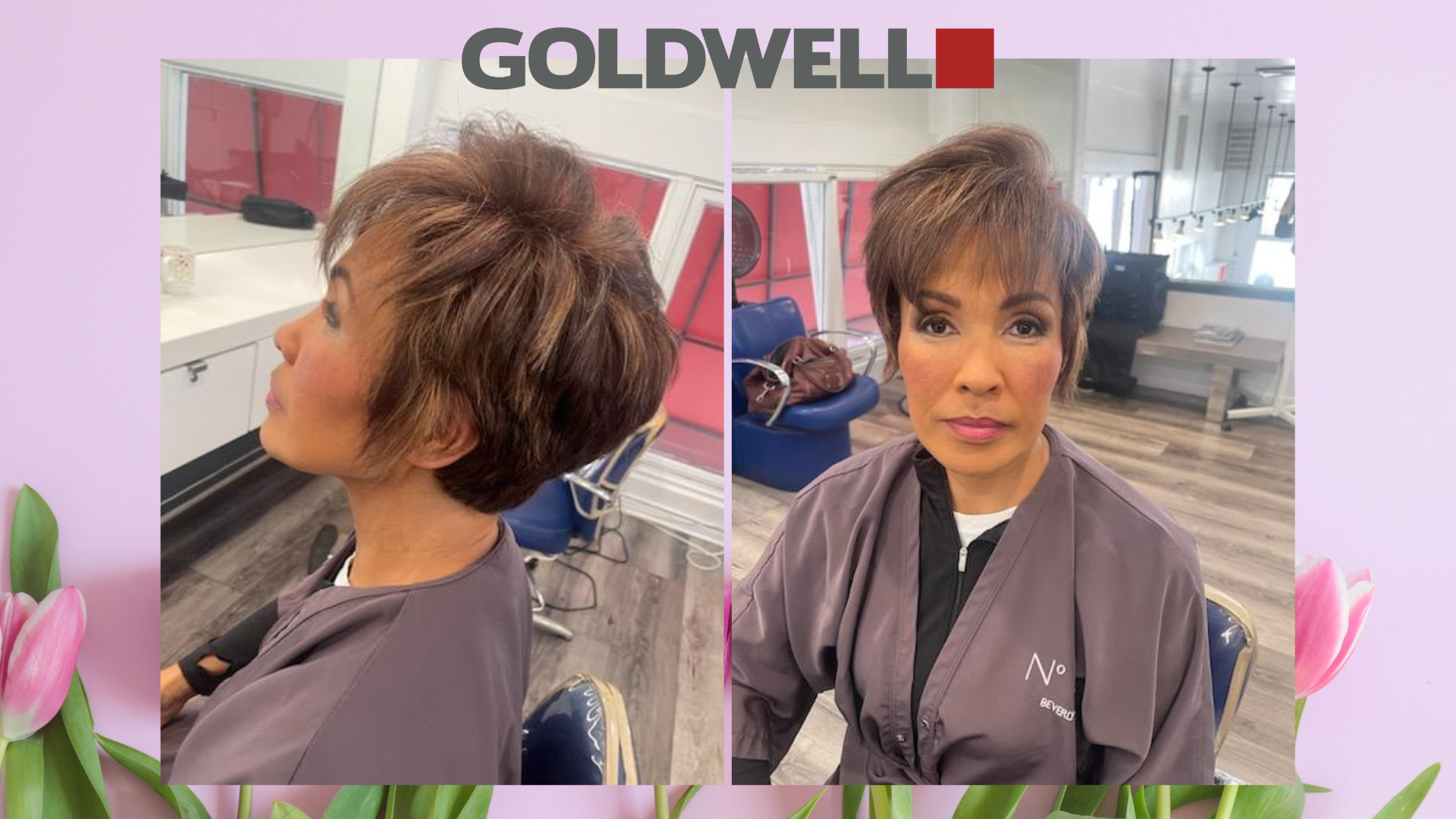 To schedule your makeover or gift to someone else, book David Miramontes at: https://twosevenfivesalon.com/ 
Call: (310) 860 1880