It's awards season and film festival season. From Palm Springs to Sundance… now it's time for the Mammoth Film Festival™ 2023 taking place March 2-6th, 2023,
They just announced their 2023 festival slate selection highlights and official judges panel names.
Festival co-founders Tanner Beard and Tomik Mansoori said, "Mammoth Film Festival looks ahead with great anticipation for its future as it breaks barriers to elevate the standard for film festivals by embracing our film competition, understanding the value of our coveted screenings and world premieres and establishing our marketplace to elevate our official selections. We are proud to celebrate each and every film that is selected, and proud to be California's favorite winter film festival." 
The five-day festival will feature over 80 films selected from an overwhelming response of submissions via  FilmFreeway, inclusive of U.S and International World Premieres across the Feature, Documentary, Short, Music Video and Episodic categories, with a highlighted Action Sports category.
The 2023 Mammoth Film Festival™ lineup will kick off in the features category with the world premieres of "Bonded" starring Golden Globe nominee Diego Calva ("Babylon"), Jason Patric, Paulina Gaitan, Alfredo Castro, Renata Vaca and Ari Lopez, Inspired by a true story from the Golden Globe winning producers of "Argentina 1985," and executive producer Yalitza Aparicio; "Bad Hombres" starring Luke Hemsworth, Tyrese Gibson, Thomas Jane, Nick Cassavetes, Hemky Madera, Paul Johansson, Diego Tinoco and directed by John Stalberg. "Some Other Woman" will be headlining Friday Fright Night, a staple of the fest and is directed by Joel David Moore ("Avatar") starring Amanda Crew, Ashley Greene-Khoury, Tom Felton, Rick Fox, and Brooke Lyons; the International Feature "The Engineer" directed by Danny A. Abeckaser, starring Emile Hirsch along with Abeckaser, Robert Davi, Kyle Stefanski and Israeli stars Angel Bonanni, Tsahi Halevi, Oshri Cohen, Dan Mor, Yarden Toussia-Cohen, Adam Elon and Omer Hazan, based on the story of Hamas Bombmaker and militant Yahya Ayyash; Action Feature film "On Fire" directed by Peter Facinelli and Nick Lyon, also starring Peter Facinelli, Asher Angel, Lance Henriksen, Ross McCall and Fiona Dourif; and Feature film "Dyad" with Nick Cassavetes, Paul Johannson, Rob Kirkland (Mayor of Kingstown,Yellowstone), Lou Ferrigno Jr, Christian Combs, Melanie Rains, Denny Love, Miraj Grbic and Mark Hapka.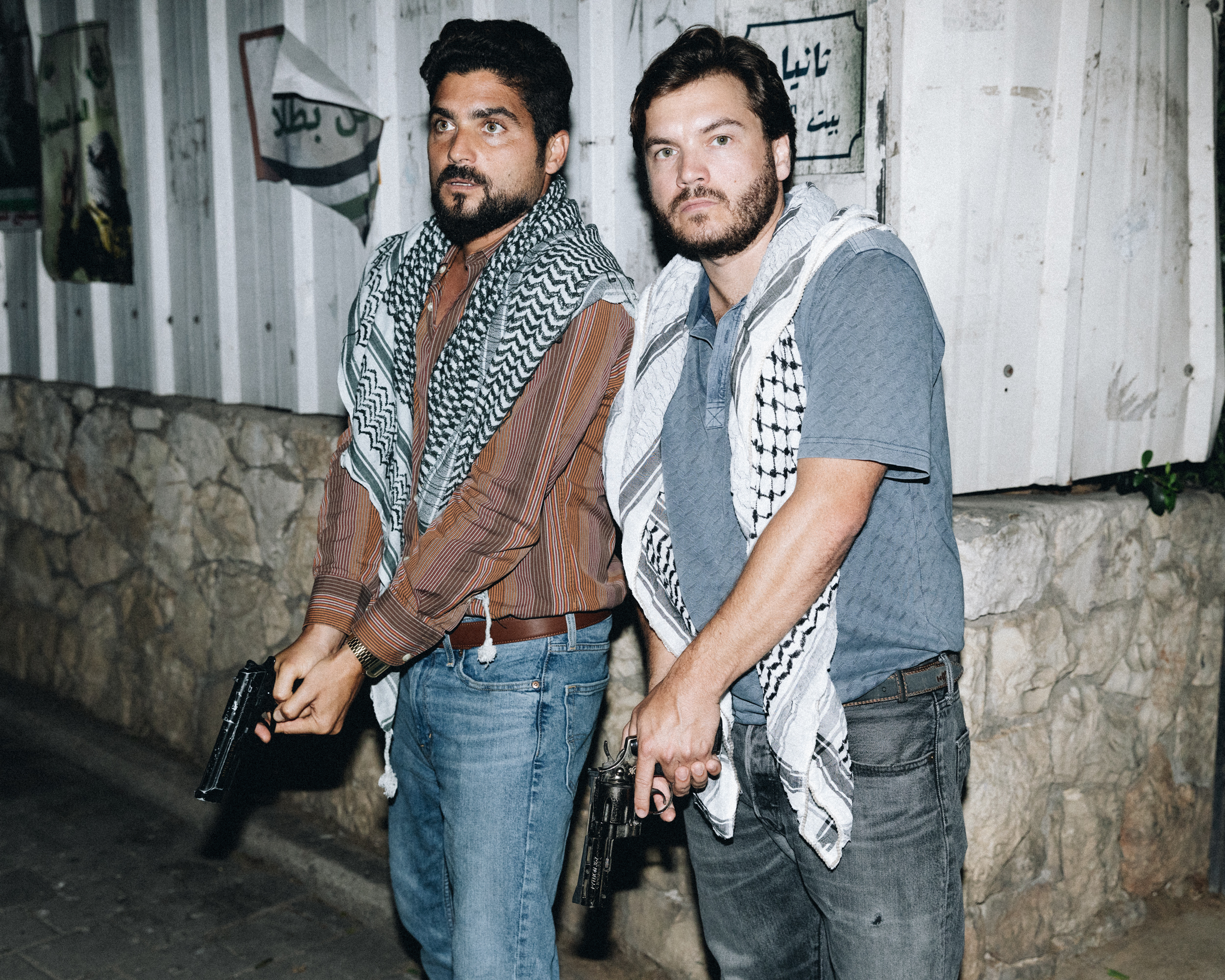 World premiere features are also set to include the feature "Rise" from Maritte Lee Go and producer Maurice Fadida starring Jimmy Akingbola, Joy Sunday (Wednesday), Peter Mensah, Sasha Morfaw, Sufe Bradshaw and Chike Okonkwo; MammothFF's First Time Filmmaker Spotlight is set to highlight actors turned directors Luke Roberts and Justin Matthews who will premiere "The Duel" starring Dylan Sprouse, Hart Denton and Patrick Warburton.
The documentary category is highlighted by the world premiere of Michael Madsen's "American Badass: A Michael Madsen Retrospective" from director Dominique Milano, featuring Quentin Tarantino, John Travolta, Ron Perlman, Paul Sorvino, Mario Kassar, Angie Everhart, Donald Gladstein, William Baldwin, Chuck Zito, Mike Starr, Robert Forster, Daryl Hannah, Virginia Madsen, Charlie Sheen and many more.
Other stand out films across Features, Documentaries, Episodics, and Shorts categories will continue to be announced leading up to the festival. The shorts category, inclusive of domestic and international shorts, is known to showcase directorial debuts year after year from established actors looking to expand their filmmaking careers, this year highlighting a variety of female directors. The Episodic block has become a signature focal point of the festival, allowing talent to also showcase work in the television space, and has led to numerous project sales and development deals as a result.  
Episodic World Premieres, Episodic Previews and Shorts take center stage include "The Many Worlds of George Goodman," starring and produced by Blair Redford, written and directed by Gregg Bishop, "A Girl. A Guy. A Ford. A Love Story" starring Melissa Kirkendall, Alexandra Chando and Blair Redford, the Lucas Grabeel-directed short "Lucas Needs an Agent" starring Corbin Bleu and Katie Leclerc, and "Hysterical" directed by April Mureau with an all-female cast starring Christine Lahti, Emily Hanley, Helen Hong and Kimia Behpoornia, to name a few.
The Action Sports category which ranges from shorts to documentaries to features, is important to the festival to represent its roots, being that it centers around a sporting destination for skiing, snowboarding, golf and more, drawing notable athletes and Olympians all year round. This year to note, Jeremy McGrath, one of the most popular American Motocross/Supercross champions in the history of the sport genre, is not only being honored at the festival but also will showcase a never before seen mini documentary layered with an intimate Q&A session.
The judges panel this year is thrilled to announce thus far the participation of Rob Weiss (Writer/Producer, Entourage, Ballers), Ashley Benson (Actress), Jamie Chung (Actress), Geoff Stults (Actor), Luke Watson (Writer/Producer), Curt Morgan (Producer/Art of Flight, Dark Matter), Carly Margulies (USA Olympic Team) and  Daysha Broadway (Emmy Winner/Editor) 
With the 2023 schedule introducing expanded programming, including a larger footprint across the town of Mammoth Lakes, the festival marks the return of their Celebrity Charity Bowling Tournament, an attendee favorite, on Sunday March 5th to benefit Mammoth Media Institute, and also announces a shift in their closing awards, which will now consist of a luncheon ceremony on Monday, March 6th emceed by Jonathan Kite and Chris Reinacher.  The festival will kick off on March 2nd at Minaret Cinemas with its opening night world premiere feature screening and red carpet, led in by a selected short presentation, followed by their opening night gala reception at Canyon Lodge. New venues will be integrated throughout the town of Mammoth, with a schedule highlighted by signature elements such as their Friday Midnight Feature and Saturday Night Special Spotlight, amongst others.