There's nothing like a delicious cup of coffee on a cold crisp morning in the Fall and Winter seasons. Sometimes you want more of a kick in your coffee than the usual roast. LATF tastes and approves new and classic coffee blends every season with unique flavors. Here are some of our favorites for this holiday season:
Angelino's Coffee & Tea
Angelino's was founded by Kirk Bedrossian in 2002. In 1998, Kirk joined his father on a coffee sourcing trip to Costa Rica and that's where his love for all things coffee ignited. Together, they trekked the jungles of Africa, backpacked through the villages of Indonesia, and voyaged across the Amazon – all in search of finding the best coffees on earth.
We tried Angelino's variety pack Keurig K-Cup compatible flavors to be sure to taste every flavor. Some of our favorites include: 
Jamaican Me Crazy: Nice and rich but not too rich. From Peru, this medium roast has notes of caramel, vanilla and chocolate. 
Hazelnut Creme: Also from Peru, it pairs well with any creamer. 
Coconut Macaroon: So delicious on a cold morning. Coconut infused medium coffee with buttery cookie flavors.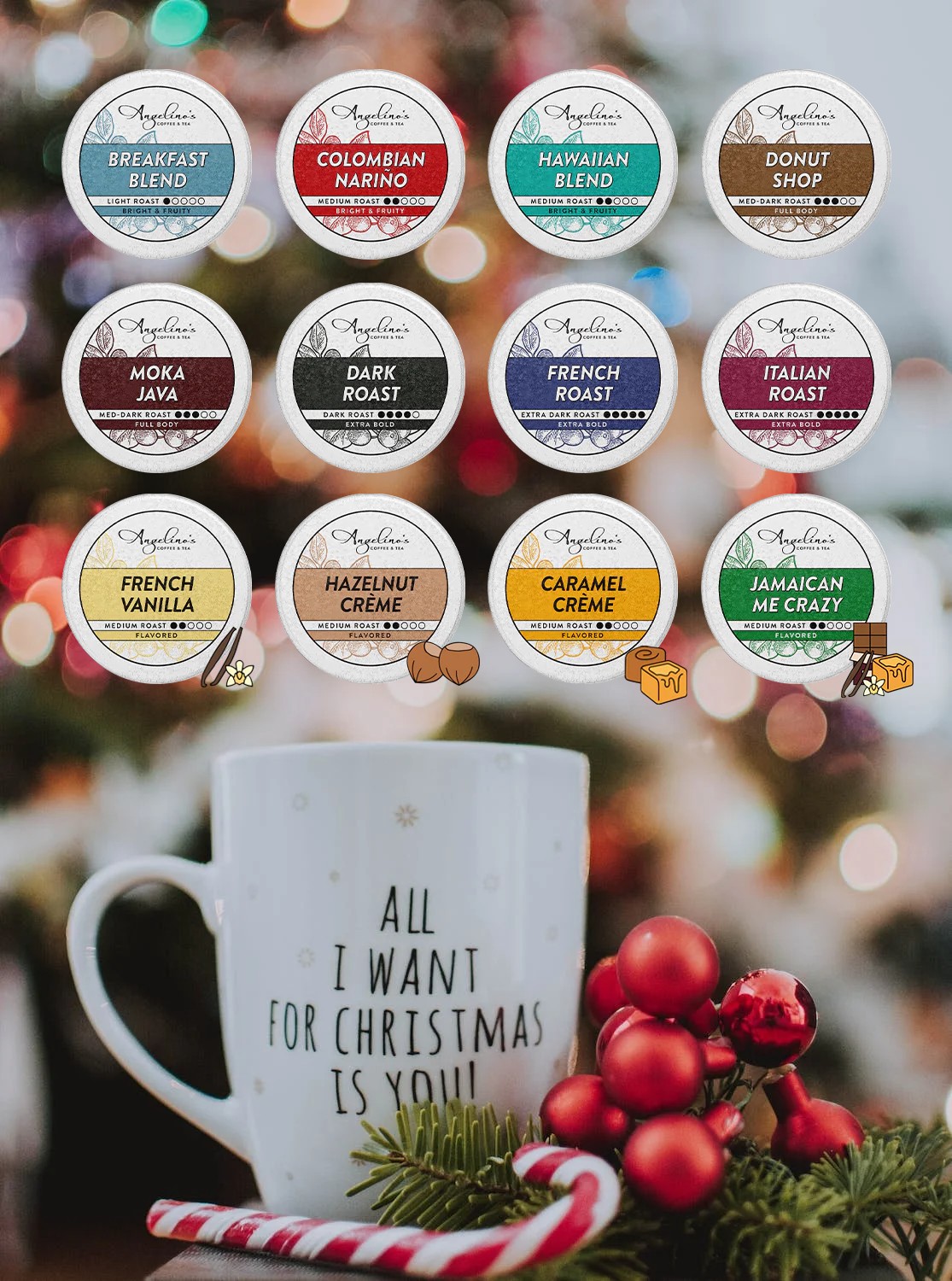 ---
Peet's Coffee Holiday Blend
This darker roast has a full body taste. Velvety, luscious chocolate notes from Guatemala and Panama in the Americas follow fragrant East African aromatics of candied zest from Kenya.
All are brought to fullness by the spice and heft of Indo-Pacific Sumatra.
A fitting blend for the most festive time of year—candied orange, velvety chocolate, and baking spice come together in a coffee heavy on holiday cheer. Be sure to order before January 2nd cut-off date!
Pair with a handful of their Maple Bourbon Chocolate Pecans for a real holiday treat.