Have you ever thought of the perfect pitch for a specific celebrity or public figure? You have the idea, the concept… but how do you even connect with this person? Enter, PITCH founded by Greg Spero, Mat Devine and Nick Timan.
The first fan-initiated crowd-funding platform, Spero originally called the tech startup 'weeBID' before it transformed to PITCH. With early supporters like Quincy Jones and Herbie Hancock, the company reverses the crowd-funding dynamic by allowing an artist's fans and supporters to solicit new work or projects.
PITCH starts the conversation between fan and artist.
Spero is no stranger to the music industry and channeling relationships between a musician and their fan base. Having collaborated with Halsey and the funk/fusion Miles Electric Band, Spero has also composed music for film, theater and television, written songs with Rolling Stones bassist Darryl Jones, and co-produced tracks with Ski Beatz.
From his powerhouse quartet, Spirit Fingers to his launch of Tiny Records, home to Tiny Room Sessions and live streamed performances via NFT Oasis, Spero continues to release albums. 
 As PITCH begins to attract new users to the platform, we sat down with Spero to learn more about this unique marketplace for the fans.
What sets Pitch apart from other crowdfunding platforms like Kickstarter?
Kickstarter, Ingiegogo, and countless other crowdfunding platforms allow artists to crowdfund their ideas. All these platforms have one thing in common; the idea comes from the creator. The key factor that differentiates Pitch from other crowdfunding platforms is that on Pitch, the ideas come from the fans.
By allowing fans to pitch their own ideas to creators, and then crowdfund those ideas, you create a marketplace where ideas are competing for relevance based on the amount of money fans are willing to pay for any given pitch. The most in-demand pitches rise to the top, and the artist gets to pick which ones they do based on how interesting they find the pitch, and how much total money is pledged.
It's a subtle difference, but changes the entire nature of what the platform becomes. While Kickstarter is a crowdfunding platform, Pitch is a marketplace discovery platform. Fans go to get their voices heard, connect with their favorite artists, and finally have the chance to get what they want. Artists go to discover their fans' greatest collective desires, give their fans special content and experiences, and unlock new income streams and opportunities that were previously unavailable. Pitch is the first marketplace of fan ideas.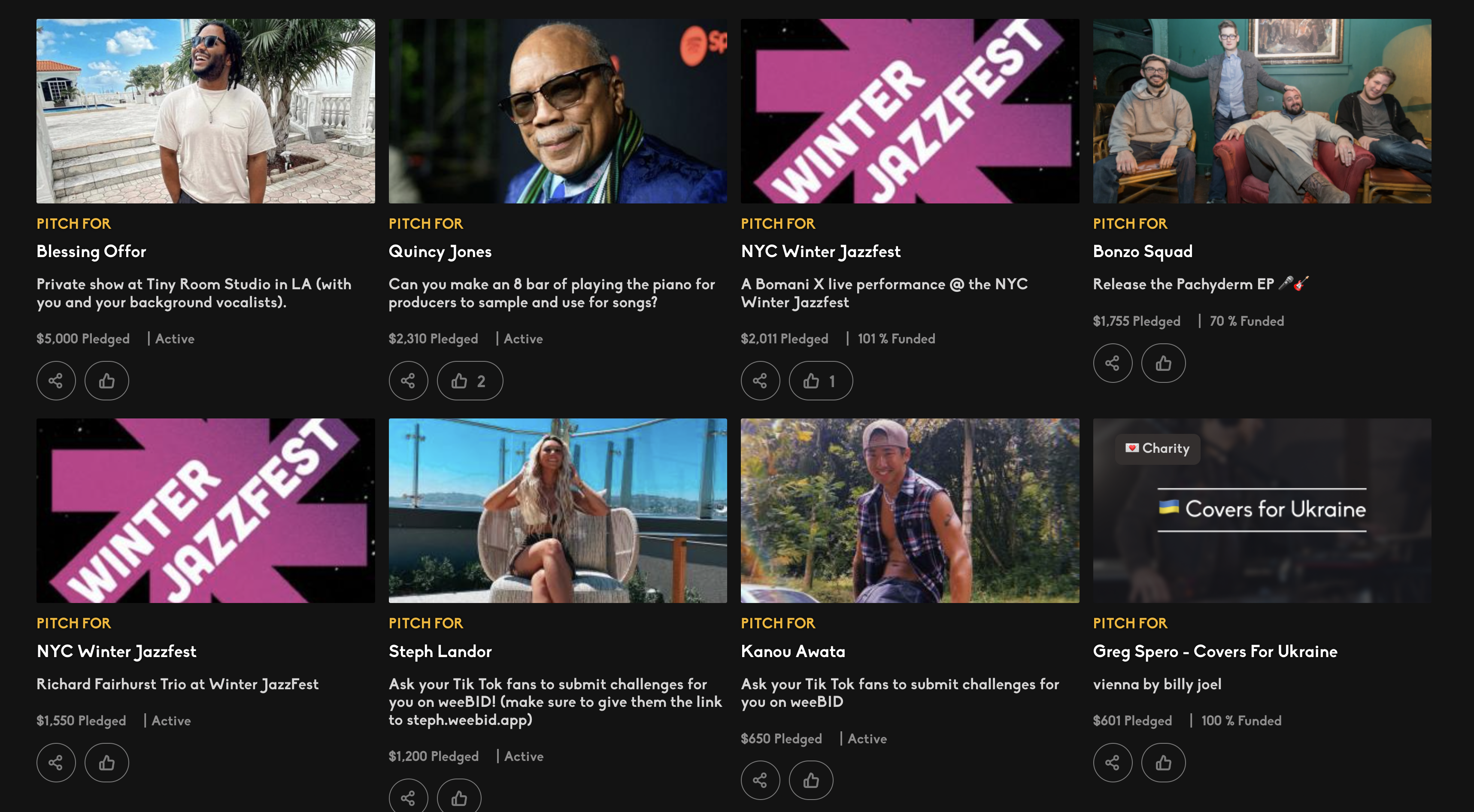 You have a background in music, how did you go from the stage and studio to creating Pitch?
One of the reasons Halsey has done so well is because she is an expert at connecting deeply with her fans. She is able to give them what they want better than almost any other artist out there. This didn't happen by accident. During our early touring days, she was on phone countless hours every day, working to connect with and learn the desires of her fans.
As a piano educator online, I've spent countless hours parsing through comments to understand which videos would have the greatest positive impact on my fans.
The common thread between Halsey's experience and mine is this; we both base our output on what we think our fans want, and we spend countless hours trying to figure out what that is. Before Pitch, there was no efficient or clear way for fans to voice their desires, and incentivize us as artists to deliver those things.
Throughout my career as a musician, I wished someone would build a platform that would enable this. In addition to my 4 years touring with Halsey, I've toured with the Buddy Rich Big Band, the Miles Electric Band, Makaya McCraven, and curated my own band Spirit Fingers. All of us have this problem; we know our fans want specific things, but we don't have a clear understanding of what they are and which ones are worth doing.
When the pandemic hit in 2020, all my tours were cancelled. I realized I may be at home for a long time, and I had to decide what to do. I could practice 10 hours a day, do a bunch of at-home recordings, and continue a similar path to what I've always done, or I could make a drastic pivot, and try to build the platform that I've seen over and over again was needed so badly in my industry.
So I decided to start a company. I read tons of books, and got to work, building a team, raising venture capital, hiring developers, and building the foundation of what would become Pitch as it is today.
To be fair, I have some venture experience. When I was in middle school, I read books on HTML (this was before any graphic interfaces for building websites), and started a company building websites for my dad's friends companies. By the time I got to college, I employed 6 people and had 8 regular clients, even though I was majoring in music. This spun off into other ventures, including a coffee company and a short-lived facebook competitor called "thefriendbook.com". But when I was 23 and Herbie Hancock introduced me to Buddhism, I went on a quarter-life crisis journey, gave up business entirely, and went full time into building my music career. So this is technically my 2nd time in the ring of venture startups.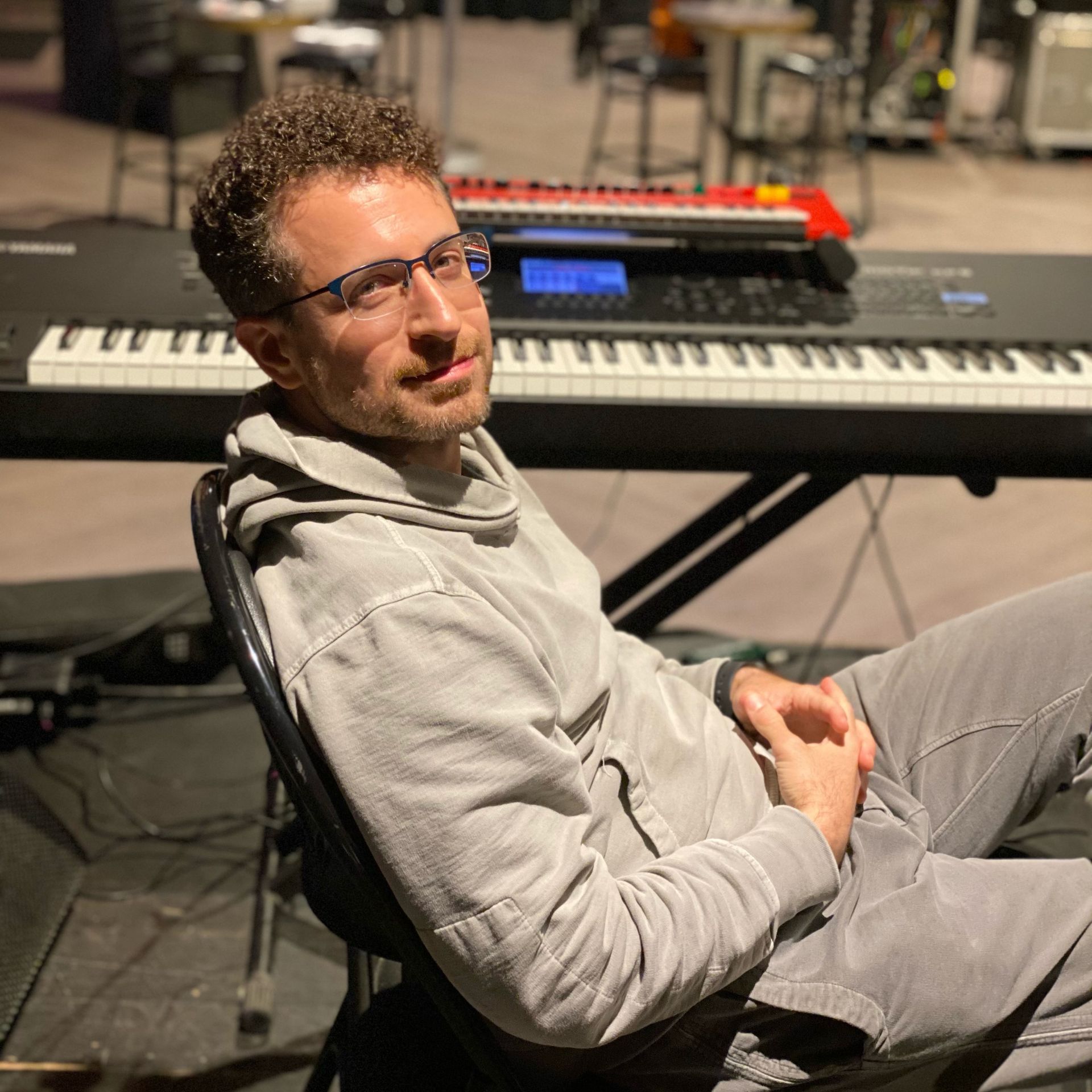 Why the branding change from weeBID to Pitch?
This platform is all about artists giving to their fans. When an artist gives Pitch to their fanbase, they're saying "I want to fulfill your desires" and "I'm listening to you." The name "weeBID" was more focused on the financial transaction, but the heart of the platform is the pitch that comes from the fan, not the money that's exchanged. That's an important incentive, but often goes to charity and doesn't necessarily make a difference to the artist. The big thing that matters is how much the fanbase really wants something, so we changed the name to focus on the "Pitch".
Working with many hit recording artists, tell me about any collaborations or partnerships connected to Pitch?
I've been lucky to have worked with some incredible artists, and have found myself under the wing of some of my greatest inspirations. Quincy Jones has been a guiding light for me for years, and I was humbled that he would try this out even in such an early stage. Same with Herbie Hancock; I was on the phone with Herbie when I first created the app, and I remember him saying "This is really cool. I'll use it to raise money for the school ((The Herbie Hancock Institute at UCLA))." There are lots of friends I haven't brought on board yet, but now that the platform is gaining traction, I'm beginning to onboard more of the bigger artists. Aloe Blacc, Eric Bellinger and Lily Meola are some people who have just recently come on board, and there are many more to come. Eventually, this will be a tool in every artist's tool belt, and one of the most powerful ways for them to connect with and monetize their fanbase.
Say I want to send my 'pitch' to Mark Cuban – Can someone do that? Or – does the artist have to on the Pitch platform specifically?
Tons of fans have asked to pitch ideas to people who haven't yet joined the app. To allow for this, we've created "Waiting To Join" profile for specific artists, where fans can pitch and crowdfund ideas for that artist even before the artist has joined. I'm a 2nd degree connection away from almost anyone in the music industry, so when a pitch's crowdfund gets big enough to be compelling, I contact the artist or their manager, and allow them to claim their artist Pitch page.
Because you asked, we've created a Waiting To Join page for Mark Cuban, so please go ahead and pitch him your ideas.
He's a good friend of one of our advisors, so I'll make sure he sees the page as his pitches gain traction.
---