With October marking the start of Domestic Violence Awareness Month, The Gabby Petito Story is set to premiere on Saturday, October 1 at 8/7c on Lifetime and star Skyler Samuels (Nine Lives of Chloe King, Scream Queens) as Gabby Petito and Evan Hall (Orange is the New Black, Mars) as Brian Laundrie.  Timed to the one-year disappearance of Gabby Petito, the movie is part of Lifetime's Stop Violence Against Women public affairs initiative. As a trusted destination for women, Lifetime created a new PSA to debut as part of the movie's roll out, driving to the important work of the network's partner, the National Coalition Against Domestic Violence and their helpline to provide resources for women. The documentary special, Beyond the Headlines: Gabby Petito will air following the movie at 10/9c for a more in-depth look at the true story.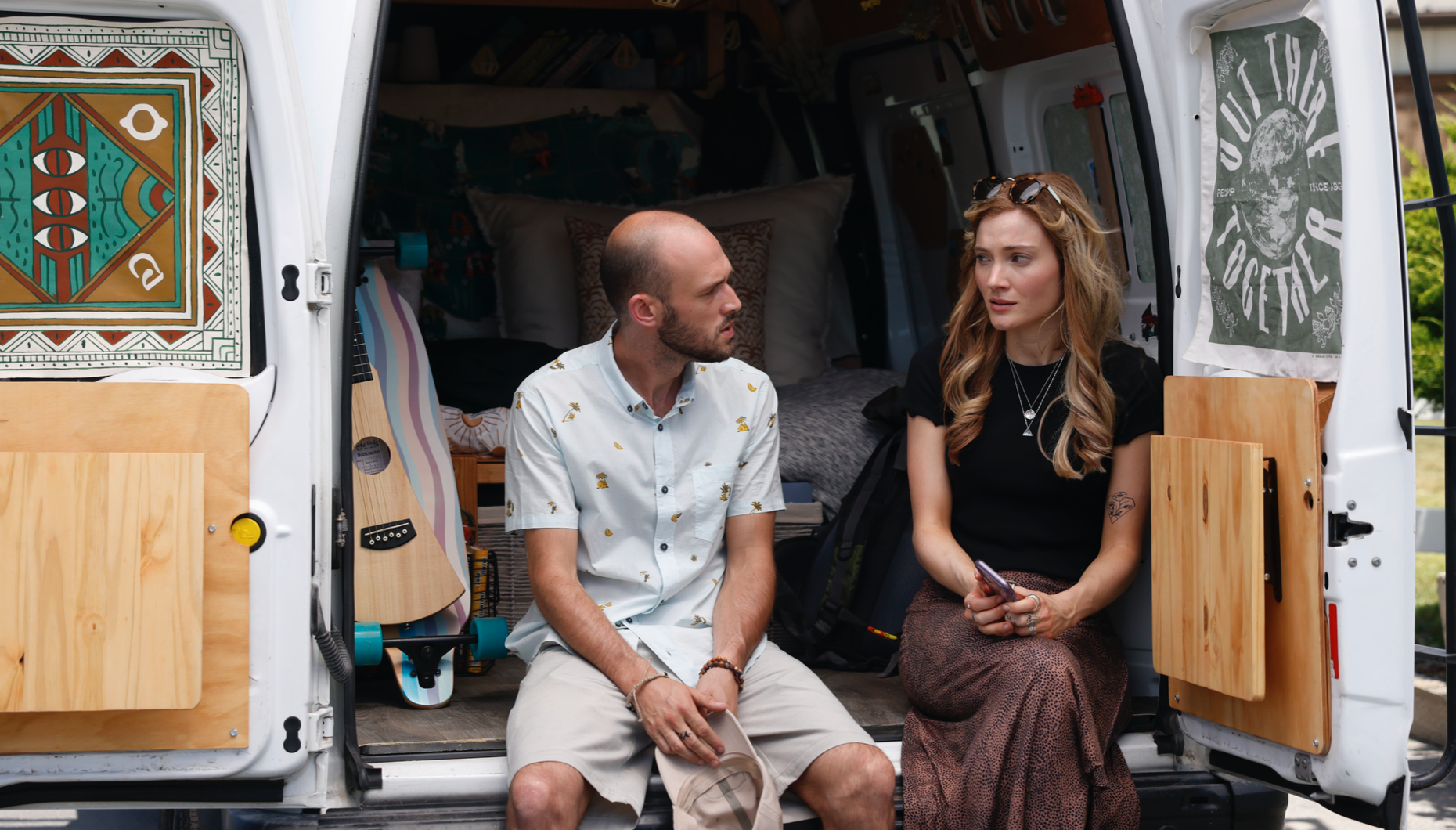 The Gabby Petito Story explores Gabby and her fiancé Brian Laundrie's complicated relationship and what may have gone wrong during their cross-country trip that resulted in Gabby's tragic murder.
The disappearance of Gabby Petito captured America's attention, setting off a nationwide search for the 22-year-old travel blogger after her parents reported her missing in September 2021, when she failed to return home following her cross country "van-life" trip with her fiancé Brian Laundrie. Non-stop coverage on the news drove amateur sleuths to dissect Gabby's social media posts for clues about what happened to her during her trip, leading to the eventual discovery of her body in Wyoming. As the one-year anniversary of her tragic death approaches, the movie will bring to life Gabby and Brian's doomed love story, including the warning signs that Gabby's life was in danger, the ensuing search for her, the eventual discovery of her murder and ultimately, Brian's suicide.