Colonel Tom Parker isn't your typical run-of-the-mill monster. He doesn't have reptilian scales or sharp werewolf claws. No, his monster is within. In Baz Luhrmann's "Elvis," audiences meet the man who controlled the career of one of the most famous performers to ever live. Colonel Parker was Elvis Presley's longtime manager and the person who essentially discovered "The King."  
Academy Award winning actor Tom Hanks portrays Colonel Parker brilliantly in the film. But it's the combination of Hanks' talent paired with mind-blowing SFX prosthetics that wholly create the grotesque character that is Colonel Parker. 
Sean Genders is one of the talented artists who was responsible for transforming Hanks for this memorable role. Looking back at Genders' childhood and career, it seems that special effects makeup was his destiny. 
Growing up watching horror classics like "The Thing" and "An American Werewolf in London," Genders was "inspired to make monsters." 
"I was making monsters just for fun with paper maché, leather, bones and textiles when I met Jason Baird (JMB FX Studio) through the only local make-up store at the time… well the only one that sold latex and collodion! He introduced me to sculpting and mould making," Genders told LATF. 
He credits Baird for his current place in the film industry.
"He pulled me in the door (pushed at times) and here we are today. Although I'm often hired independently, I also still work a lot of the time with Jason, 30+ years on… as I did on Baz Luhrman's 'Elvis'," Genders added. 
Curious about the process of creating Colonel Parker's intricate SFX makeup, LATF spoke with Genders about life behind-the-scenes filming "Elvis." I discovered it took a village to bring Parker to life. 
How did you come to join the Makeup prosthetics team for Baz Luhrmann's "Elvis?" 
Designer Lesley Vanderwalt offered me the gig on "Elvis" with Tom Hanks. I had worked for her on "Fury Road" and really admired her as an artist and designer. Les had supervised the Make Up Departments on all or most of Baz's films prior, and although she didn't stay on the film until the end, she put all of the key people in play and was there for all of the original tests. Mark Coulier designed the prosthetics and Lesley approached Jason Baird to Supervise the Department, and fabricate all of our requirements through his company JMB FX Studio. My great friend and fellow artist Emma George came on as Key Artist to Austin Butler. Mark Coulier stayed with us for the first few months for all of the make up tests and prosthetic fittings. Around the same time we were finalizing the fabrication of all the under suits at JMB for Colonel Tom and also for Elvis as he ages through the film. Once all of the final looks were approved, Mark headed back to the UK and left it with us. I have to say: this was the most memorable pre-production I have ever experienced. Working with my good friends Jason and Emma, and under the masterclass of Mark Coulier, while also collaborating with Les, Baz and the magnificent Catherine Martin was a rare opportunity that I will always cherish and respect.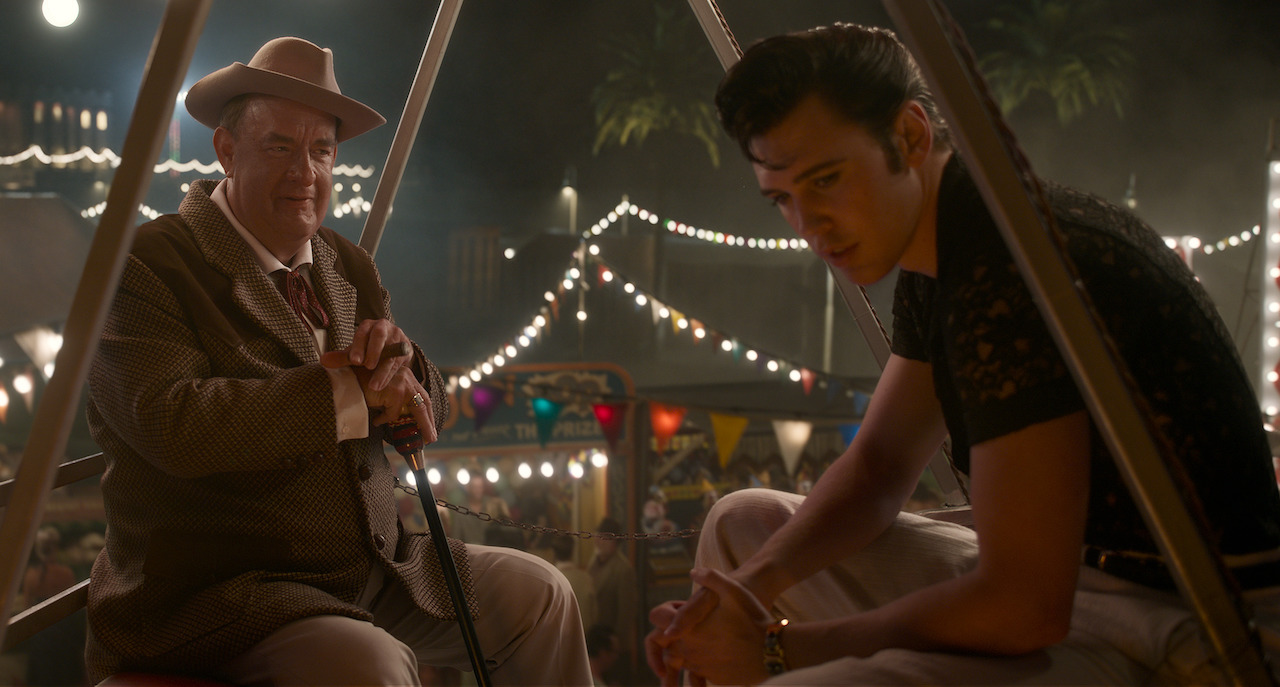 How long did it take to prep for Colonel Parker's makeup design; in terms of creating the look in the early stages?
Colonel Tom Parker has 3 looks in the film, 1950's, 1970's and then also when he is well into his 80's. The first tests that Mark applied were just beautiful to watch. It was a privilege to see such an experienced artist do his thing. Some minor adjustments were made, mainly to thicken out the neck to differentiate further from the 50's Colonel to the 70's version. Then Jason Baird and I took over the daily application with our assistant Brittany Jones. Although it seems subtle in the film, for us as artists, those 2 looks were vastly different in shape and color. We had to consider the journey of the skin as he ages, knowing that we were also going to create the very elderly version later, so there is a distinct map of freckles that had to start in the 50's to the beginnings of age spots in the 70's look. Lou Coulston from the Hair Department applied Tom's wig and naturally had a similar color journey. Jason would hand lay the eyebrows everyday. The actor made the decision after the first test to shave out the top of his head and that reduced the time in the chair. All up the average time for the first 2 looks had Tom in the chair for 3.5 hours including wig. The older version of Tom Parker added at least another hour and a half as we also had prosthetic hand and arm appliances to add…. they were big mornings! 
You applied the makeup on Tom Hanks. Tell us about working with him and how long it took on shooting days? 
It's always a rewarding experience to work with actors of Tom's caliber. Mr Hanks is polite, professional, upbeat, highly intelligent, very personable and, at times, very funny. He also has a fine ear for good music. Once the application was complete I would stand by with Tom for the duration of the filming day with Brittany assisting me. It's always interesting in the first few weeks of a film when a prosthetic make up is really put to the test of long shoot days. I find it takes a few days to really fine tune the glue ratios, and for this make-up we worked with 3-5 different strengths of Telesis 8 (F) to different parts of the face. Jason also trialed using an LV Deadener with the silicon for the prosthetics around the mouth and, I have to say that it enhanced maximum movement for the actor while minimizing any glue lift. l always say that my role as an artist is to be 'in service' to the character. I have to work out very quickly how the actor likes to work and adapt myself to them. Tom was amazing. No fuss, always polite and professional. He would stay around on the set all day and never go to his trailer. He was here to work and would very often eat lunch with the crew. Our role as stand by artists is to ensure the actor doesn't have to worry about how they look, then they can just go on focusing on the character. I think sometimes people think we just hang about all day but it's not the case. Tom would be in the chair early in the morning and we would immediately get to work. He would sit very still, very calm and allow us to do what we had to do. We would always have a short break 1-2 hours into the makeup, which is a great approach for all involved. Then we would go to work and I was there with Britt to support and maintain the look all day… ensuring that everything stayed glued down, the sheen levels between skin and silicon matched and to add or remove sweat if needed. The end of the day, the clean up, when the work is done is where and when there would be time for conversation.
Can you recall any obstacles or challenges during shooting?
Every day with a prosthetic makeup of this scale is a challenge. You have an actor in the chair and a time limit that cannot be broken. At the same time, each and every day you are looking for a perfect application, to glue everything down with the right amount of give and take… and then the same goes for the painting. Jason and I used Bluebird inks from Allied Fx and also some Skin Illustrator. We find that we quickly became creatures of habit as to what side we would glue on and what part of the paint process we would each undertake. You need to be able to trust your application partner and also be able to communicate clearly with each other, both during and after the makeup was done. At the end of every session we would always analyze each day's strengths and if there were any weaknesses, what could we do better tomorrow, how we can improve our approach? This kind of open communication is rare and I am fortunate to have it with Jason and to apply it to each and every artist that I mentor. The longer the shoot goes the more perilous the problems can be, but I have to say for this one, we did our work the best we could 'in the chair' and that allows for a fairly trouble free day. Don't rush the work. Push for the time you need. Obviously as the filming rolls on the process does become a little quicker and I think we cut 30-45 minutes of the makeup time.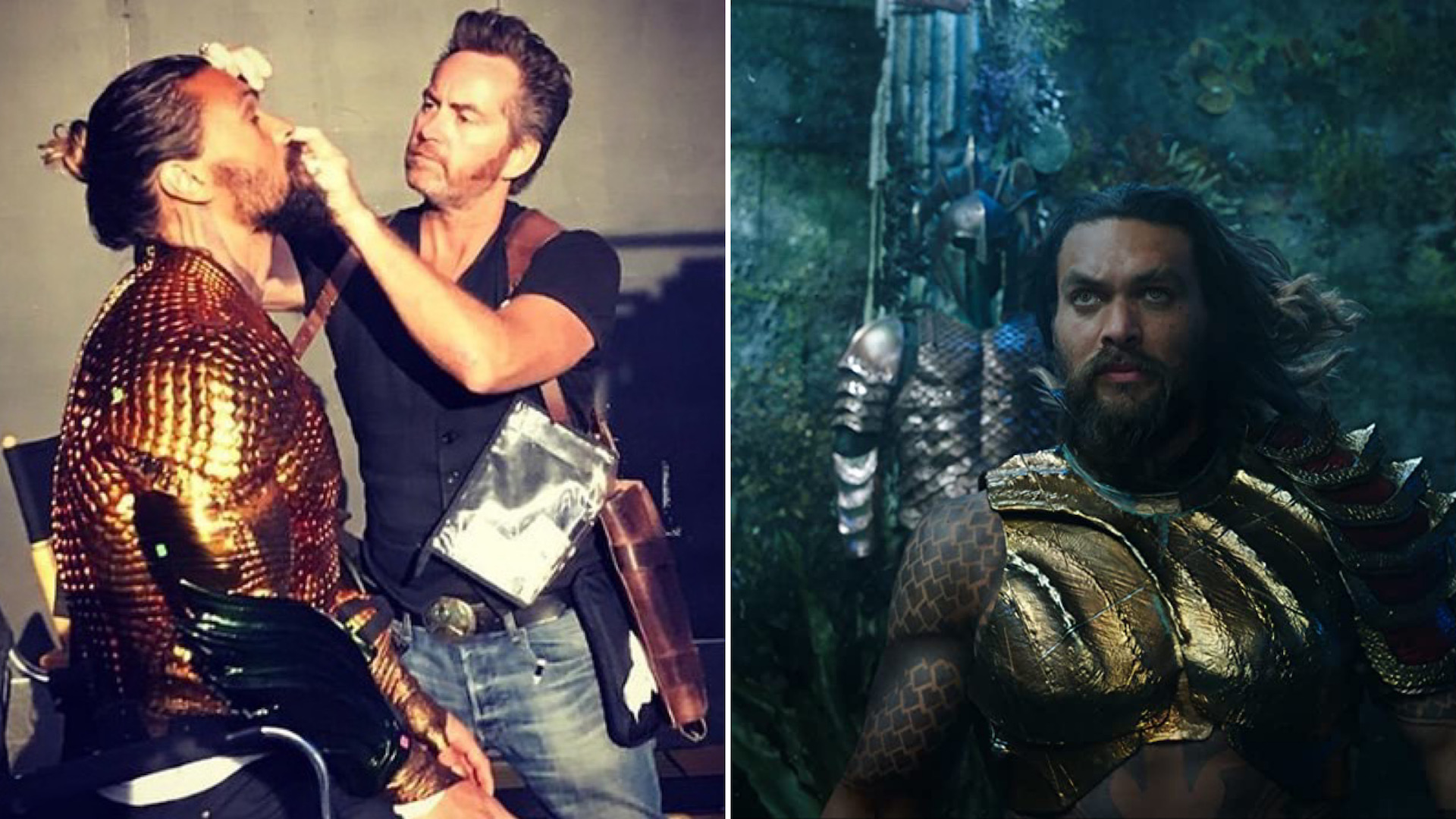 Genders applying makeup on the set of "Aquaman" (Credit: Emma George)
What are your most memorable and favorite characters that you've worked on in film? 
I've had a very fortunate career. Helping to create The Colonel for Elvis was challenging and rewarding in equal amounts and a hard gig to top. To make it even better I absolutely love the film! The day after I finished Elvis I flew to Sydney with Jason to commence on the series "Pieces of Her" with Toni Collette and I have to say that work was equally as satisfying and I believe some of my best. I had a great time working with Jason Momoa on "Aquaman" applying Tinsley designed tattoo's, and a very, very enjoyable and personable experience working with Johnny Depp on "Pirates 5."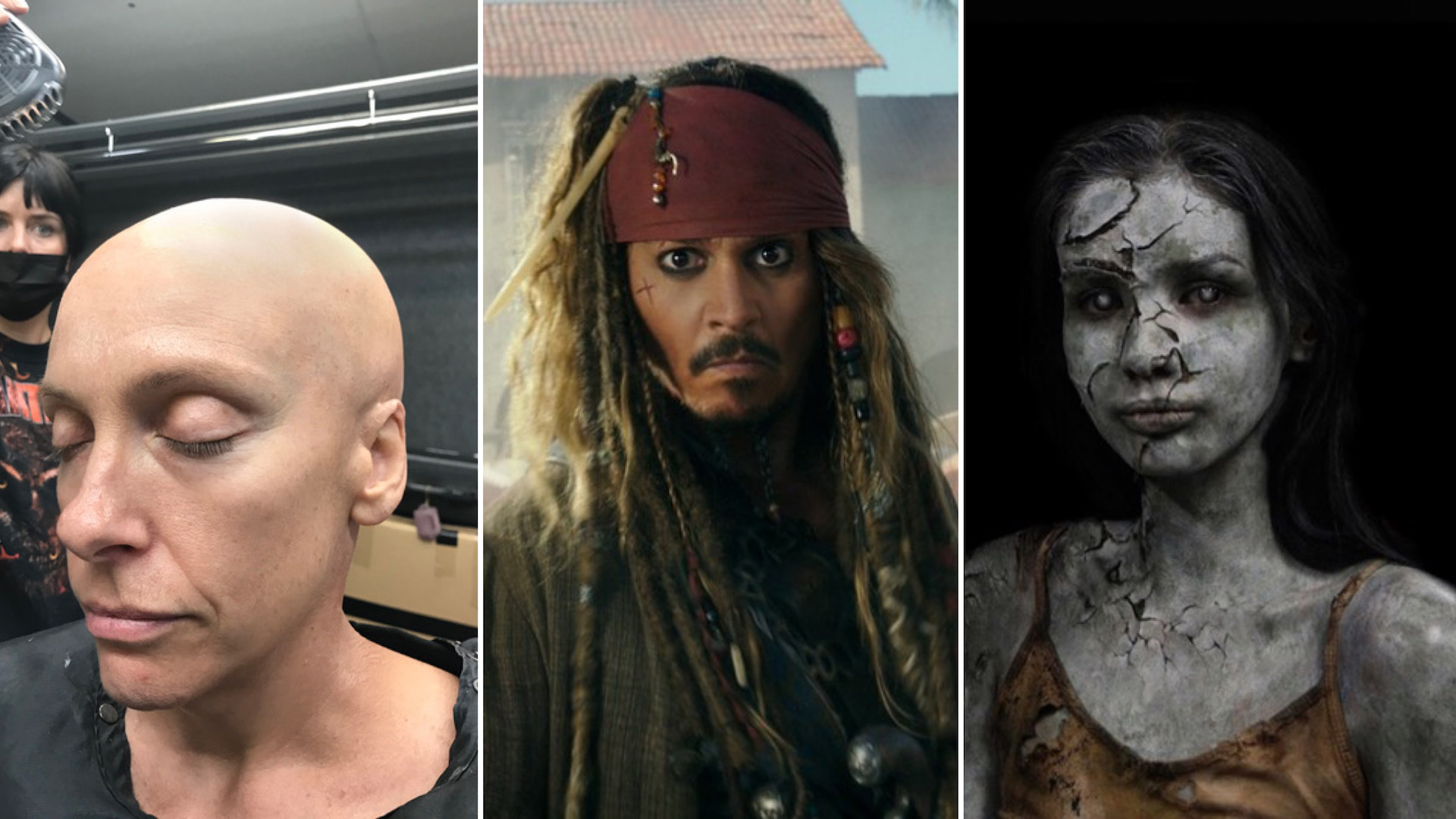 Various characters: Toni Collette's prosthetics for "Pieces of Her," Johnny Depp as Captain Jack Sparrow, Ghost Girl 
I am still lifelong friends with his make up artist Ken Niederbaumer and also hair artist Gloria Casny… who I'm about to work with again! Working on "Mad Max: Fury Road" and the character of Slit was again incredibly challenging and rewarding and also an unforgettable experience filming in the wilds of Namibia. Slit was the perfect character for me. Back in 2016 I was co-supervisor with Jason on "Kong: Skull Island" for designer Bill Corso.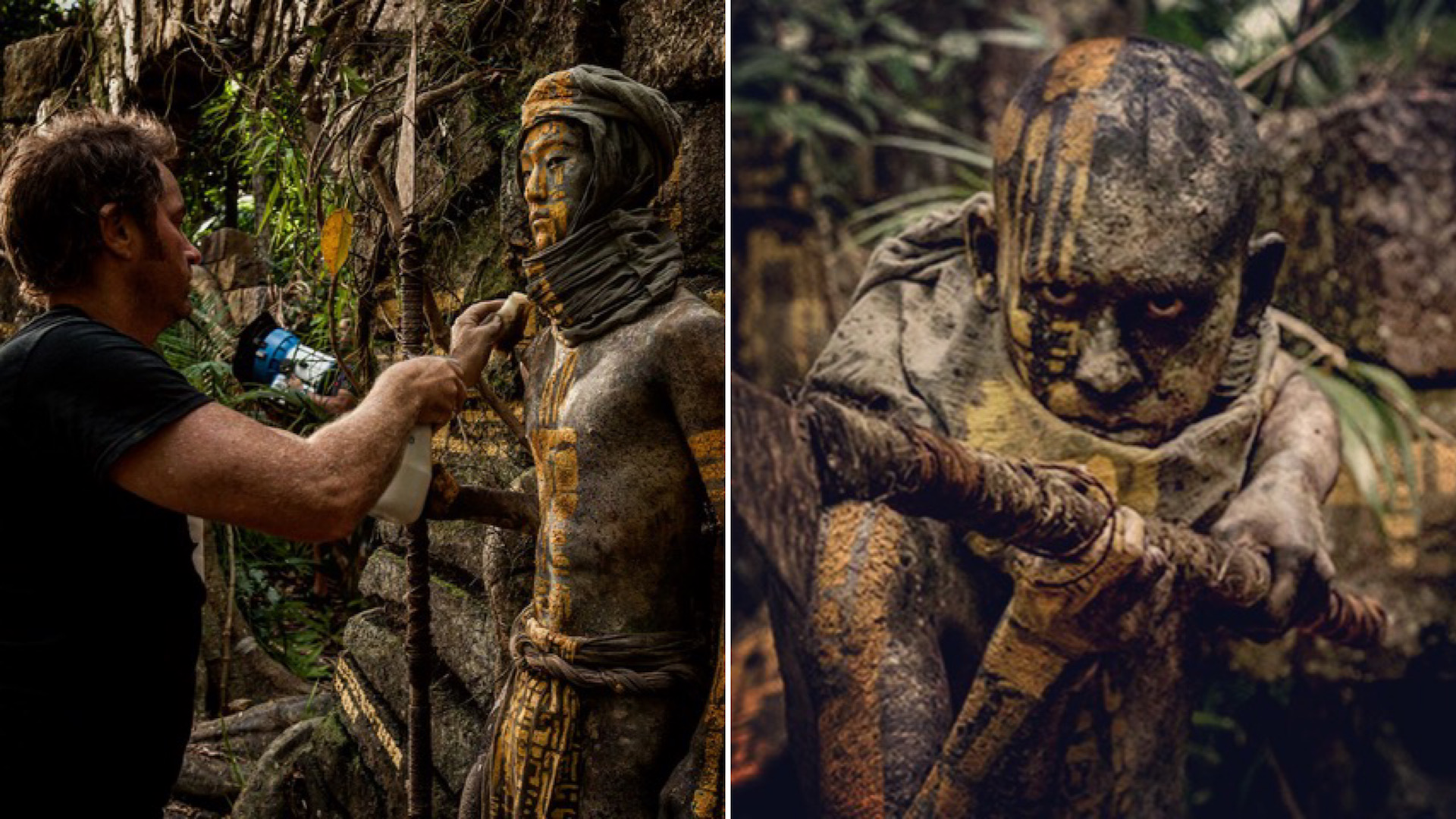 Applying makeup for Iwi character on set of "Kong: Skull Island" (Credit: Vince Valitutti)
We worked so hard to create the 'Iwi' tribe here in Australia, then again in Vietnam, and then again in LA where I worked for several days with a who's who of prosthetic make-up artists. Those key Iwi characters were 5 hours prosthetic make ups for teams of 2 and 3, and the Stone Camouflage Iwi at the start of the film were such a beautiful look to create.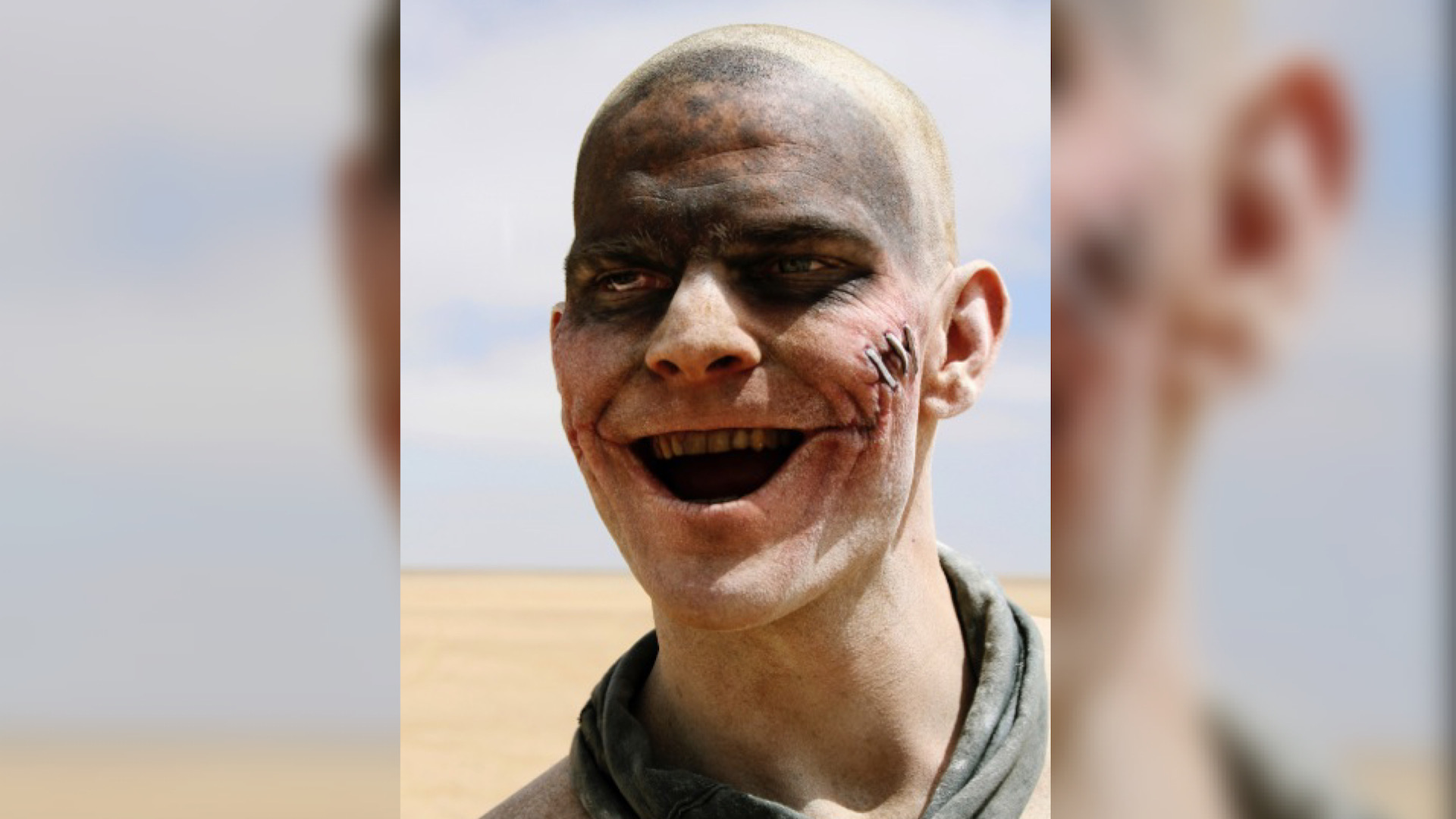 Slit character from "Mad Max: Fury Road"
---
At the height of his career, Genders continues to grow as an artist. He is launching a graphic novel through Aftershock Comics later this year with Jason Baird.
As far as "what's next" for the artist: "I can't give too much away… but there will be monsters!"
He's working on several large scale film projects, as well as a few independent films. 
"At the end of the day, it is about making art, doing your best regardless of budget. Good design only requires imagination," Genders concludes. 
---
Follow Sean Genders work HERE
"Elvis" is now in theaters: https://elvis.warnerbros.com/